Taurus makes a big splash with the launch of its first high-capacity, full-feature micro pistol – The New Taurus GX4.
by Rob Reaser
There's no question that handgun manufacturers have been working diligently the past few years to see just how far they can go in bridging that long-standing gap between the "pocket pistols" of yore and the high-capacity, double-stack performance of conventional full-size semi-autos. The succession of compact and sub-compact striker-fired pistols has certainly pushed the boundaries in stuffing large handgun features into a significantly diminutive package. Part of the momentum behind that push is, no doubt, credited to the ever-growing demand from citizens looking to comfortably carry a handgun for everyday personal protection.
Comfort, as well as discreteness, demands a pistol with a small, tight profile. That is where the micro pistol shines. Yet those are the very features that have, historically, run counter to the real-world requirements of a true defensive pistol. A small package has always meant sacrificing firepower and anything much beyond point-blank accuracy for maximum concealability. Today, handgun designers have finally managed to give personal defense practitioners the best of both worlds—firearms that are easy to carry, easy to operate, small enough to fit just about anywhere, and with enough rounds on board to match that of full-size pistols in the polymer frame category.
Taurus, a company that has stepped forth boldly the last couple years with a series of fresh polymer frame striker-fired handguns for personal defense and competition, makes its next move into the micro pistol segment with the just-released Taurus GX4 9mm.
Without a scale of reference, the new GX4 looks like a compact handgun rather than a micro, and you wouldn't be surprised to discover 11 rounds of double-stacked 9mm cartridges in the magazine. It's only when you grab the grip or look at the numbers that you realize the GX4 is well south of "compact." Check out the quick stats:
Overall width: 1.08 in.
Overall height: 4.4 in.
Overall length: 6.05 in.
We usually round out a handgun review with a rundown of how it performed for us on the range. This time, we find it prudent to begin our discussion here.
Most micro pistols we've shot over the years have not typically been natural point-and-shooters, meaning it takes a while to get accustomed to the feel, trigger pull, and sight profile before we can reasonably assess the gun's accuracy and overall handling.
There was none of that with the GX4.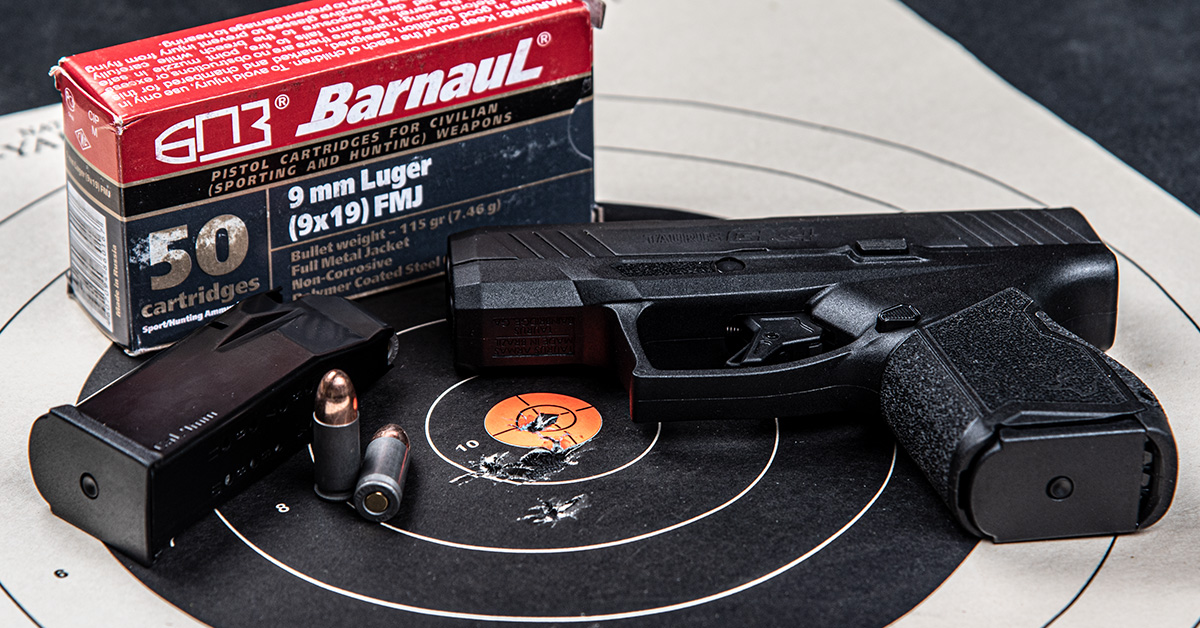 The group you see here represents our first five shots from the Gx4 as it came straight out of the box. This was a slow-fire string at 30 feet, unsupported. The cartridges used were Barnaul's steel-cased 9mm 115-grain FMJs. The group measured 1.235 inches.
By itself, that is a respectable showing for a micro pistol. That it was achieved with the first five rounds fired—no "getting used to" the feel at all—is downright notable. It speaks volumes for the GX4's exceptional ergonomics, positive sight picture, and facilitation of natural point of aim. And, yes, a top-notch trigger, quality machining, and good tolerances also play their part.
The good news is that the initial five-shot string was no fluke. The GX4 continued to show its mettle on both paper and steel throughout the expected defensive performance range of a deep-conceal handgun.
Let's take a closer look at what makes the new GX4 tick so loudly.
For me, the grip profile and texture are often the make-or-break features of a handgun. Too big, too small, too slick, or too "squarish" and I tend to struggle to achieve a good, repeatable hold. The GX4's interface, despite being a two-finger grip without grooving, nestled right into my palm and provided a hold that did not want to let go. Much of the credit for this design comes from the experience Taurus gleaned from its G-series pistols, such as the G2c and the new G3c. Both these handguns set the field for the GX4's profile, like the prominent backstrap swell that really centers the grip in your palm and the aggressive, 360-degree stippling that keeps it there. The GX4 design promotes good wrist positioning that further helps in quick sight alignment and establishes solid geometry that enhances shooting form.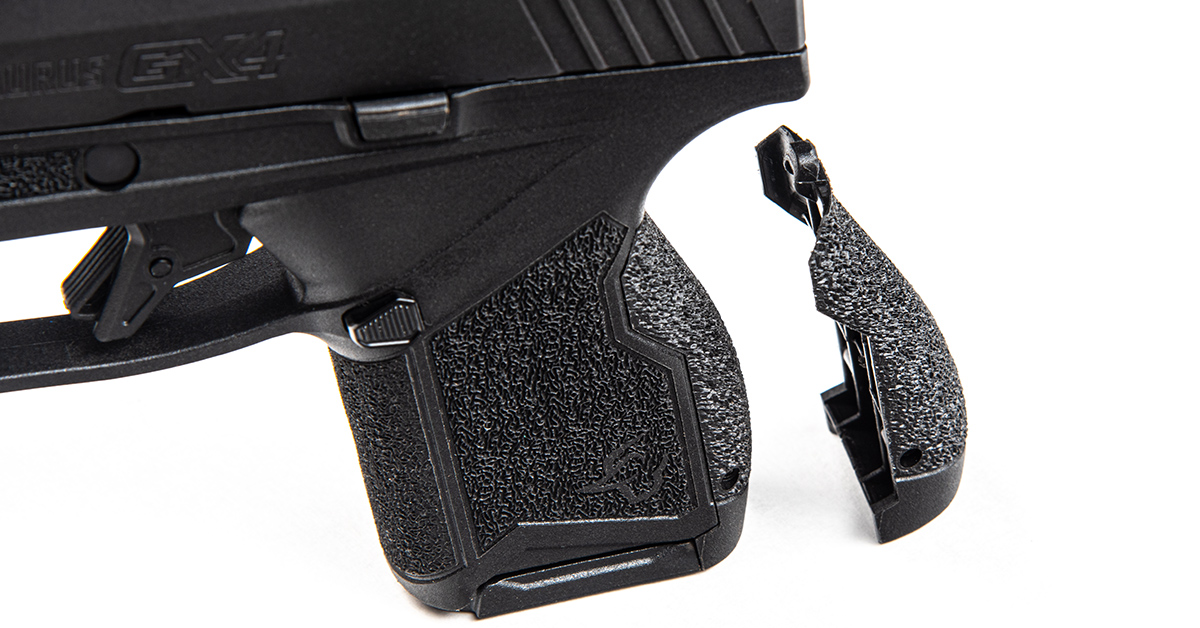 Should you wish to fine-tune the grip to your hand or shooting style, the GX4 comes with two different size backstraps—a low and a high profile. The high-profile backstrap is good for those with larger hands who need a bit more grip to grip or for those who prefer their wrist positioned a little higher and straighter.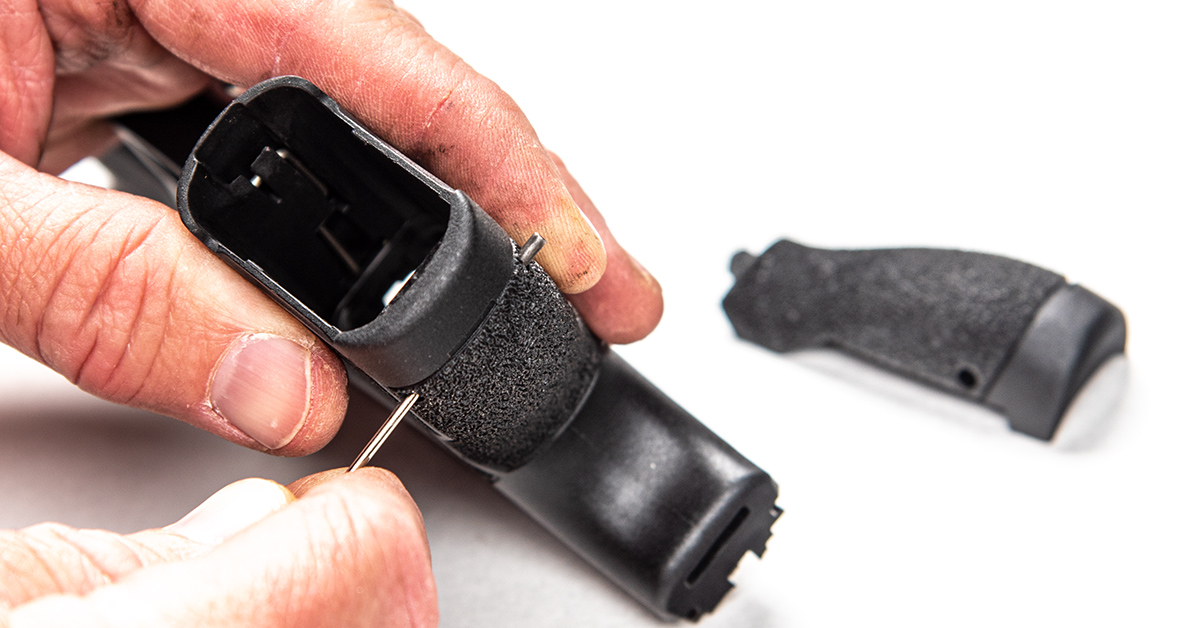 Whichever the case, swapping one backstrap for the other is easy enough. Simply push out the backstrap pin with a punch to release the backstrap. Insert the desired backstrap and secure with the pin.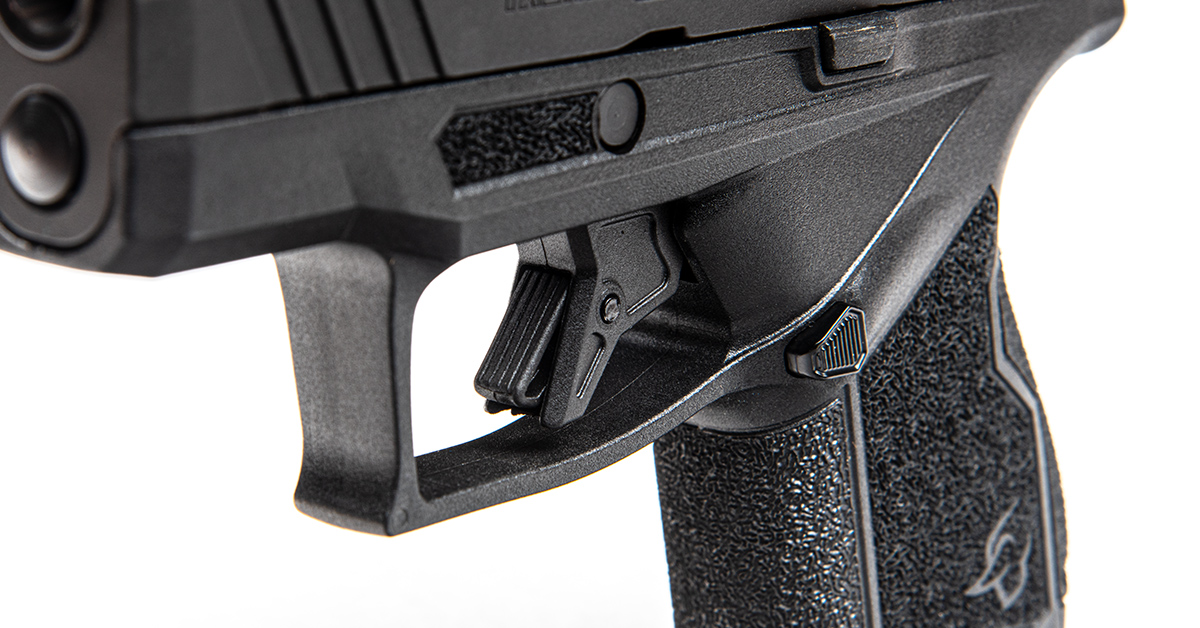 The trigger is unique to the GX4 yet follows a familiar pattern with a trigger safety and flat-face shoe. We often become accustomed to compromised trigger performance in micro pistols, but not so with the GX4. It offers a deliciously short travel for a single-action-only system and an equally abbreviated reset. With that short travel comes a surprisingly crisp break. In short (since we're in that sort of groove here), the GX4 is the standard bearer for economy of motion when it comes to trigger performance.
I will say that my first impression of the trigger pull weight was that it seemed a bit heavy. That was one of the reasons I was so surprised at the accuracy exhibited on those first five rounds fired. Nevertheless, what seemed to be a rather stout trigger pull proved not to be detrimental at all and turned out to be what you would expect from the factory.
Back at the bench, I gave the GX4 20 tugs on the Lyman trigger scale. The first ten pulls averaged 6 lbs., 1.5 oz. The second ten-pull average was 6 lbs., 0.1 oz. That's about as consistent as you can get and is right on the mark for a carry handgun.
Operational controls on the GX4 are minimal. Aside from the requisite trigger safety (there is no manual safety, but the pistol does incorporate a striker block and a visual loaded chamber indicator), the GX4 offers a no-snag slide catch and magazine release, and both these controls deserve much design credit.
Many sub-compact and micro pistols feature slide catch levers that are positioned flush with the frame and rely on serrations (minimal as they are) to provide operational traction. These are often difficult to manipulate. The GX4 slide catch, on the other hand, is proud relative to the frame and is serrated, making it no problem to lift and lock the slide back with your thumb. To remove the snag factor, there is subtle flaring of the frame in front of and behind the slide catch lever—minimal, yet highly functional.
Similarly, the magazine release button is prominent enough for easy location and depression with the strong hand thumb but is contoured and beveled to discourage snagging. Shooters with smaller hands should have no problems executing fumble-free mag changes.
Field-stripping the GX4 for cleaning is easy enough but is not "toolless." Here, a takedown pin is used to secure the slide assembly to the frame instead of a slide lock lever, as is typically found on most polymer-framed striker-fired pistols. The takedown pin is slotted on the right side to accept a flathead screwdriver, although a 9mm cartridge case rim works as well.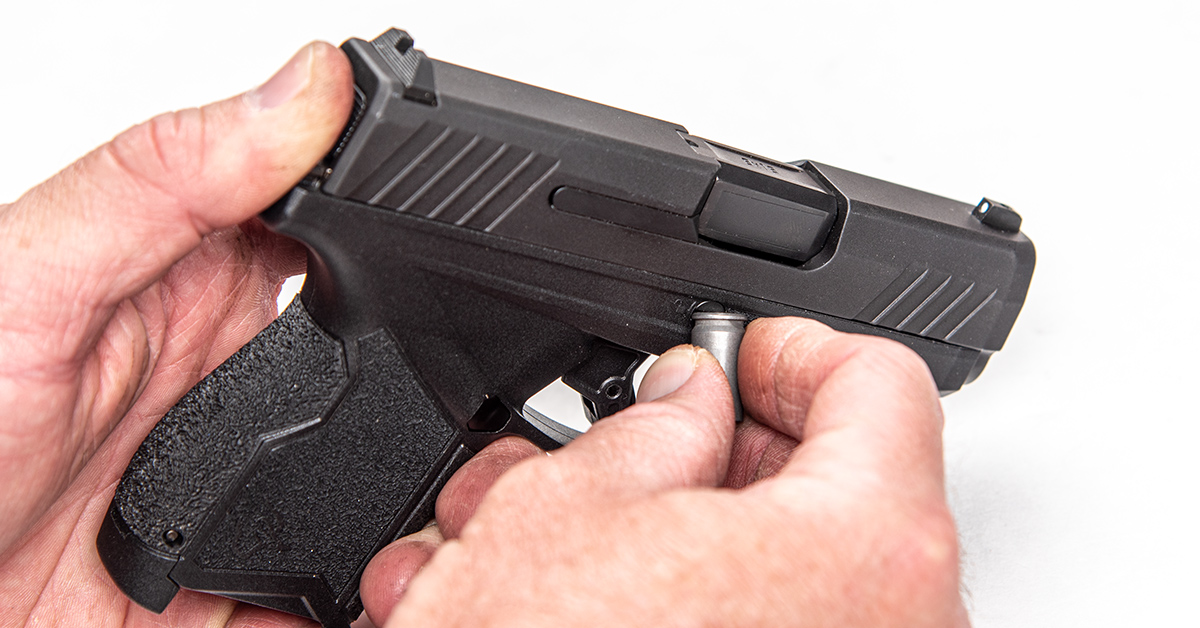 Before removing the slide, you must make sure the magazine is out and the chamber is clear. Once clear, rotate the takedown pin 1/4 turn counterclockwise, pull the trigger, and push the slide forward.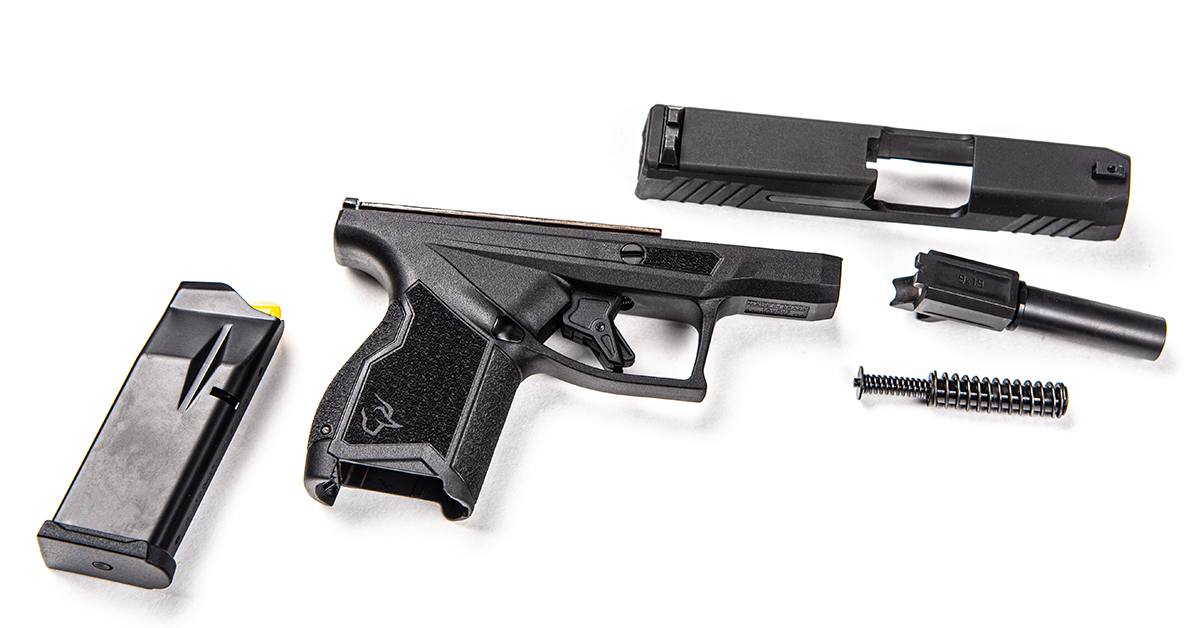 Once the slide is removed, the GX4 strips down for cleaning like most other polymer-frame pistols.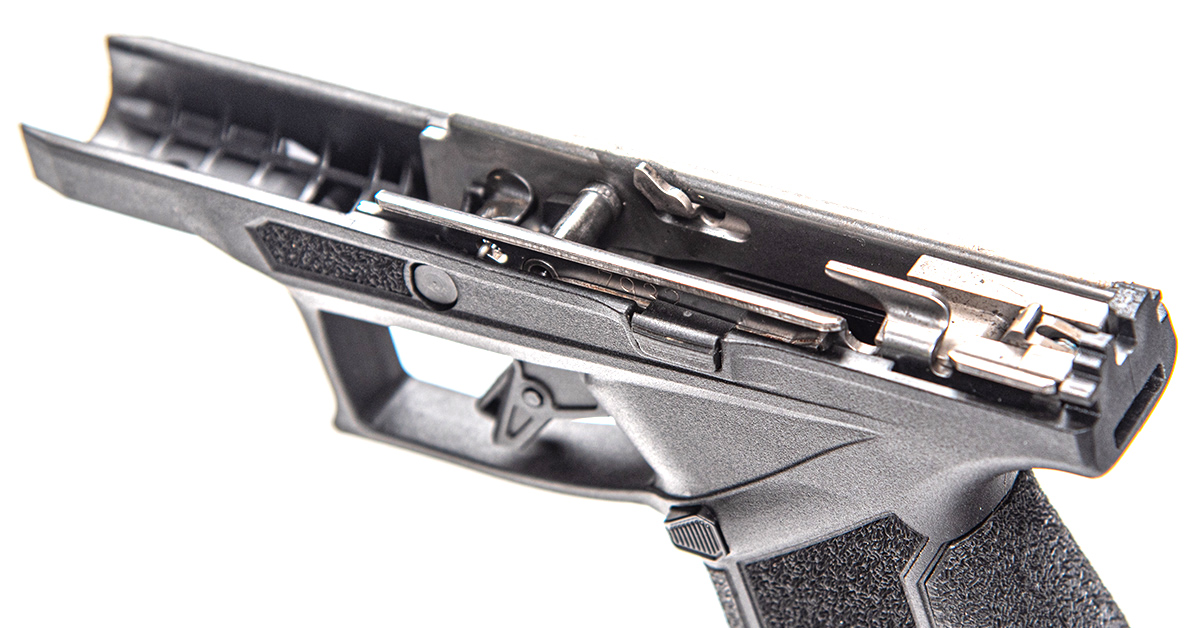 We generically call the GX4 a polymer frame pistol. Well, that's not totally correct. This is a polymer/stainless steel hybrid frame.
As you can see, the Taurus engineers fortified the polymer frame with a tough stainless-steel insert starting forward of the takedown pin and going all the way back to the slide cover plate. This does a couple things. First, it provides structural rigidity to the polymer frame to minimize flex and ensure proper cycling. Second, if offers full rail engagement between the frame and the slide. With conventional polymer-frame pistols, there is often only slide rail engagement at the locking block rail and at the rear rail module.
Does this added frame rigidity factor into the GX4's notable accuracy we experienced? Can't really quantify that, but it certainly doesn't hurt!
Another area that "upsells" the GX4 in our book is the finish. The slide, elegantly beveled for smooth holstering, has a gas nitride coating to boost surface hardness and to reduce wear. Although I have not carried this model long enough to induce "holster wear," this hardened finish should help keep rust and corrosion at bay and keep down the hot spots that tend to show up in EDC guns with standard black oxide finish.
The GX4 barrel gets a satin black DLC (Diamond-Like Carbon) coating, selected for its corrosion resistance and low friction coefficient. Again, we've not logged enough rounds to know how well this will hold up in the long run, but so far, so good.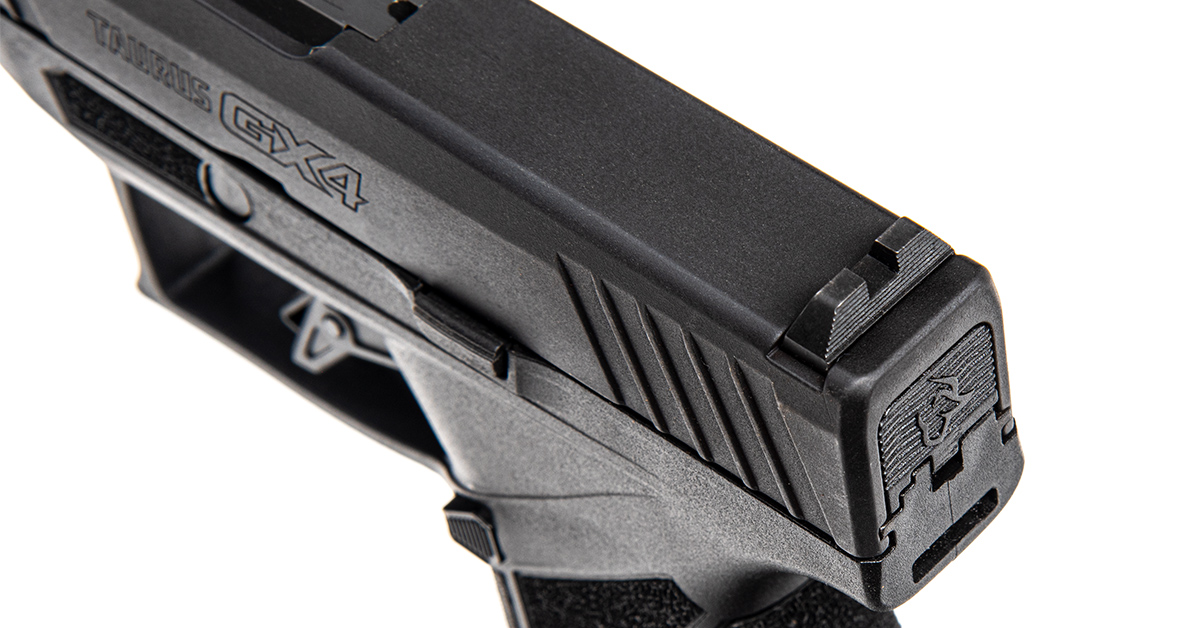 Sights for the Taurus GX4 are simple, and that's how many of us like it. The square notch is generous in the rear sight, making alignment quick and easy. Up front is a standard post with a white dot.
What's great about this set up is that the rear sight is not only drift-adjustable (meaning you can move it left or right for any required windage adjustment with the proper tools), the dovetail cut is also sized to accept the most common aftermarket tritium or fiber-optic sights, should you desire to install them. We think a good set of tritium night sights are always the right option for a concealed carry handgun.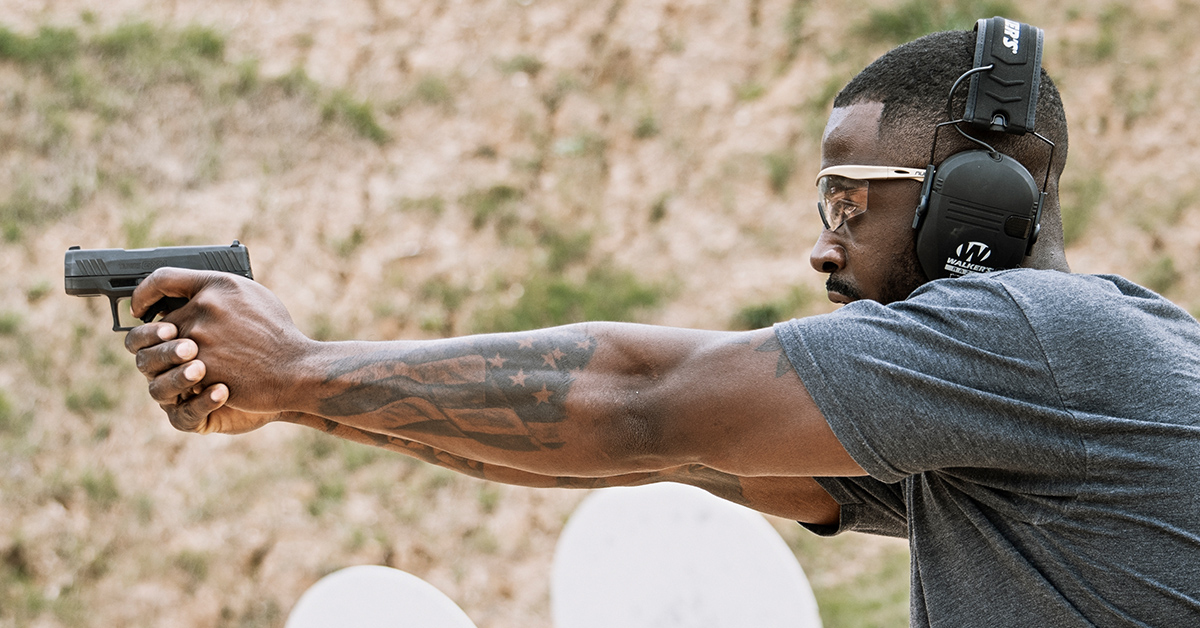 Overall, the GX4 puts Taurus' first entry in the high-capacity, full-feature micro pistol category not as an also-ran but in the pole position. With 11 rounds on-board (and an optional 13-round mag available), exceptional ergonomics for most hand sizes, a low print profile when carrying concealed, and out-of-the-box accuracy that raises eyebrows, the GX4 is a no-compromises EDC pistol built to the ever-higher expectations of the modern shooter. And with a budget friendly MSRP of $392.42, we anticipate the Taurus GX4 won't be collecting dust on retailer shelves.
Taurus GX4 Specifications
Caliber: 9mm Luger
Capacity: 11 RDS
Magazines: 2×11 (optional 13-round mag available)
Firing System: Striker
Action Type: Single Action Only
Front Sights: Fixed White Dot Steel
Rear Sights: Serrated Drift Adjustable
Safety: Striker Block, Trigger Safety, Visual Loaded Chamber Indicator
Frame Size: Micro-Compact
Grip Material: Polymer
Slide Material: Alloy Steel
Barrel Finish: Satin Black DLC Coated
Slide Finish: Gas Nitride Treatment
Barrel Length: 3.06 in.
Overall Length: 6.05 in.
Overall Width: 1.08 in.
Overall Height: 4.4 in.
Weight: 18.5 oz. (unloaded)
Packaging Weight: 39.80 oz
Packaging Size: 8 in x 9.75 in x 3 in
MSRP: $392.42
Ready to Carry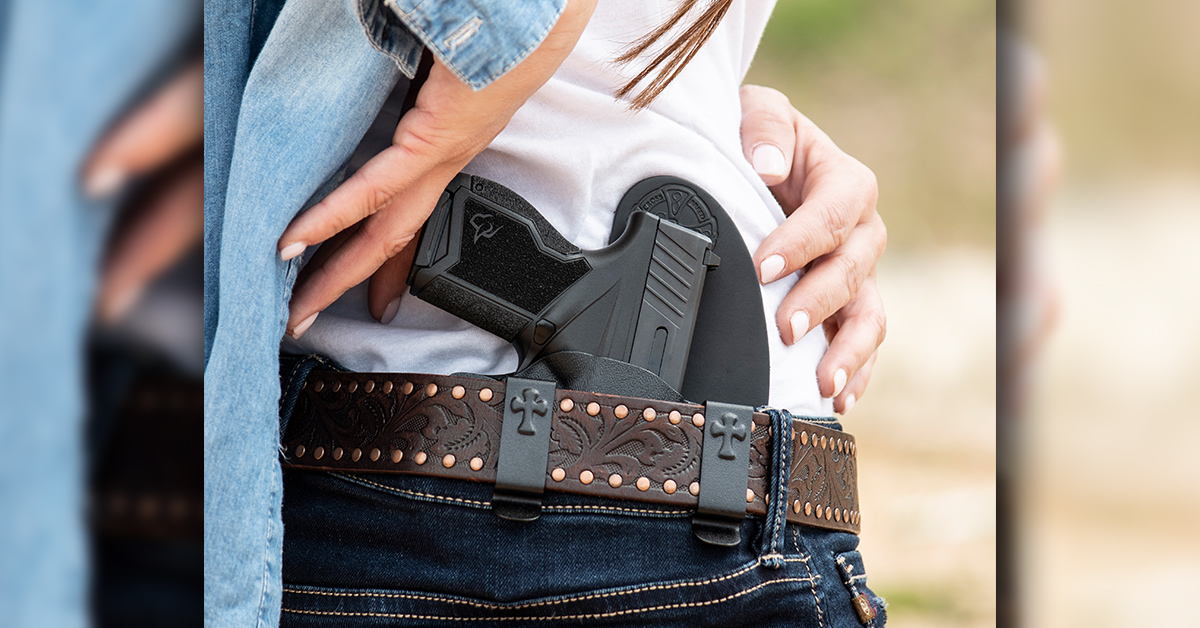 At a scant 1.08 inches wide, the Taurus GX4 is a tidy little piece that carries well in just about any position you could desire, assuming you have a good holster for the job. For the GX4 launch, Crossbreed Holsters worked with Taurus to ensure early adopters of this feisty pistol could immediately execute the carry concealed mission for which this 9mm was developed. For our testing, we received Crossbreed's new Micro Reckoning holster.
The Micro Reckoning is primarily an IWB holster, but the included belt clips allow it to be easily converted for OWB carry.
Like all Crossbreed holster models, the Micro Reckoning features a rugged Kydex pocket perfectly molded to the gun. Backing the holster is premium top-grain, vegetable-tanned leather that delivers maximum firearm support while providing a broad footprint to eliminate uncomfortable pressure points. The distinguished powder-coated steel belt clips allow for ride height and cant adjustability. Additional hardware options are available to further customize the holster to your specific needs.
One aspect of the Micro Reckoning we appreciate is the holster's "combat cut." This profile places the leather backer along the full length of the slide while leaving the pistol grip open for quick, decisive hand placement for the grasp and draw.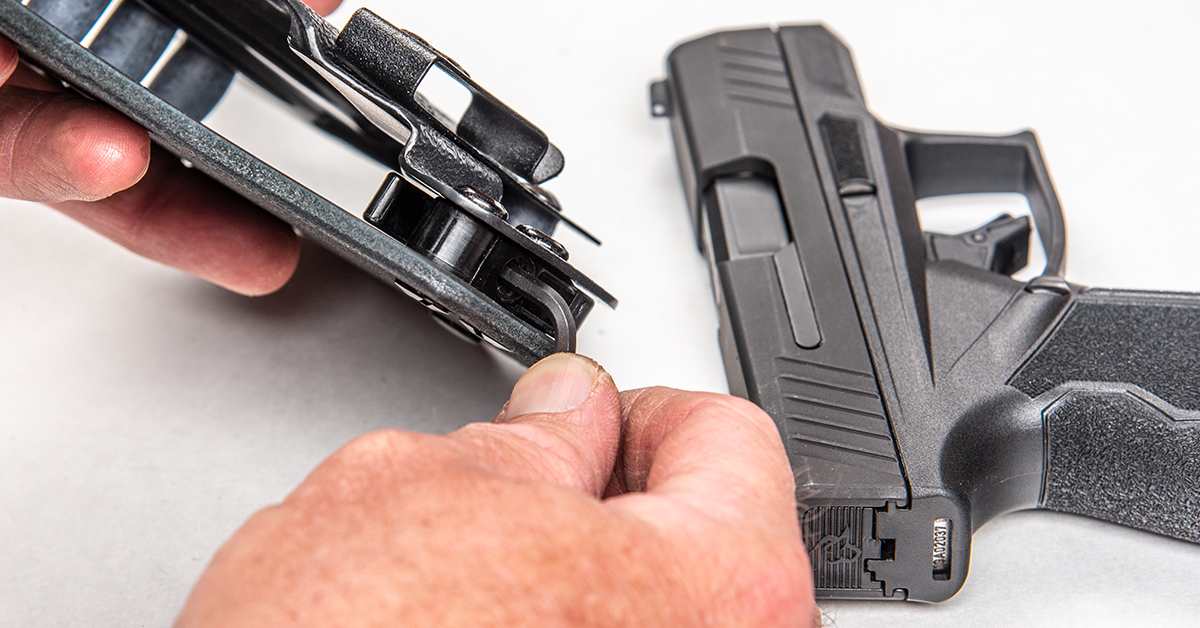 Another advantage of the Micro Reckoning is that it offers multiple adjustment points so you can customize the draw effort and pistol retention to suit your style. The primary adjustment comes from the retention device between the Kydex pocket and leather backer, located just beneath the trigger guard. Simply turn the hex head screw in or out to apply more or less pressure to the trigger guard until the proper tension is achieved. Further tension adjustment can be made by loosening or tightening the holster's rubber-columned retaining screws.
Because you wear it, holsters are a very personal piece of equipment. The folks at Crossbreed encourage customers to talk to one of their representatives, who will help guide you to an informed purchase. And if things don't work out, the company offers their no-risk "Try it free, two-week guarantee" along with an industry-best lifetime warranty.