Considering an optic for High Power Service Rifle competition? Check out this solid-performing, price-friendly scope from Sightron.
by Serena Juchnowski; photography by Serena Juchnowski and Jedidiah Gaddie
Everyone likes options. When High Power Service Rifle rules changed in 2016 to allow 4.5x optics, there weren't many. Today there are several options, but far fewer than the number of optics offered for sports like PRS. Finding what works for you can be difficult. Everyone I know seems to have several scopes and sold or repurposed the ones that didn't make the cut. Some are content; others are still searching.
I coach a lot of juniors and mentor a number of new shooters. "What scope should I get?" is a super common question. Every person has different preferences and those may change with experience. One of my juniors, at only 13 years old, knows exactly what he likes and what he doesn't. He didn't care for the White Oak Distinguished Rifleman's Scope I use, saying it was too busy. He's content with my old Leupold White Oak, but it's no longer offered. One of my close friends collects old Nikon scopes as they are the only ones that work for him.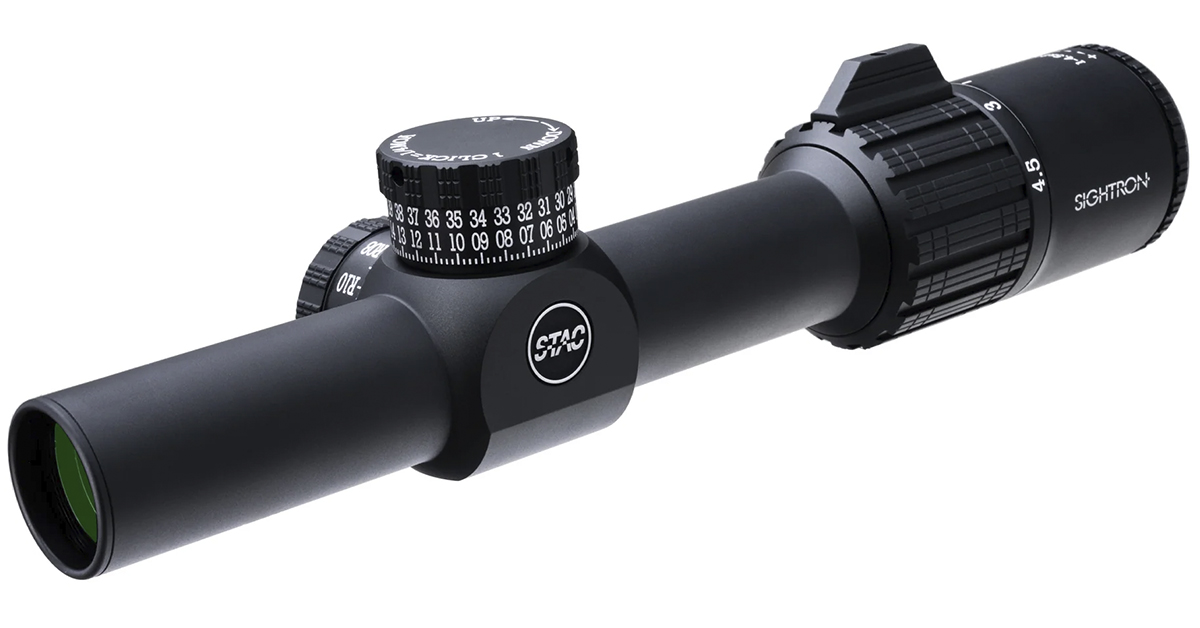 Sightron has now entered the Service Rifle arena with the release of their S-TAC 1-4.5×24 SR1, a well-thought-out option at an unrivaled price.
This 1-4.5x power scope was built specifically for the Service Rifle shooter. It's most comparable to the White Oak Distinguished Rifleman's scope, but with some compromises. At $499 MSRP, it costs several hundred dollars less. This price also puts it below scopes like the Hi-Lux XTC Gen2.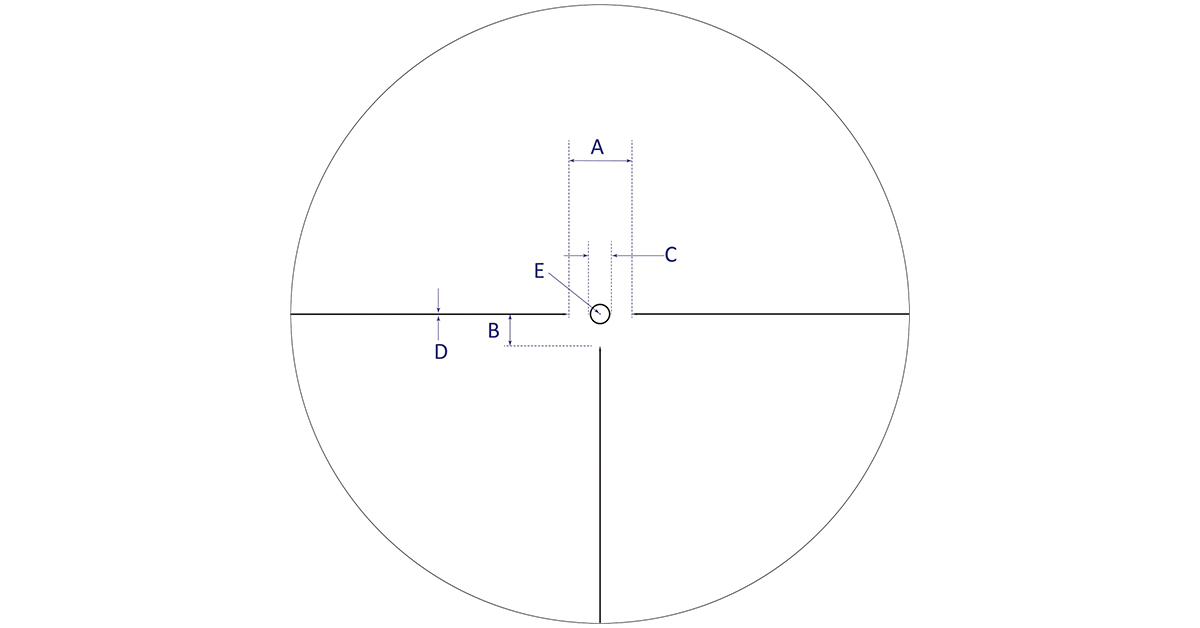 The reticle is similar to the White Oak, but without the cant lines many have called "too busy." Sightron's SR1 reticle has a 0.5 MOA dot surrounded by a 9 MOA circle at 4.5 power. These are supported by three lines. The White Oak DR scope has a 0.75 MOA dot with a 10 MOA circle. Comparing the two directly, I do like a larger dot, but I still shot the Sightron very well. In both cases, the circle mimics an aperture. I do prefer the Sightron's three lines over the cant lines in the White Oak as they still provide me an approximate reference of cant degree, but with less to look at. The S-TAC also has a lifetime warranty.
My only qualm about Sightron's offering is the lack of adjustable parallax, but for the price, I can't complain. It is fixed at 150 yards. This makes it harder to use for dry-firing at short distances or to shoot on a .22 LR upper at reduced distances. Some may say this will cause issues at further distances, but if you add a lens reducer, it should be just fine. Many great scores have been shot with fixed parallax scopes.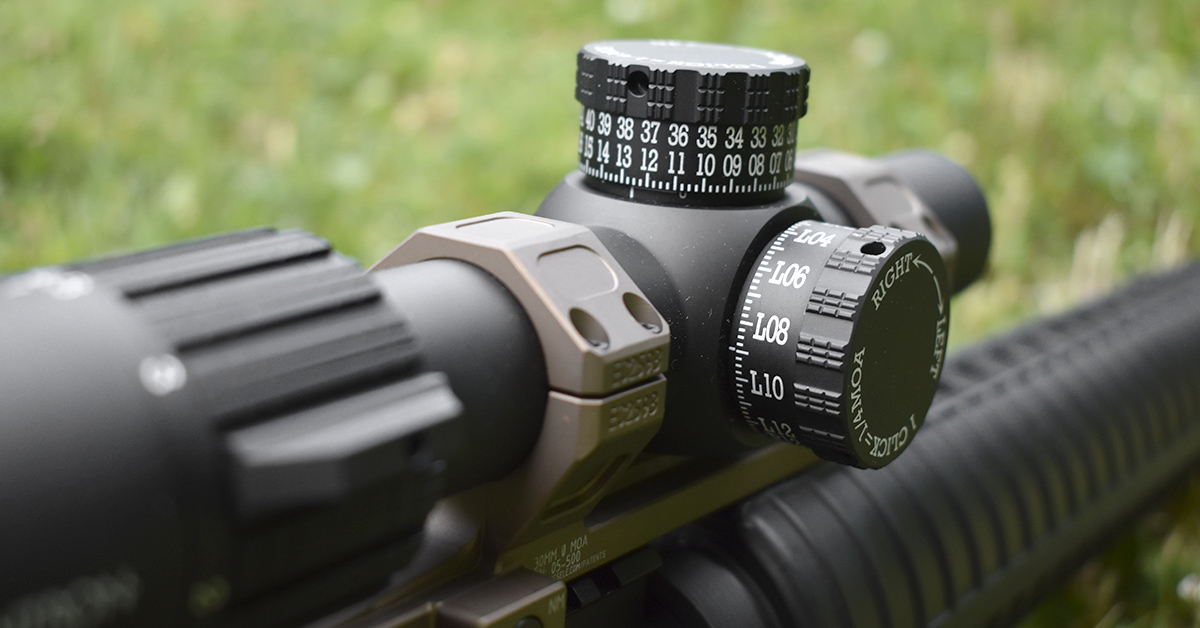 Moving to the actual specs, this optic features exclusive MC-333 advanced lens multi-coatings in a 30mm aircraft-grade aluminum tube. This SFP scope is shockproof, waterproof, and fogproof, with a 24mm objective lens. Turret markings are especially large, which I love. This scope has ¼ minute clicks with two lines of numbers on the turrets for better reference as you dial past one revolution (25 MOA). There is a repositionable throw lever, but the knob isn't hard to move, and most shooters will likely keep it on 4.5x. Field of view is 110 feet at 1x and 25.3 feet on 4.5x at 100 yards. It does not have a zero stop, but you can adjust the windage and elevation caps.
At 20.8 ounces and with a length of 10.3 inches, this scope is compact compared to many other offerings. It is sturdy with clean lines.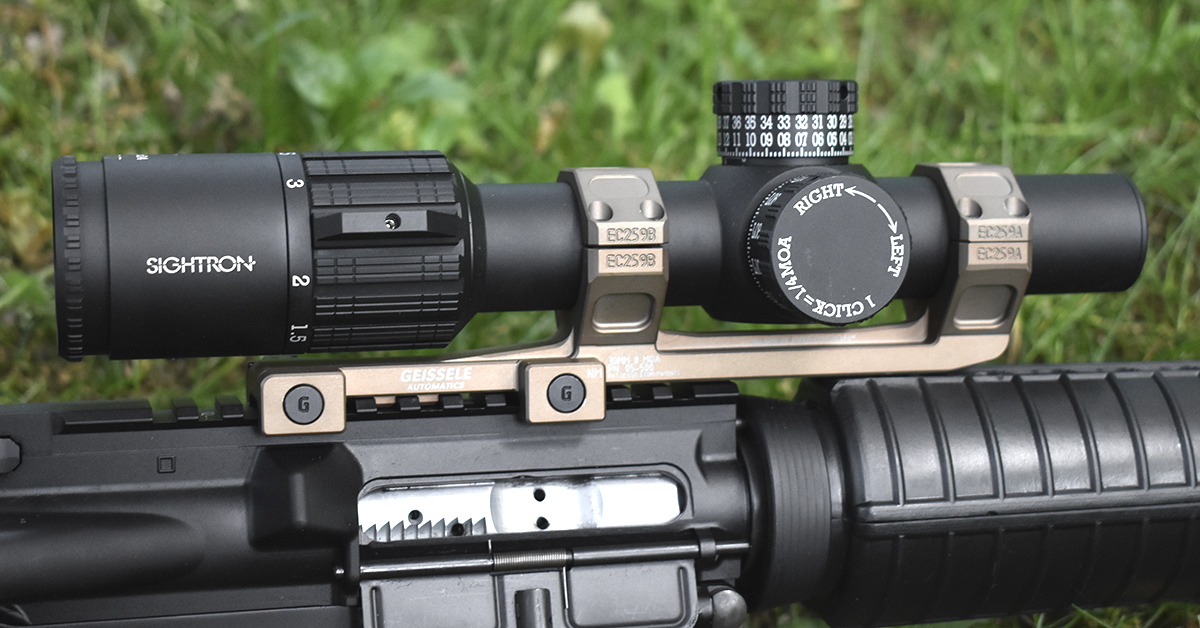 I haven't had this scope long, but I have been very impressed with it thus far. I mounted it on a Criterion 1:7.7 barrel in a Geissele mount.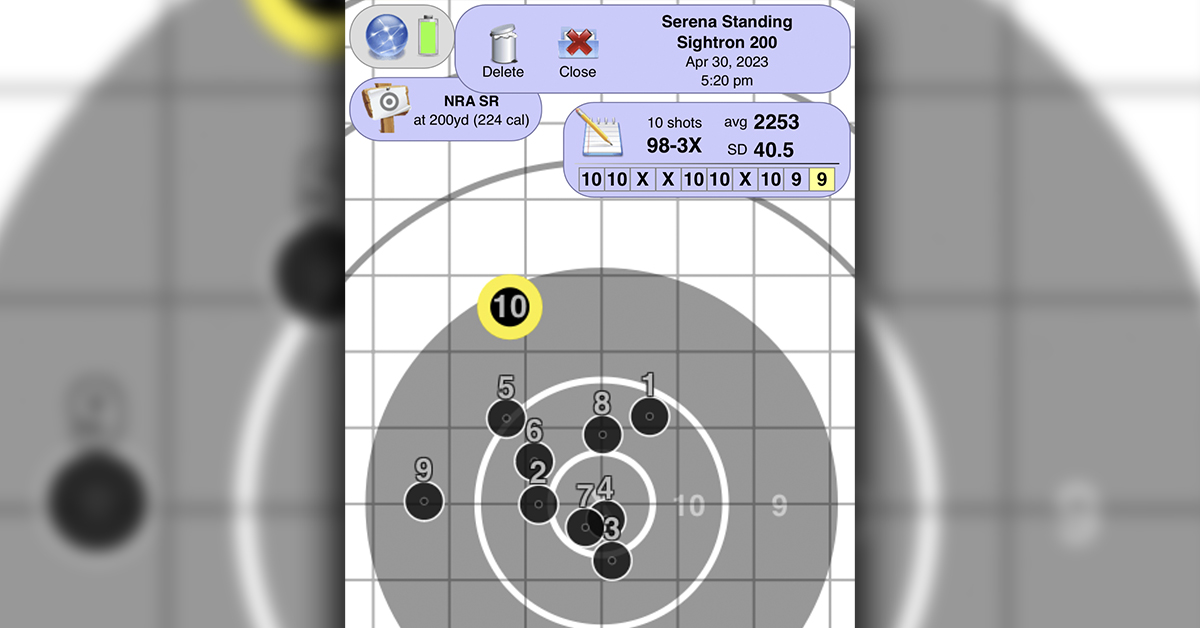 I haven't had the opportunity to shoot a full match with it, but I fired a 98-3x my first time shooting offhand. This is especially impressive as I had a pile of leftover ammunition (different bullet weights and charges). My last two shots were nine's, but definitely my fault — aided by hypoglycemia (such is the life of a diabetic shooter).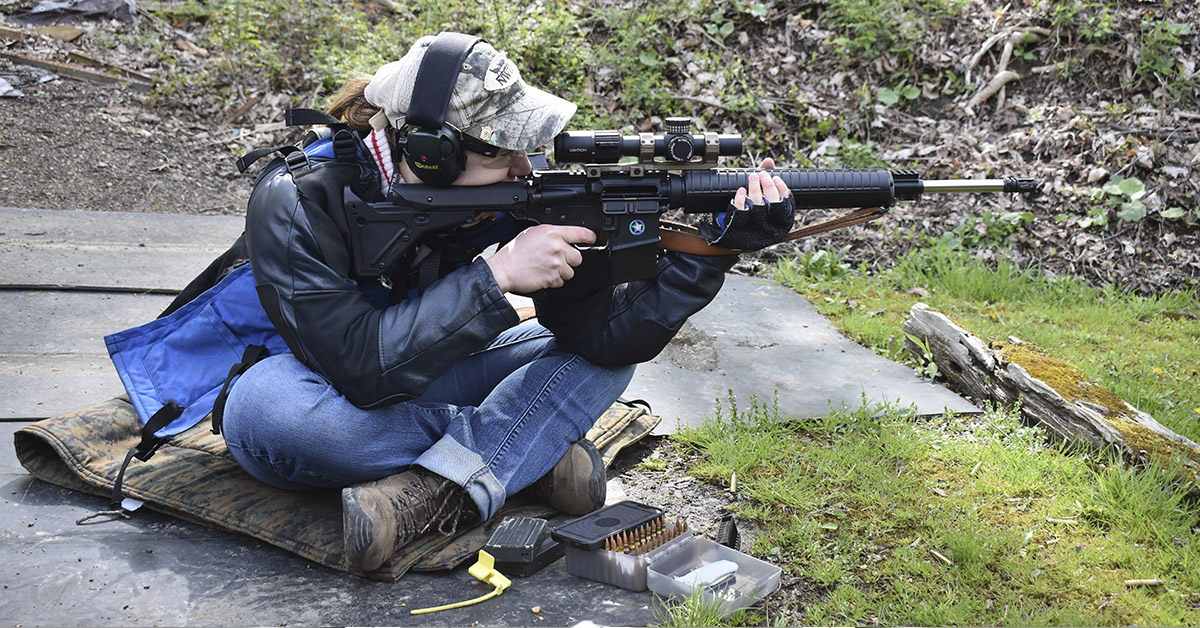 I cleaned rapid-sitting easily. The groups were 10-ring size, but I was also very happy with this since I was purposely "sloppy."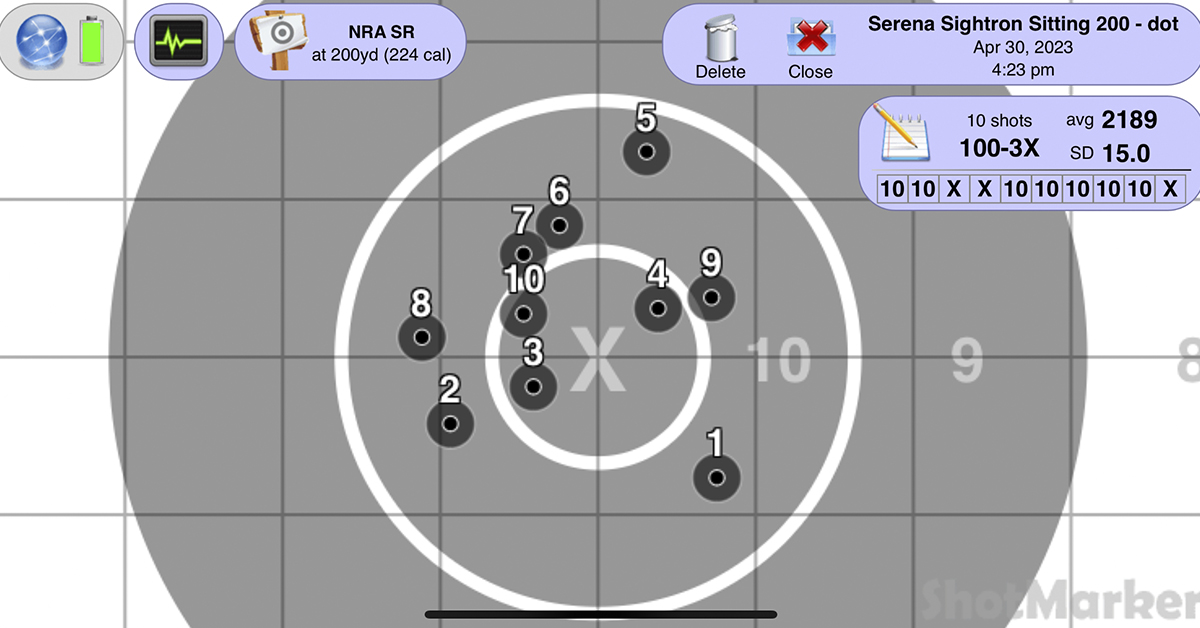 I focused on the dot for one string for a 100-3x and on the circle for another 100-3x. My group size improved by focusing on the circle, but both methods were effective. As long as the black was within the circle, it was always a 10. I pushed the limits of this, purposely breaking shots when the black was just barely still within the circle. My 600-yard testing was cut short by weather but, in less-than-optimal conditions, I consistently shot 10s and Xs. I conducted a box test at 200 yards and the scope tracked perfectly. The glass is exceptionally clear, but I do plan to add a lens reducer.
An interesting feature of the reticle is the top of the vertical line below the circle. At 4.5x, this is 15 MOA below the dot, an approximate 600 yard zero. While I wouldn't use that method for Service Rifle, it could be very useful for hunting, especially for varmints or pigs. While designed for Service Rifle, this scope isn't exclusive to it. An adjustable 1-4.5x is an ideal power range for a hunting scope, particularly in eastern regions. The dot allows for fine shot placement while the circle is reminiscent of an iron sight aperture and provides a more general aiming area. I've personally struggled to find compact scopes with clean reticles for hunting, and this fits the bill.
Sightron's S-TAC 1-4×24 SFP SR1 displays the company's commitment to competitive shooting sports and the desire to support all shooters in a versatile yet affordable package. This scope is ideal for juniors, anyone just getting into the sport, or those who only shoot occasionally and don't want to invest in a Nightforce or more expensive scope. It's also a great hunting scope. Personally, I don't think you can go wrong with this scope. If you desire adjustable parallax in the future, you can always find a use for this optic.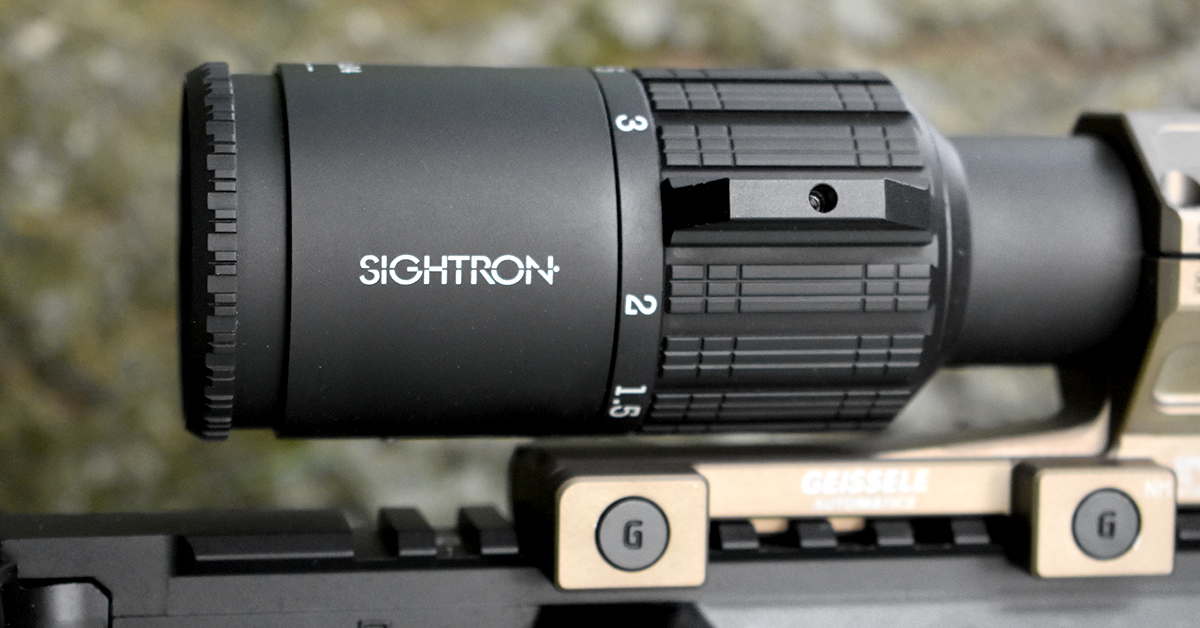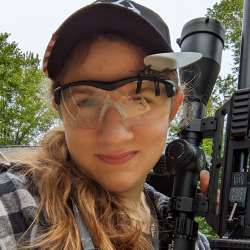 Latest posts by Serena Juchnowski
(see all)