Benelli Migration Madness Sweepstakes


Benelli Migration Madness Sweepstakes
Serious waterfowlers live for the fall migration and Benelli is here to amp that up! To kick off the 2023 season, Benelli is offering up an unprecedented prize package valued at over $15,000 and YOU could be the lucky winner. The Benelli Migration Madness Sweepstakes is open to all qualified entrants and runs from July 28th through October 31st. Simply enter above and set your sights on some great gear from our valued partners.
To ensure the Benelli Migration Madness Sweepstakes winner is well-equipped for every species, scenario or setup, the prize package has it all. Including:
Three Benelli Super Black Eagle 3 shotguns in Realtree MAX-7. This includes a 3.5" 12-gauge, a 3" 20-gauge, and the hard-to-find 3" 28-gauge.
3 cases of Federal Ammunition's proven Black Cloud for EACH of the SBE3's…that equates to 750 rounds of ammo…EACH!
A $4,000 online shopping spree redeemable for Banded clothing, GHG Decoys, and Avery Sporting Dog gear!
A set of Tetra Wingshooter AlphaShield hearing enhancement and protection devices valued at $1,399 a pair.
And everything comes in the new Realtree MAX-7 that works anywhere you need to be!
The Benelli Migration Madness Sweepstakes has you covered for this fall! Enter now for your chance to win!
Benelli Super Black Eagle 3
The Benelli Super Black Eagle 3 is built for the serious waterfowl hunter. The team spent nearly 10 years working with pro-staff, veteran hunters, and consumers to deliver enhanced performance in three critical areas: improved ergonomics, flawless functionality, and updated feel. The result is absolute superiority in the most unforgiving conditions.
Technology
Inertia Driven System – The heart of Benelli, this system is cleaner-burning, never requires adjusting, and cycles consistently in conditions that boarder on unfair.
Easy-Locking Bolt System – The SBE 3's patented locking mechanism works flawlessly with both heavy and lighter loads alike. In addition, the battery locks fully even during those times when engaging the bolt softly.
ComforTech 3 – The most efficient way to mitigate the recoil of heavy, goose-busting ammo.
Crio System Barrel – Benelli Crio-treated barrels relieve the stresses of the forging process resulting in a superior pattern and staying clean longer.
The SBE3 family has expanded from a 3.5" 12-gauge powerhouse to a family of shotguns. The 3" 20-gauge was launched to fill the need for an even lighter gun that aligns with the advancement of ammo technology. And in 2022, Benelli launched the lightweight 3" 28-gauge series that is perfect for teal and other smaller birds. Anyway you look at it, Benelli is ready to dominate the skies.
To learn more, visit us at: www.BenelliUSA.com
Banded Hunting Gear
Let's face it; the outdoors can be extremely tough on gear. Whether it's mud, ice, frigid temperatures or flat-out wear and tear, hunting equipment is pushed to the limits. We've all been in situations where our equipment did not function properly due to design flaws or simply not being able to handle the rigors of the outdoors or hunter. The desire to create superior products to enhance the outdoor experience was our primary objective in the beginning… and remains to be the foundation of Banded.
Banded currently offers over six-hundred items representing nineteen diverse product categories. Some of the product categories you can expect to see include: outerwear; waders; boots; hunting accessories; blinds; decoys and, calls. We can assure you that we'll do our best to provide new, innovative, and functional gear for the outdoors. Our gear is tough. Our gear is "sharp". And, our gear works. Welcome back to the industrial age of metal and the armed adventurer…
To learn more, visit us at: www.Banded.com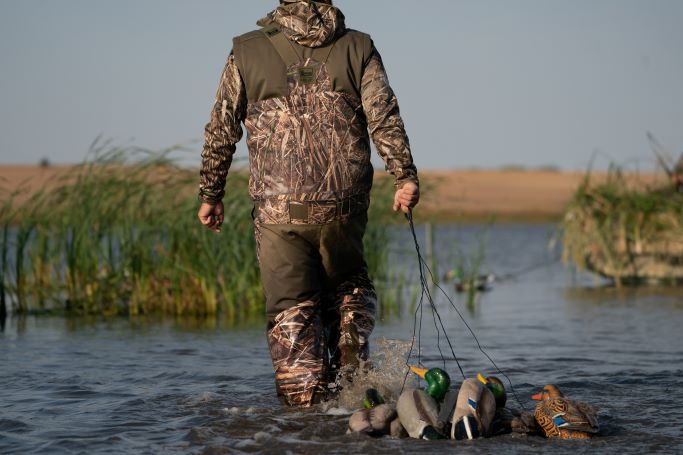 Federal Black Cloud® FS Steel®
The best load in waterfowl hunting has never been so deadly. Black Cloud FS Steel is now equipped with the FLITECONTROL FLEX wad to deliver improved pattern density and consistency through both ported and standard waterfowl chokes. The wad's redesigned rear-deploying petals and side-mounted vents stimulate the payload for separation from the wad at the ideal moment for dense, deadly patterns. Plus, the high-performance primer and clean-burning, temperature-stable propellant significantly decrease residue in the barrel.
Technology
Rear-opening FLITECONTROL FLEX wad provides the tightest patterns possible through both ported and standard chokes
Payload of 40 percent FLITESTOPPER® steel pellets and 60 percent Premium® steel for dense patterns and larger wound channels
High-performance primer and clean-burning, temperature-stable propellant drastically reduces residue
Plated head inhibits corrosion
Sealed crimp defeats moisture in extreme condition
To learn more, visit us at: www.FederalPremium.com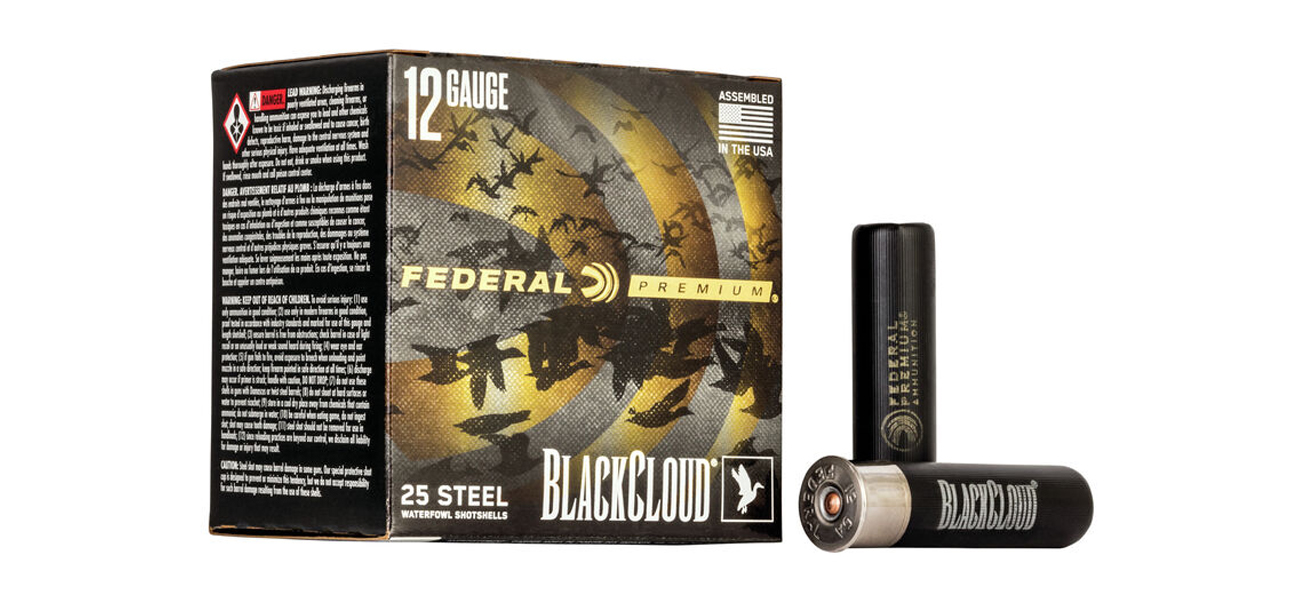 AlphaShield Wingshooter-90 by TETRA Hearing™
For years, manufacturers have expected hunters to take a "one-device-fits-all" approach to hearing protection and enhancement. As hunters ourselves, we know that doesn't work. No two hunts are alike, and your hearing protection shouldn't be, either. Whether your passion is calling in mallards, flushing upland birds, or smashing clay targets, Tetrais dedicated to protecting your hearing, while helping you "Hear The Hunt."
At Tetra, we use our patent-pending Standardized Target Optimization (STO) technology to isolate the exact frequencies associated with a variety of pursuits and created custom programs to enhance the sounds you most need/want to hear in the field – like voices and birds flushing – and protect you from those you don't, like loud gun shots.  Now, with our Wingshooter device, you can get custom programming in one convenient device.  Change between programs at the push of a button.
Technology
Standard Target Optimization – Isolates the exact frequencies associated with a. variety of pursuits to enhance sounds you want in the field.
Push-Button Programming – Change from field to range with a simple, one-button activation
Integrated Programming – 4 separate programs for your pursuit (Waterfowl, Waterfowl Boost, Upland, and Range/Clay)
Battery Operated
To learn more, visit us at: www.TetraHearing.com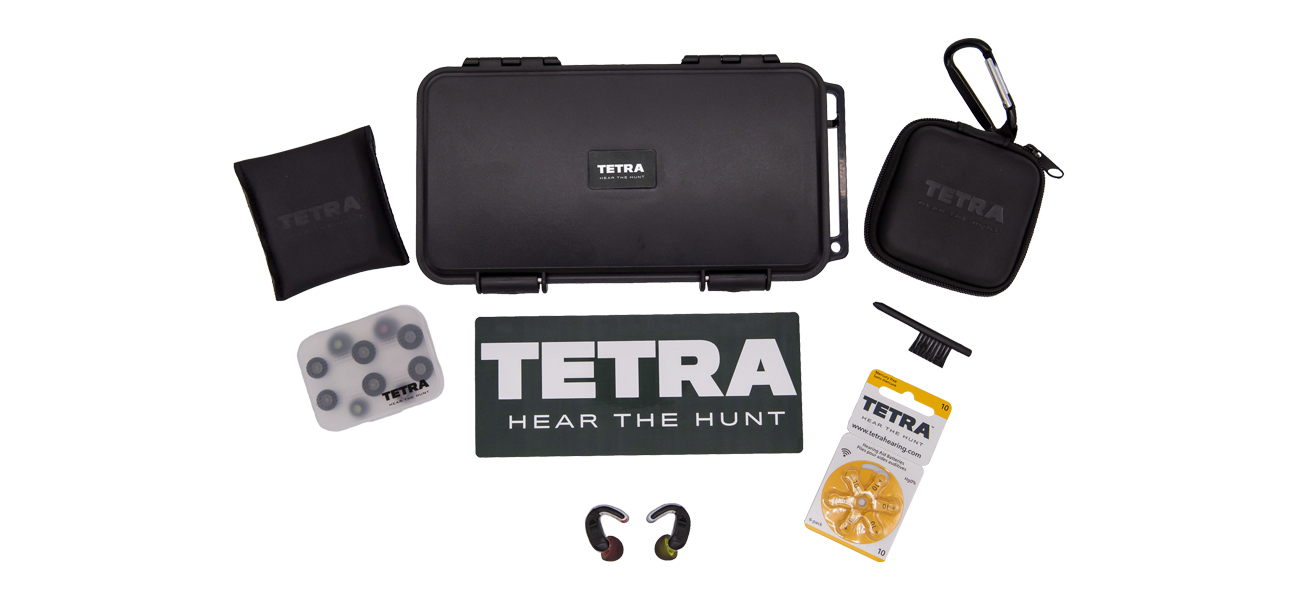 Realtree MAX-7
Realtree™ is one of the foremost designers of versatile hunting camouflage patterns. Based in Columbus, Georgia, founder Bill Jordan, has been producing unique camo patterns since 1986. We are a licensee of multiple Realtree™ patterns, providing exceptional concealment in a wide variety of terrains and environments.
Become one with your environment. From North to South, East to West, and every pond, prairie, and wetland in between. Stop looking for the X, be the X with the new Realtree MAX-7®
To learn more, visit us at: www.Realtree.com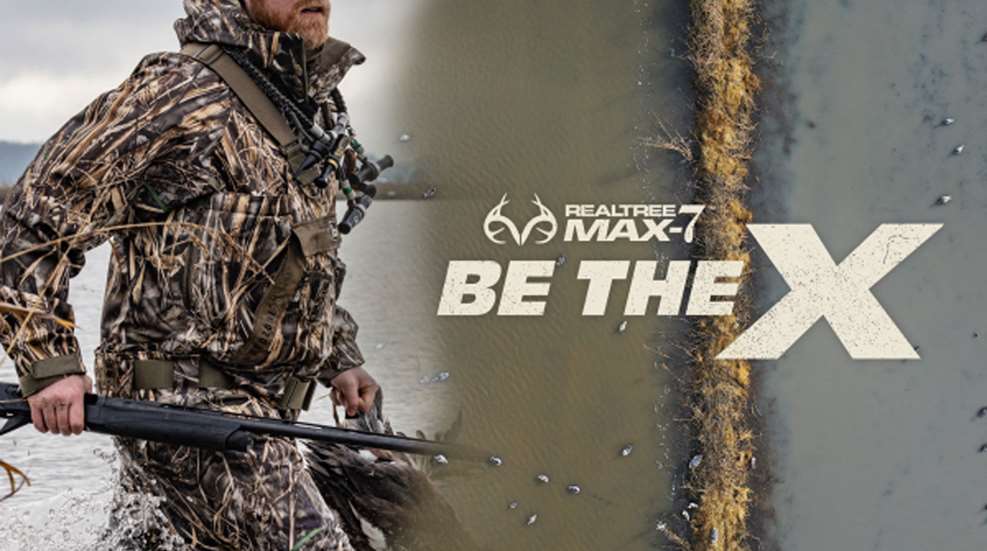 Latest posts by Shoot On Staff
(see all)