This high-performance, modestly priced field rifle gets two thumbs up
by Martin Topper
About ten years ago, I was in a group of writers invited to test some of Ruger's latest firearms at Gunsite. One afternoon, we were sitting in a classroom talking about new guns when Ruger employees presented a new concept for a lower cost bolt action hunting rifle. They said that the purpose of this new project was to use modern manufacturing techniques to develop a high-quality push-feed bolt action rifle. This new firearm would have three locking lugs instead of the two lugs found in Ruger's Mauser-style Hawkeye rifle and be much less expensive to build and less expensive for the customer to buy. The result of Ruger's effort was a definite "bullseye." The new rifle came to be known as the American Rifle, and about six years ago, Ruger chambered a Predator version of it in 6.5mm Creedmoor, which was itself rapidly becoming popular. I quickly took advantage of an opportunity to test the 6.5mm Creedmoor Predator, and the results were so good I bought the rifle.
Field Evaluation
The 6.5mm Creedmoor Ruger American Rifle Predator is best described as a varmint/deer/antelope version of the American Rifle series. It is highly accurate and shoots almost as well as some precision rifles. This says a lot for a rifle that weighs only 6.6 lbs. because rifles that light often aren't tack-drivers. When equipped with my Redfield Revolution 3-9X40mm TAC MOA scope, a Butler Creek padded sling, and a full load of five 6.5mm cartridges, this rifle's total weight is still only about 8 lbs. Part of this rifle's accuracy is due to its hammer forged, heavier contour 22-inch barrel. Hammer forging makes the rifling precise and leaves the bore smooth. In addition, the barrel's muzzle has target-style recessed rifling that gives the bullet a clean exit from the bore.
Speaking of the rifling, it is a five-groove 5R pattern. The five grooves are opposite the lands, so the bullet is not squeezed between the lands. The rate of twist is 1 in 8 and does a good job of stabilizing the popular 6.5mm low-drag 140- and 143-grain bullets.
The Predator's lightweight moss green polymer stock is reinforced by Ruger's patented steel Power Bedding blocks that promote accuracy by precisely fitting the action to the stock and providing support for the free-floated barrel. The heavier barrel contour and light stock make the rifle's balance decidedly muzzle heavy. For this reason, my preference would be to use it as a blind gun or with Hamner's tripod shooting sticks when hunting in the field. A Harris bipod would also work well for those who stalk wide open areas and shoot from the prone position.
As for the American Rifle's push-feed action, it has an aluminum M1913 Picatinny rail on top which can mount a variety of scopes and scope rings. The bolt's three locking lug design gives the bolt a 70-degree bolt lift that has ample bolt handle clearance for a wide variety of telescopic sights. The bolt itself is a full-diameter design with dual cocking cams for smooth, positive operation. The lower portion of the receiver contains Ruger's Marksman adjustable trigger, which can be set for a pull weight of 3-5 pounds. The trigger itself has a safety blade in its center that locks the trigger. In addition, there is a tang safety similar to the one on the original M77. Lastly, the Predator's four-round detachable magazine has been upgraded to a highly reliable in-line feed design.
Accuracy testing was conducted using an MTM K-Zone rest at the Flagler Gun Club's 200-yard range. The wind was light and quartering over my right shoulder at between 3-5 mph; however, the temperature and humidity both quickly climbed to over 90 degrees. To prevent overheating, I limited my testing to firing two three-shot groups with each of two loads. They were Black Hills Gold ammunition with 143 gr. Hornady ELD-X bullets and Hornady's 140 gr. American Hunter BTHP.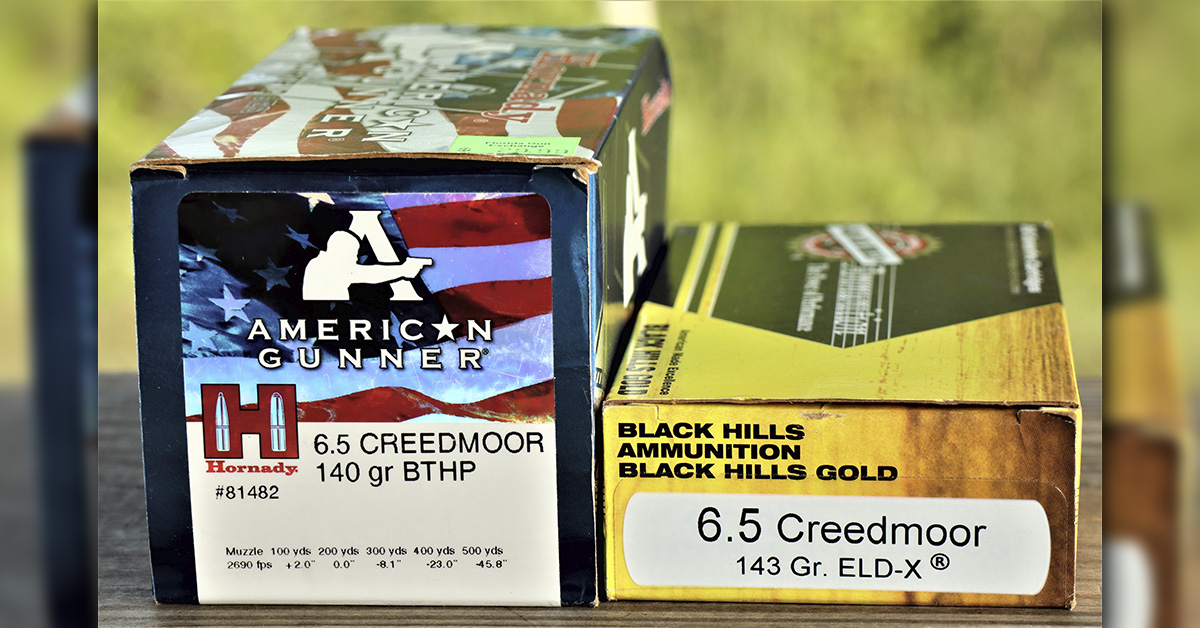 I had previously tested this rifle with two other factory loads and with my own handloads. It regularly shot sub-MOA groups with most loads at 100 yards. The average group size of the Black Hills ammo was .755" (.377 MOA) and the Hornady load came in at 2.42" (1.21 MOA). Unfortunately, there was an unexplained flyer on the second group with Hornady ammo that negatively affected the average group size. As for muzzle velocity and energy, the Hornady load developed 2569 fps and generated 2051 ft/lbs of muzzle energy. The figures for the Black Hills load were 2499 fps and 1921 ft/lbs. My personal handloads for this rifle use Hornady 143 gr. ELD-X bullets and H100V powder. They generate 2700 fps, 2314 ft/lbs, and shot average groups of .75 inches at 100 yards.
Conclusion
The Ruger American Rifle Predator in 6.5 Creedmoor is a very accurate and reliable long-range rifle. Its MSRP of $659 makes it an excellent value.
Primary mission:
Hunting varmints and medium game out to 700 yds.
What I liked:
Accuracy
Dependability
Long-range capability
Moderate recoil
What I'd change:
Compare to:
Thompson Center Venture II
Savage 110 Apex Predator XP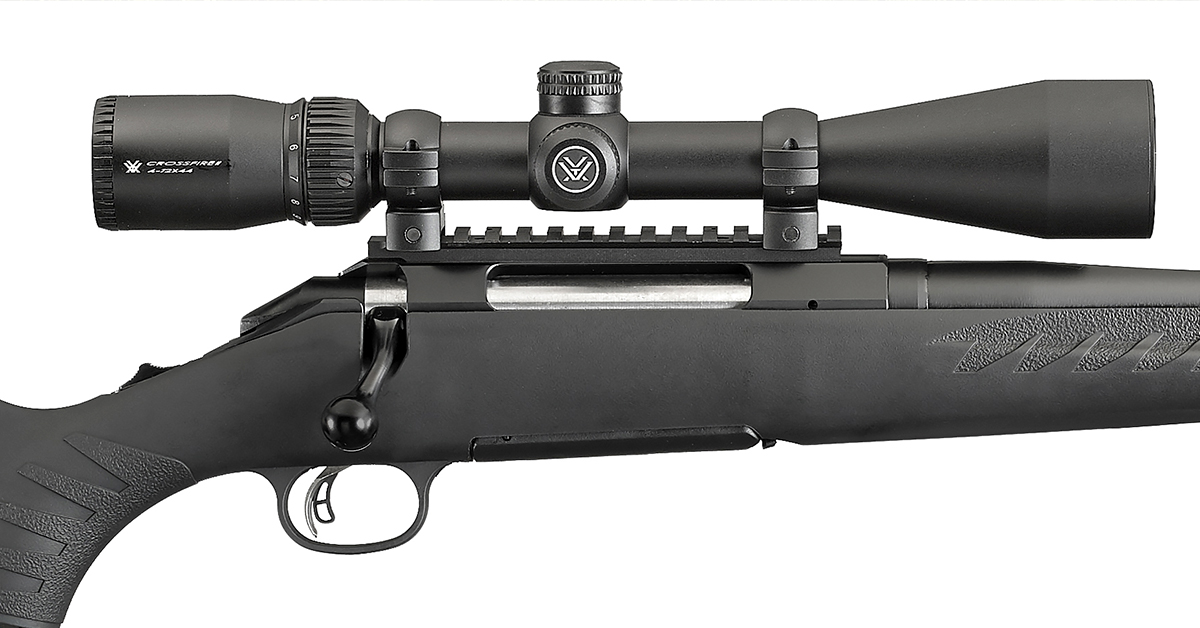 Specifications
Model: Ruger American Rifle Predator
Firearm Type: long-range bolt action hunting
Caliber: 6.5mm Creedmoor
Cartridge Capacity: 5 rounds
Action: push-feed bolt action with 3 front locking lugs
Trigger System: Ruger Marksman adjustable two-stage
Safeties: blade safety in trigger plus tang safety
Barrel Length: 22 in.
Rate of Twist: 1:8
Sight System: none provided; Picatinny rail mount on receiver top
Overall Length: 42 in.
Overall Weight:6 lbs.
Latest posts by Martin Topper
(see all)