Big Green is back and churning out the ammo. Here's a behind-the-scenes look…
by Frank Melloni
Most would agree that the ammunition situation completely hit the fan in 2020 and continues to present challenges for shooters new and old across the country. If we follow the timeline, it started with the panic buying of established gun owners, followed by initial stockpile purchases for upwards of 8 million new gun owners, and has been sustained ever since.
Now, more than 85 million gun owners in the country are doing all they can to obtain enough ammo to maintain their practice routine and maybe even tuck a little away for a rainy day. As if unprecedented demand wasn't enough, one of the nation's largest players, more or less, stopped making ammunition…Remington.
As the years leading up to 2020 weren't kind to Big Green, the company all but stopped manufacturing rounds by the time the pandemic hit. It wouldn't be until October of 2020 when the Lonoke, Arkansas, plant would start to see a turnaround. Now, with Vista Outdoor at the helm, Remington is churning out more ammo than ever before with a revamped facility and a fresh new staff.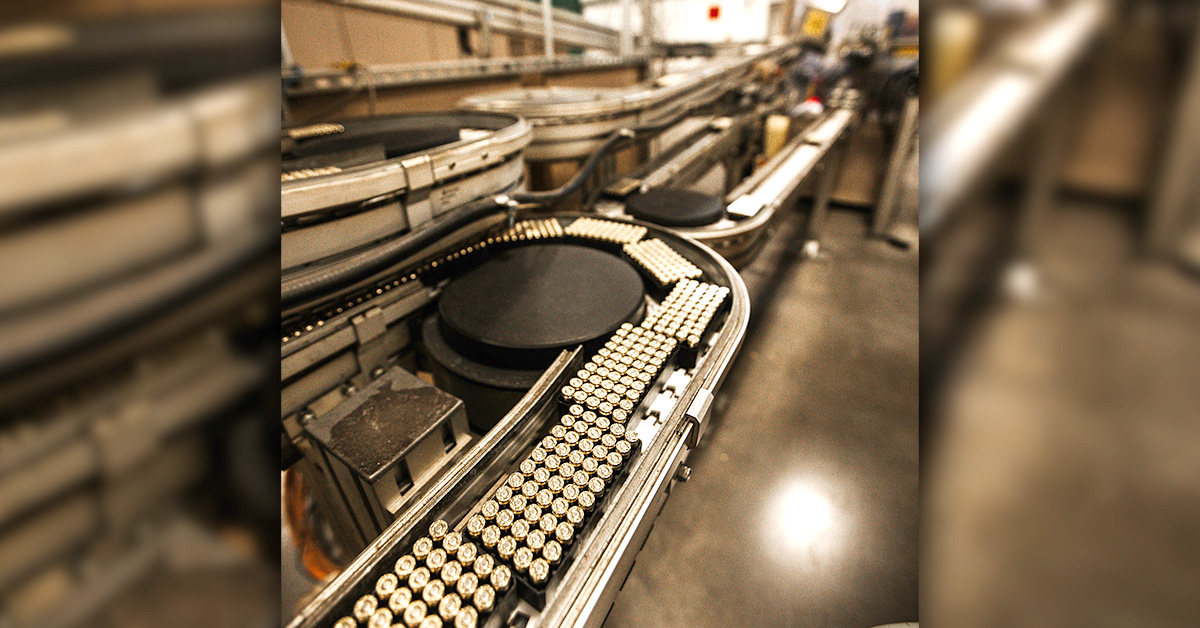 As an ammunition aficionado, I jumped at the opportunity to take a tour of this historic plant with the fervor of a kid touring a chocolate factory. In fact, I even thought I saw an Oompa Loompa weaving his way through a series of annealing machines, but it was more likely just my arch-nemesis and fellow Shoot-On contributor Larry Case cast in the hue of the bright orange flames.
Lonoke has been home to this iconic facility since the 1960s and, today, it consists of about 45 buildings spread across more than 1100 acres. As much of the machinery is more than 60 years old, Vista's takeover started with an in-depth PMing and overhauling of nearly every piece. To handle this job, as well as run said machinery, Remington also hired hundreds of employees, bringing the total workforce up to well over 1,000 American workers.
In addition to essentially doubling the hands on deck, Remington took a major upgrade in the leadership department as well. Today, the folks at the top are specialists in the ammunition field with one goal in mind: better ammo. Put it all together and you have one well-oiled machine that is capable of 24/7 production, which is exactly what it is doing these days.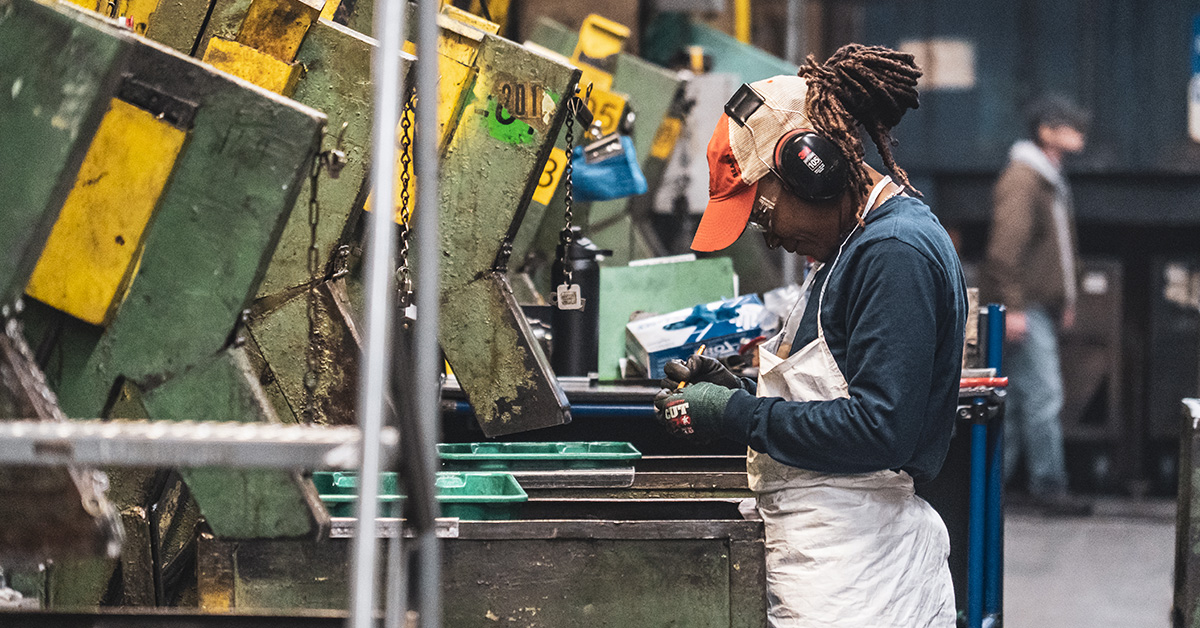 My tour covered the three major areas that create centerfire, rimfire, and shotgun ammunition, followed by a little time breaking clays at Remington's newly re-opened public "Gun Club" Shooting Range. After a touch of paperwork, we found ourselves standing right at the starting point of bullet production…the lead furnace.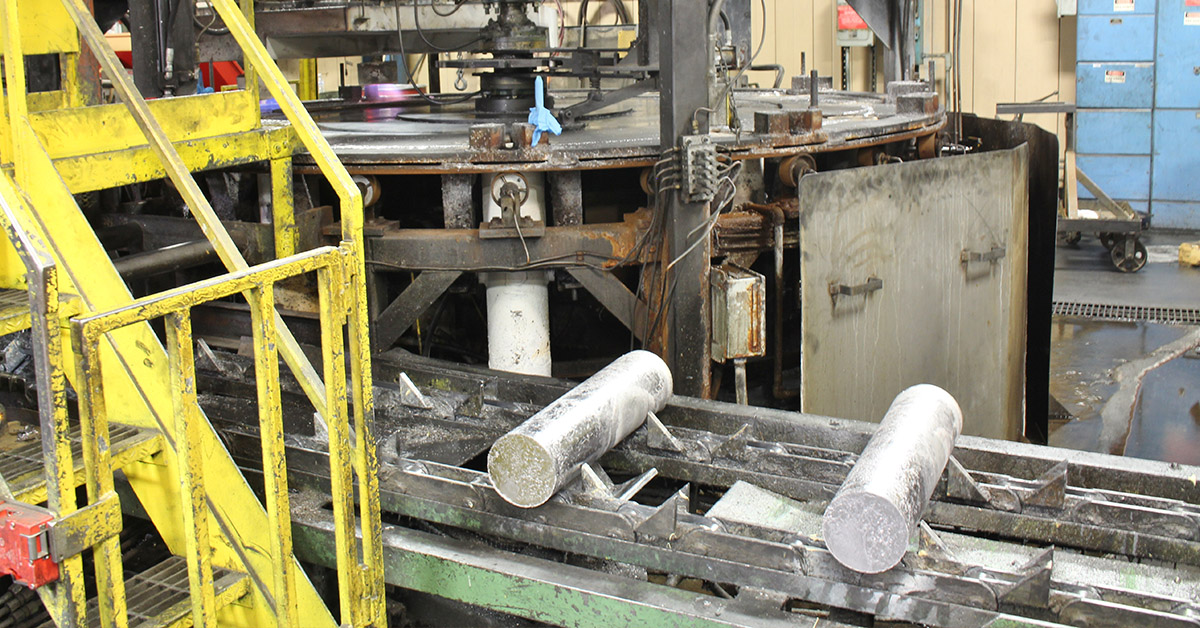 Here, lead is alloyed and extruded into different diameters of wire in preparation for becoming the core of our favorite projectiles. Next, we walked through the bullet assembly area, where this wire was pressed into the appropriate copper jacket and then finished with a final strike that would create the defining features.
Unless you're shooting a muzzleloader, bullets are only half of the ammo story, which brings us to case production.
This is the slowest process of making ammunition, and that's only if you have the raw materials to begin with. One of the reasons the "old" Remington went bankrupt is that they were more or less cut off from most suppliers. Now, with the power of Vista backing this American mainstay, acquiring product is less problematic. With brass at hand, this critical component is drawn and sized as needed with an annealing step between the major operations to soften what has become work-hardened. Although eliminating this step is tempting to increase production, the result will be an inferior product, and that was never the Remington way.
From here, we have the fun stuff — primers, powder, and assembly. As you can imagine, this is a sensitive operation and workers have several layers of protection between themselves and an unexpected boom. On this portion of the floor, we got to see several loaders under the supervision of one highly-trained technician, a coordinated team running another larger loading machine, and a series of high-speed loaders that are each dedicated to a high-demand product.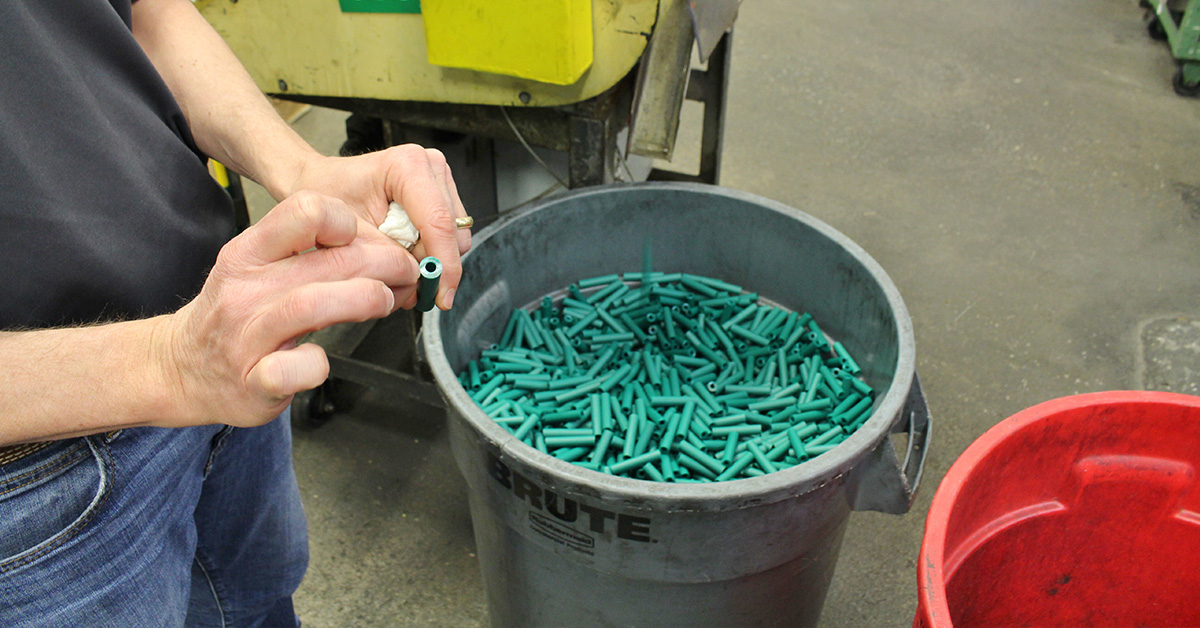 We stepped off the centerfire floor and right into shotshell production. This area of the plant is a good bit quieter and slightly smaller, as there are fewer shotgun loads in Remington's catalog than centerfire brass ammo (duh). Our tour guide, shotshell product line manager Kris Carson, explained that the process is similar to making rifle and pistol ammo but simplified. Cups (or caps) are pressed out of sheet metal in far fewer steps, largely because they are smaller and have less of a role in the cartridge's overall performance. On the other hand, the process of making the plastic bodies requires a more in-depth operation. Plastic chips are blended and melted before being cooled and extruded into tubes and then formed. Lastly, these bodies, caps, and primers are forced together in one machine and then sent off for loading.
Our next stop was the shot tower, where the shot to be loaded is made. This is a phase in ammunition production that is often shrouded in mystery but, overall, is just a simple principle at work.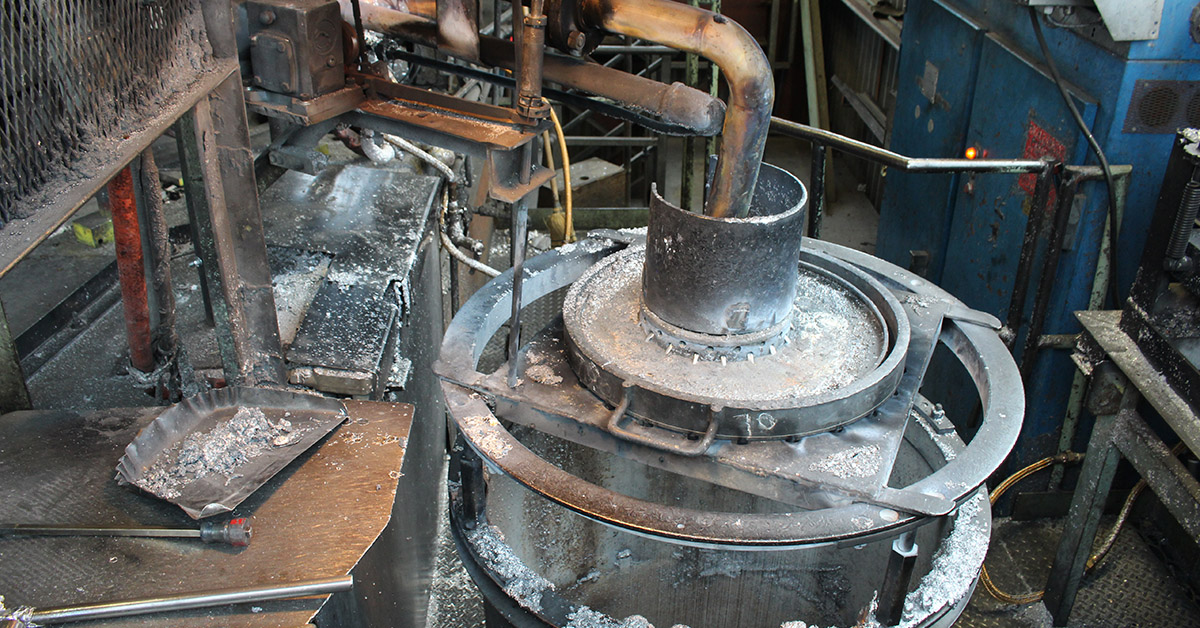 To form perfectly round lead balls, all you have to do is let droplets free fall into a basin of water, but the trick is dropping them from high enough. In this case, Remington selected an 11-story fall as the ideal configuration.
Although rifle and pistol ammo are returning to shelves, you might have noticed that shotgun rounds continue to dawdle. This is because there are only a handful of these towers left in existence, one, of course, located at the Remington facility. Watching the molten lead pass through what is essentially a strainer was interesting and truly put into perspective how much ammunition this plant is making now that the pedal is to the floor. After retrieval, each pellet is rolled across glass to ensure circularity before being sent over to be packed into a shell, crimped, and boxed.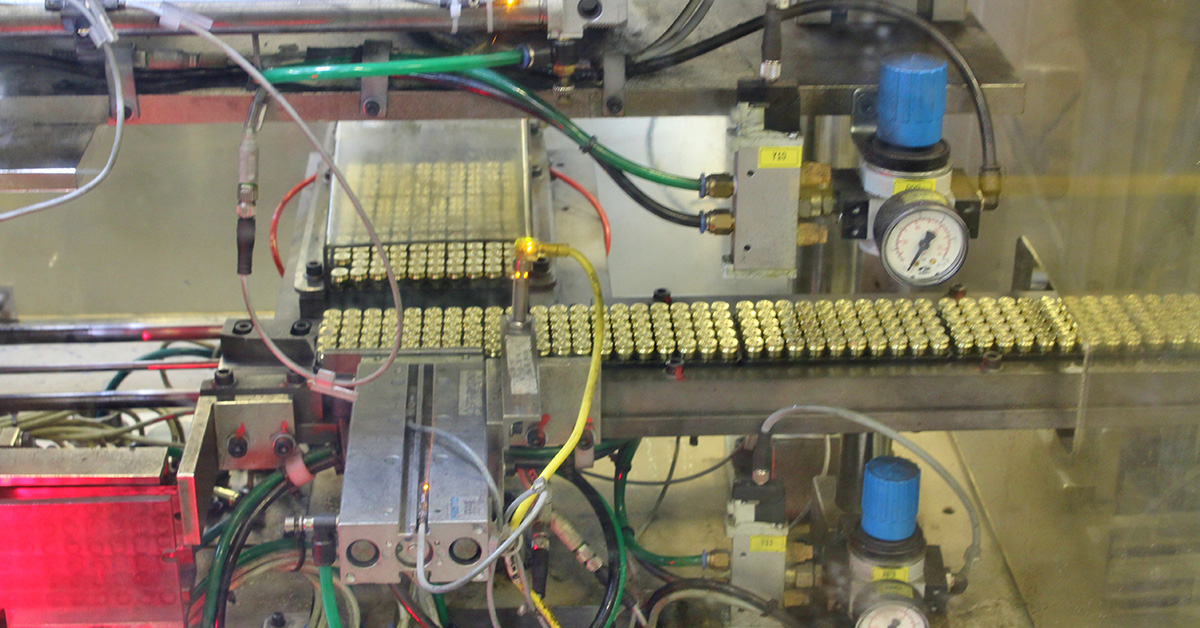 Our final stage of the factory tour was a trip through the rimfire-making facility, but to get there, we took a quick detour through the ballistics lab, where we learned how Remington tests its ammo. They even allowed us to pull the lanyard ourselves.
After passing through the hall, we walked right into the 2-step rimfire brass creation process and even got to see some of the priming compound be made before it was spun into the cases of Golden Bullet, Thunderbolt, and the like. All that was left was a simplistic loading process that included the final bullet sizing before being dumped into massive vats that were set to be divvied up, boxed, and shipped.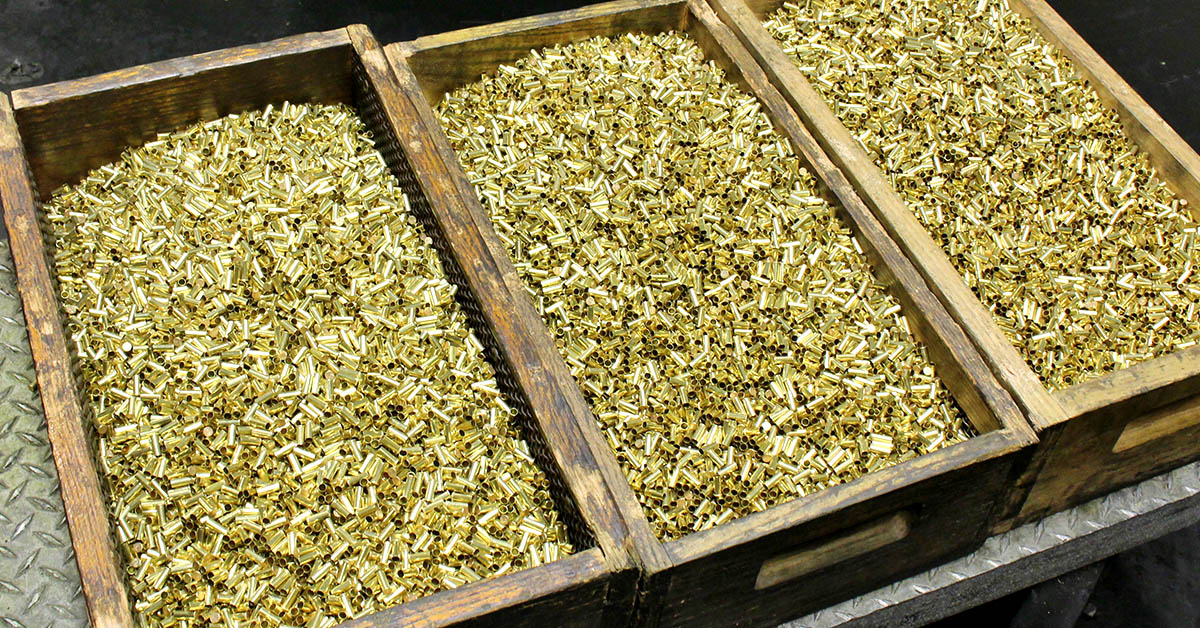 I don't know about you, but I can only look at so much ammunition before I want to shoot some. So, we shuffled off to the on-premise rifle range and finally to the Gun Club for a round of sporting clays.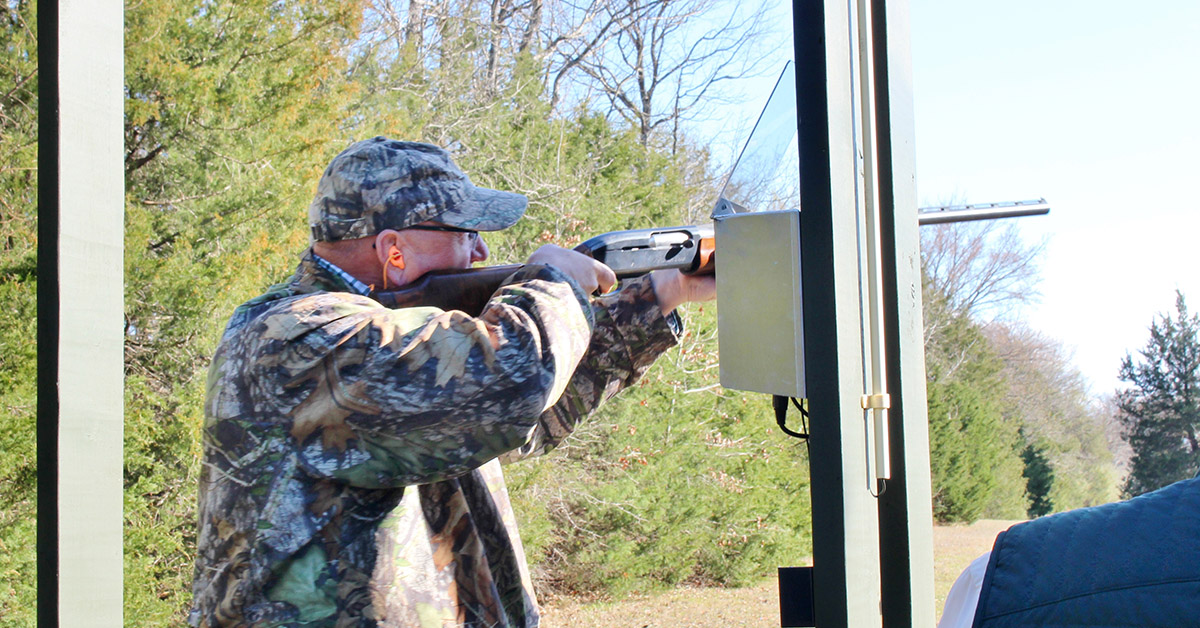 We ended the day with some amazing Arkansas BBQ and got to hang out with some of the folks responsible for putting our favorite varieties of ammo back on the shelves. There was also a good bit of discussion as to what's to come next from our friends in green, and while I can't say much, I assure you that it is certainly big.