Travel light with a mobile preparedness bag
by Steve Statham
Most people with a preparedness mindset keep a "Go Bag," or "Bugout Bag" stocked and handy for the day when a big emergency drops in unexpectedly—a hurricane, an earthquake, brush fire, civil unrest. And that's great—essential even—to keep from being caught with your pants around your ankles when the situation calls for quick action and the ability to survive.
But there are plenty of times when you're away from home base, traveling light, and far from your primary stash of survival gear. That doesn't mean you have to go through day-to-day life unprepared. With a little planning, it's easy to assemble a compact, mobile, preparedness bag that can make all the difference when the road you're traveling takes an unexpected turn. A minimalist mobile bag is ideal to transport from vehicle to vehicle, take with you on hunting and fishing trips, or to toss into a daypack.
Assembling a mobile bag doesn't have to be an overly complicated process and doesn't necessarily require a lot of expensive gear. There's a bag for every budget, and it's quite likely you can largely assemble one with items already around the house. But for those who can peel away some of the preparedness budget for some specialized items, it's possible to put together a mobile bag that will be easy to pack along and include everything you need to navigate the bad days when only the prepared thrive.
First Aid
Basic First Aid kits are inexpensive, compact, readily available, and are an easy addition to any mobile bag. But a well-thought-out portable bag will look beyond the remedies for simple cuts and burns. In recent years, the availability of inexpensive items and kits that can be used to treat more traumatic injuries has expanded. Preparing for serious trauma is not just about dealing with gunshot-related wounds, either. Blood loss is a leading cause of fatalities in serious auto accidents.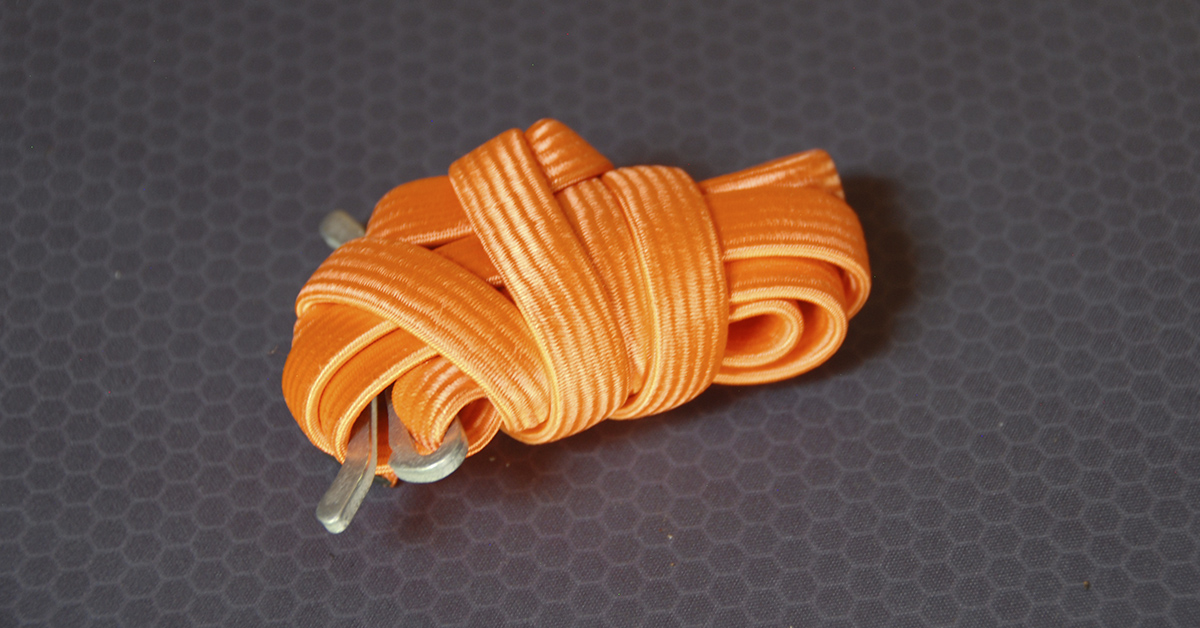 One easily packed item that can make all the difference in a crisis is a RATS Tourniquet (Rapid Application Tourniquet System, although the newest generation has been renamed the Rapid Tourniquet by its inventor). These Rapid Tourniquets are designed for ease of use, even one-handed, and can be used on children and even dogs. We ordered ours from the Student of the Gun Gear Store ($17.99). They sell them individually in a variety of colors, or as part of their Enhanced Pocket Life Saver Medkit.
A great companion for a tourniquet when reducing blood loss in a critical situation is QuickClot dressings and/or a military-proven Israeli Emergency Bandage. A couple of good resources for any medical-related kit or pack is mymedic.com.
Lights On
Odds are good that the unexpected incident you're preparing for happens at night. Proper light sources are crucial when that happens. Fortunately, there are plentiful compact yet powerful flashlights available. The Maglite LED XL50 ($35) is a regular in this author's bags. We like the compact but not too small size, the pushbutton tailcap switch, and the different power settings which include an emergency strobe. It also uses common AAA batteries. (Pro tip: Many of Maglite's flashlights come with a hard case with slots for extra battery storage when ordered directly from Maglite, as opposed to the bubble packs sold at major retailers.)
Lighting is one area where, if you've got the budget, it's possible to add some truly high-quality gear to your bag. Surefire offers a tactical Dual-Output Everyday Carry LED Flashlight (EDCL1-T, $165) with a range of 500 lumens on high setting, and 5 lumens on low. With aluminum construction and mil-spec hard anodized finish, it'll be a sturdy tool in your bag or a useful improvised weapon. One potential drawback is the uncommon 123A batteries it uses, but good planning will keep you stocked with spares.
Another great choice for a mobile bag is a headlamp, which allows you to keep both hands free for what needs doing. An Energizer Vision HD+ LED headlamp can be purchased at most big box retailers for less than $20. If your budget allows, Black Diamond's ReVolt 350 ($64.95) is a versatile choice, and Petzl offers a wide range of headlamps from simple emergency units to specialized backcountry gear.
Everything Tools
A good multitool can be your best friend when things go sideways, and there are a lot of choices out there to meet your needs. A good all-around type, like a Bear & Son 4-inch Bear Jaws Locking Multitool with Sheath ($81.99), will typically include pliers, a knife blade or two, file, screwdriver heads, bottle opener, and more.
Some of the big players in this space offer quite specialized multi-tools in addition to their standard offerings. Leatherman's newest is the Raptor Response ($69.95), which includes full-size trauma shears in a foldable and compact package. Leatherman's Signal ($119.95) is aimed at backcountry use, with a ferro rod, knife sharpener, hammer, and emergency whistle. Gerber has a deep lineup as well, including specialized offerings like the eFECT Military Maintenance Tool (MSRP $116) for cleaning and maintenance of the AR15 and variants. Multi-tool options are plentiful, with choices available for any budget.
Bag It
And now, how to carry all these items? On the budget side, repurposing an old Dopp kit is one simple solution. Shopping on eBay for military surplus or otherwise used bags is another money-saving option. But if you want to start fresh with a new bag that will last the long haul, a little research will uncover lots of choices. Maglite, for example, offers a 3-pack of zippered mesh Backpack Pouches ($50). These are designed to fit in the company's tactical backpacks but would be good stand-alone bags to toss into a vehicle's console. 5.11 Tactical's Flex series of pouches ($35-$45) offers a variety of configurations to customize your mobile bag. Of course, as you assemble your gear, you may find you need more room than the compact bag you planned for. An EDC backpack might be the solution. ALPS Mountaineering offers quality larger packs, as does Tenzing Outdoors.
For our purposes, we picked up an Orca Tactical Utility Pouch ($15.99). We liked the size; roomy enough to hold items as large as the LifeStraw yet compact enough it will fit in smaller car consoles or day packs. The 600D polyester construction with double stitching convinces us it'll hold up during rougher duty, and the interior elastic bands on one side, compartment pouch on the other, and MOLLE attachment straps on the back give it the storage and carry flexibility we were looking for.
Various Handy Things
Don't forget to pack some cash! When the power is knocked out, all the cards in the world are useless. In any emergency, cash is king.
A plastic rain poncho is a handy item that doesn't take up much space. Ditto hand warmers and a space blanket for cooler climes, or a crushable hat and evaporative cooling bandana for those in sweatier zones.
At 8.75 inches in length, a LifeStraw ($19.95) fits right in with a compact mobile bag. With that, you can drink directly from nearby water sources without fear of illnesses from bacteria and protozoa.
A notepad, particularly one with waterproof paper, and pen, are useful in ways you may not anticipate—such as marking time for a medical issue, for example. A tactical pen can do double duty as a self-defense tool or used for breaking glass, and another good option is a Fisher Bullet Space Pen. It's compact, will write reliably upside down, under water, and at temperatures down to -30°F.