A versatile optic meeting the PRS Production Class cost, the Burris XTR III Illuminated is a hit for both the competitor and the hunter
by David Kelley
Introduced in 2019, the Burris XTR III series of riflescopes are firmly planted offerings in the Burris tactical and long-range optic line. A quick glance of the 2023 Burris product catalog reveals the XTR III seated between the RT and XTR Pro models, yet it leans much closer to the Pro when comparing shared features.
Recent hunting, range time, and evaluation of a few other Burris products had me enthusiastically waiting for delivery of a 3.3-18x50mm XTR III to compare overall function and reliability. With a reduction in footprint at 2.1inches shorter and 5.5 ounces lighter than the 5.5-30x56mm XTR III and Pro models, this XTR III's easier-to-maneuver size could prove to be a viable selection for those seeking a more balanced optic— whether used for PRS, a duty rifle, or extended-range hunting.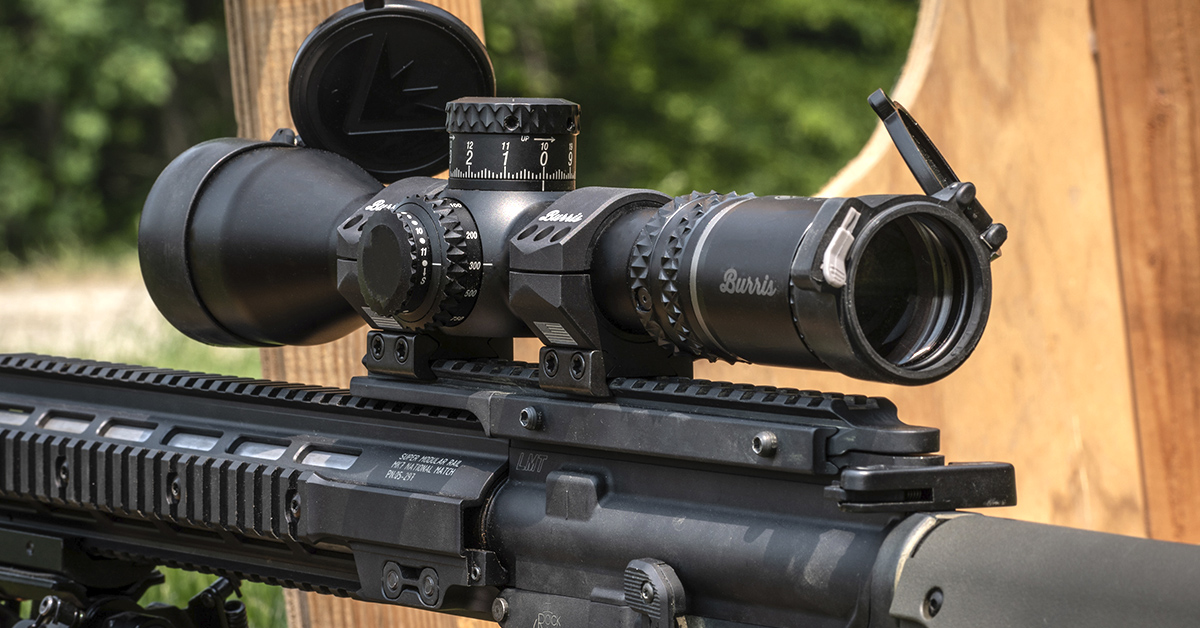 The XTR III is available in 3.3-18x50mm and 5.5-30x56mm, with reticle options of SCR MOA or SCR 2. The delivered 3.3-18x50mm optic contained the SCR 2 reticle and the .1 mRAD M.A.D. (Modular Adjustment Dial). The M.A.D., as shipped on the XTR III, is a zero-stopped, 10 mil per revolution dial with aggressive knurling that matches the same machining for the windage, parallax, 11-position red or green reticle illumination dial, and lockable focus ring. The windage dial is capped, and Burris provides an additional exposed knob if the user opts to regularly dial instead of relying on the SCR 2 reticle for wind holds. This knurling, labeled "Dragon Scale," is deep and relatively sharp — an advantage if gloved or subjected to any inclement weather. If you are turning the power dial repeatedly without gloves, I strongly recommend ordering a throw lever from Burris.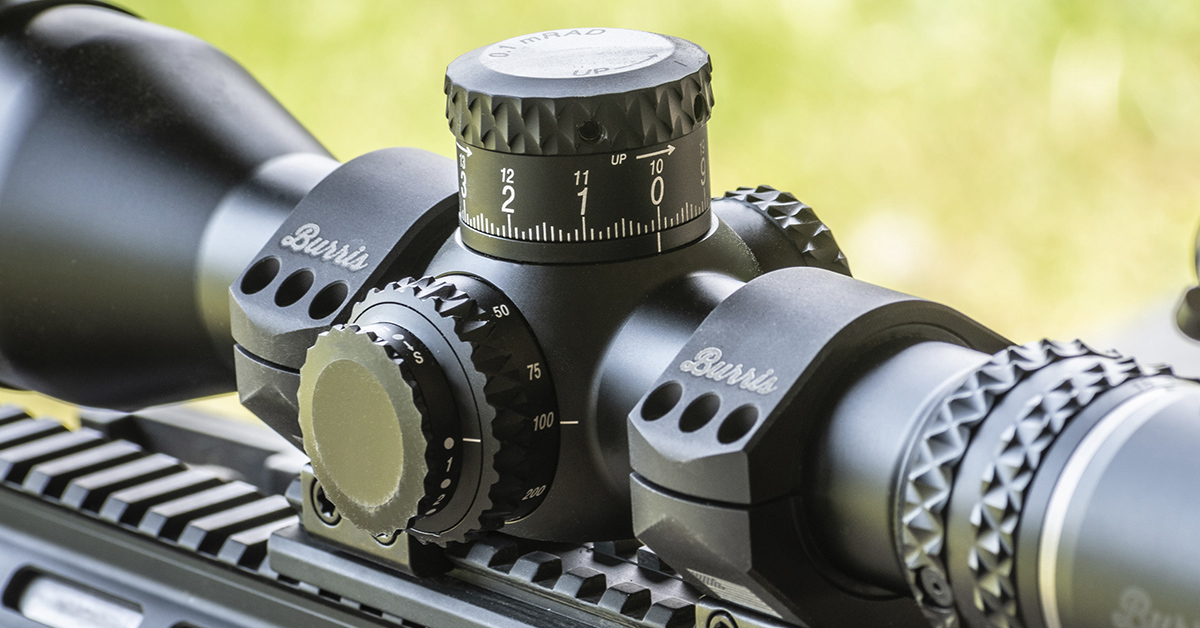 Handling the elevation adjustments show that they are equally positive and audible in both directions with minimal backlash between clicks. Windage adjustments are less audible than the elevation dial on this provided item but are just as positive, with zero movement between clicks. Elevation and windage dials are clearly marked at intervals indicating direction of movement; the elevation dial is etched, showing evenly spaced arrows designating "up" and windage is marked by mil number followed by "L" or "R." Both move in .1 mil increments. Burris also conveniently etched the top of the elevation dial to show the location of the small Allen screws for M.A.D. removal and resetting of zero-stop. For those with eyes equal to or worse than mine, marking the location of tiny Allen heads is a simple and welcomed detail! Many middle-aged shooters will agree.
The 3.3-18x50mm and 34mm main tube allows for 120 MOA of vertical adjustment — 30 additional MOA compared to the 5.5-30x56mm models. Combining Pos-Align inserts included with XTR Signature Rings, this scope/ring combination should get most shooters to the far limits of their rifle's capability with plenty of adjustment to spare.
Range Use
The XTR III was secured to a Krieger-barreled AR-15 chambered by Compass Lake Engineering in .223 Rem (Wylde) with Burris XTR Signature Rings on top of a GG&G rail. If you intend on mounting this optic to a gas-gun using traditional rings, plan on using an extended base for proper head position and eye relief. Another preferred choice would be a Burris AR-P.E.P.R. (Model #410345) to get the short-tubed optic's ocular lens ahead of the charging handle.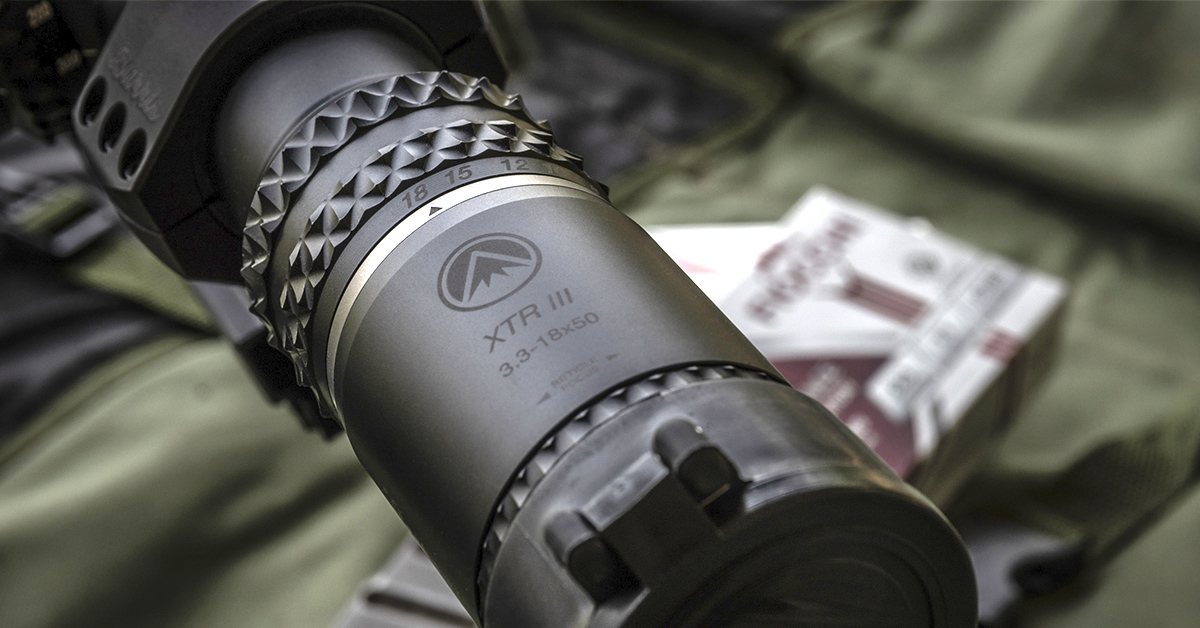 Prior to the initial zero and following shooting session, I was able to take ample time on a flat range to properly adjust the focus ring and view a quantity of various size and colored steel plates, paper grid targets, and wildlife under the wide range of magnification without interruption. To the advantage of this review, our region in Pennsylvania had a day of quickly changing conditions, from bright sun repeating back to slight overcast. Combined with a haze from Canadian wildfires, a few hours of time behind the optic covered several conditions that a user will typically experience.
In my opinion, the XTR III glass is very clear, showing great resolution across edges and should, overall, prove equal to others in its class. I perceived a slight drop in resolution above 15x magnification at the very bottom edge of the best-in-class field-of-view. The eye box is undoubtedly generous, but at the top end of the power dial, it seems that head position is a touch more critical if using the SCR 2 down in the 11 mil hold area — which is the 6 o'clock position at 18x. Individual eyes may show a slightly different perspective, and this could well be a pesky astigmatism issue and no fault of the glass. As I shifted head position, the image tended to sharpen in that bottommost edge.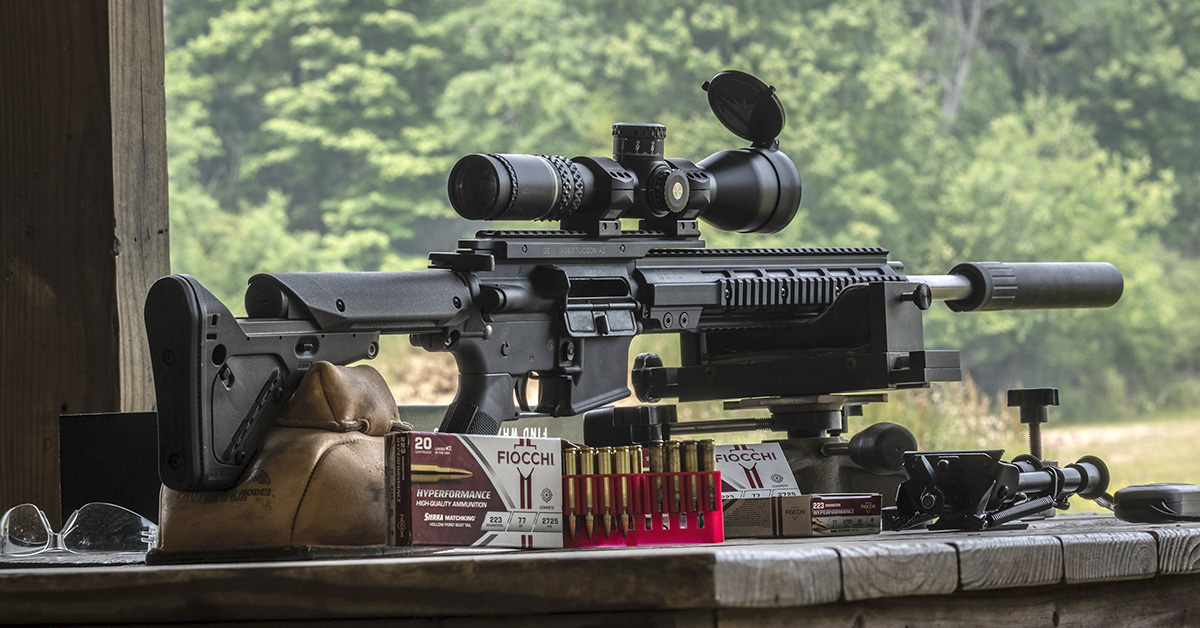 This is the second optic that I've handled and fired with the SCR 2 reticle, and this round fully confirms that I am a fan of the tree-style mil scale. For any who are unfamiliar with FFP optics, know that the reticle is small at low magnification. Fortunately, if I'm at the lower end of the magnification range, there is a good chance that the target is relatively close, so there is minimal requirement to view the scale for mil holds. If you lose the center crosshairs at dawn or dusk — turn the red/green illumination on and the problem is solved. To my eye, the numbers of the SCR 2 are readable against a variety of backgrounds from the 5-6x setting and up. From 3.3x to 5x, the numbered scale is not quickly discernible against dense vegetation or multi-faceted backgrounds. Above that power, the scale is easy to read and marked appropriately for rapid use. The SCR 2 is truly simple to use after quick familiarization and reminding yourself to read and dial in mils, not MOA.
Being that an advertised selling point of this optic is the 120 MOA of adjustment, I felt it necessary to conduct a tracking test. An optic with loads of adjustment is wasted if not repeatable. Avoiding an abbreviated box test of firing a few shots around a square and calling it a day, I opted to crank the elevation as much as feasible given a set amount of ammunition, time, and range use constraints. Windage was not tested due to a tricky crosswind that could have skewed results, and there was not a firing point available at less than 100 yards.
For this tracking test, I used Fiocchi Hyperformance, which uses 77-gr. Sierra MatchKings — a projectile that this barrel is well acquainted with from prior NRA across-the-course use. A 100-yard zero was set slightly low to ensure the center of the aiming square remained crisp and three (3) shot groups were fired to confirm impact location. This also provided a baseline of what the Fiocchi ammunition is capable of. The three groups were .757, .299, and .592 inches for an average .549 inches. All nine shots overlayed fell within .728 MOA.
Following that, 21 consecutive rounds were fired, dialing 20 mils of elevation up then back down to the zero stop between each shot. Overlaid, all 21 combined shots were within a .923 MOA cluster. The center of the overall group was measured from point-of-aim and showed outright negligible shift (as in near-zero). The enlarged group size is well inside of an acceptable standard considering inherent human error, barrel/suppressor heat, and changing atmospheric conditions over a long shot string.
Turn this dial with confidence!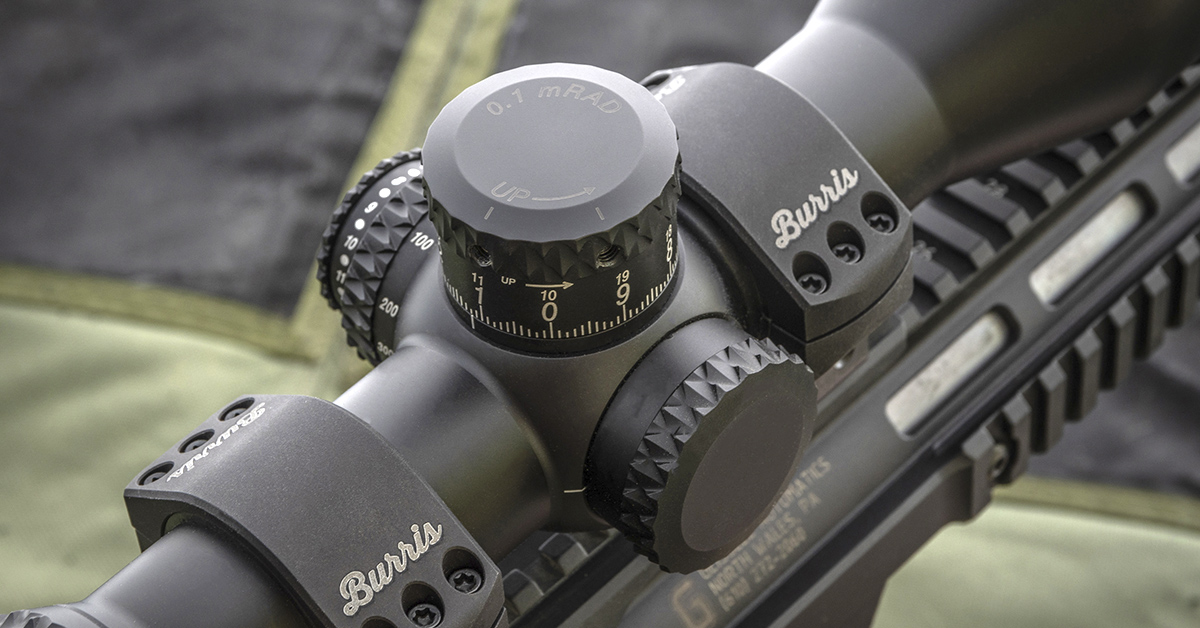 After the tracking test was completed, it was natural to burn up a few magazines of the Fiocchi ammunition to ring steel from a barricade and a bipod using the SCR 2 reticle sans dialing for distance changes. The wide field of view allowed quick shifts from staggered steel targets across the range while delivering good view of fore and backgrounds to read conditions.
Summary
The XTR III 3.3-18x50mm is a solid contender in its class for your range work, with intuitive reticle designs, 5x zoom, and huge (repeatable) elevation adjustment capability — all in a reduced size compared to higher magnification relatives. This scope is a great fit for a duty/SPR type rifle as depicted in this test and photographs. At a $1500 MSRP, it falls well within the limits of PRS production class cost restrictions; conveniently, a Race Dial can be ordered from Burris for your PRS use. The scope is packed with features and backed by the Burris Forever Warranty, no questions asked.
Burris XTR III 3.3-18x50mm (#201204) Specifications
Magnification: 3.3-18x
Clear Objective Diameter: 50 mm
Ocular Lens Diameter: 44.25mm
Focal Plane: front focal plane
Main Tube Size: 34mm
Finish: matte
Field of View (Low to High @ 100 yards): 37.7 – 6.8 ft.
Eye Relief: 3.5-4 in.
Exit Pupil (Low to High): 8.6-2.7 mm
Click Value: 1/10 mil
Elevation Adjustment, Total Capacity: 35 mil/120 MOA
Windage Adjustment, Total Capacity: 16 mil/55 MOA
Parallax Focus: 25 yards to infinity
Length: 13.3 in.
Weight: 29.8 oz.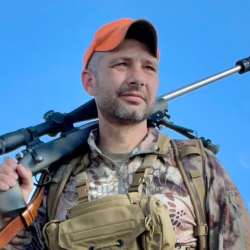 Latest posts by David Kelley
(see all)