Keep range days organized and enjoyable by dropping some greenbacks on a quality range bag. You'll be glad you did.
by Jace Bauserman
To say my organizational skills are sub-par is a significant understatement. My organizational skills suck. 
I tell you this because past trips to the range, especially when I had the wife and kids along, got very frustrating for them. We would arrive, ready to melt down barrels, only to realize dad forgot hearing protection, ammo, magazines, targets, and the list of dad fails goes on. 
My oldest son, Hunter, said earlier this year after having to drive to and from the range twice to retrieve forgotten gear, "Dad, why don't you just get a bag or something; put everything in it, and then stuff will always be ready to go." 
What can I say? My boy is a genius. His father, an idiot! 
I shopped around — looked at lots of range bags — before dropping coin on 5.11 Tactical's Range Ready Trainer Bag 50L.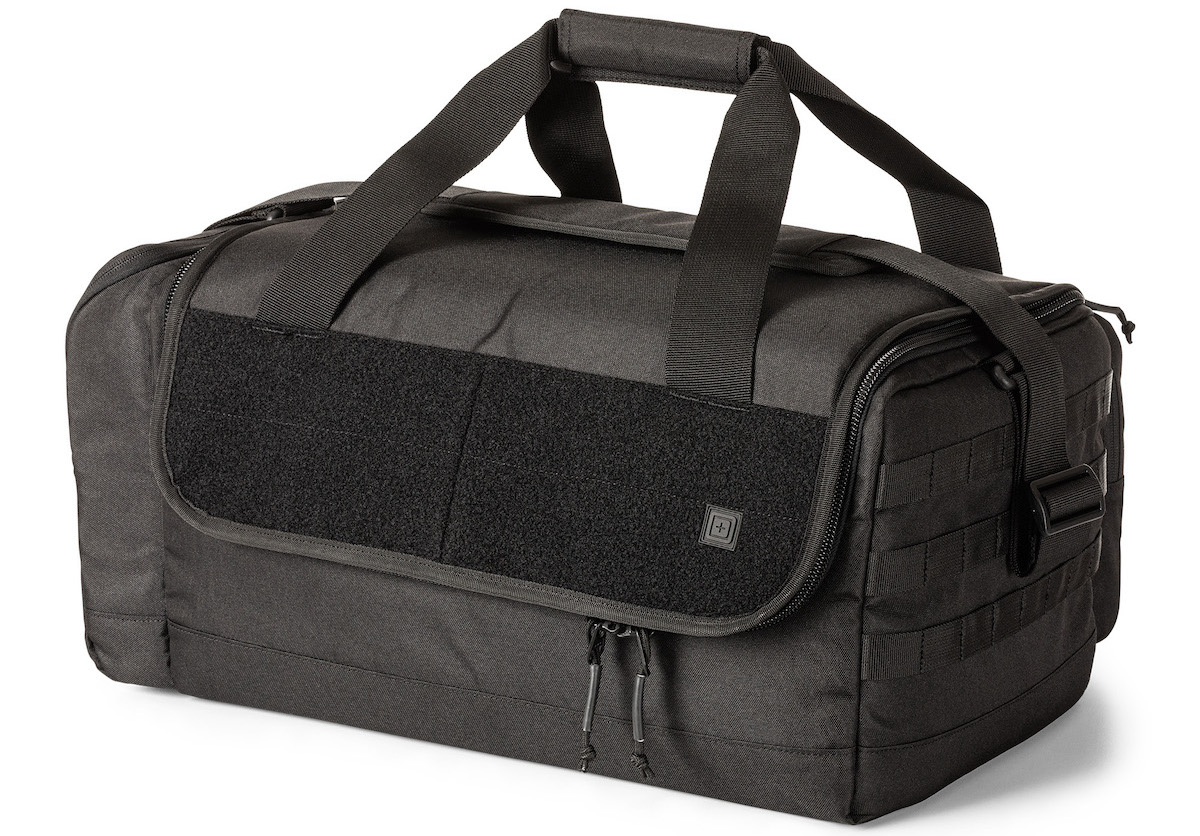 Here's why I went with it.
Of course, 5.11 Tactical has a stellar reputation for crafting durable, purposeful products that fill specific needs, but I was also drawn to the bag's roomy nature. Providing 3,051 cubic inches of space, this bad boy will hold everything and the kitchen sink, and when you have a family of five and everyone likes to shoot, you need lots of storage space. When it comes to space, I don't believe there is such a thing as overkill. 
Zipper access provides entry to the main compartment. The top flap is hassle-free and folds back and out of the way. The zippers are awesome, and 5.11 has added rubberized pull tabs on the elongated zipper straps to up functionality. The flap is covered with a strip of Velcro fastener, which makes adding patches, name badges, et cetara easy. Inside, you'll be pleased to see padded, removable dividers and numerous elastic bands. The dividers can be customized however you like. They are attached with Velcro. Another hat-tipper is the pair of sizable internal pockets woven into the front inside of the main bag.
I love the divider system. It's perfect for someone with terrible organization skills, and it allows me to store hearing protection, ammo, targets, shooting glasses, rangefinders, binoculars, and other necessary gear inside. If I know our range day will be a half or full day, I tote drinks, snacks, and store them in the bag as well. The Range Ready Trainer Bag 50L never seems to fill up. The amount of space is impressive and is one of my favorite features. 
Part of the main front storage area is the quick-access internal elastic magazine/accessory panel. This panel is a great feature, allowing me to store multiple handguns in the included slots and magazines in the elastic bands sewn into each panel slot. You can store firearms in other locations inside the bag, but I own multiple compact handguns like my .45 Smith & Wesson M&P M2.0, and these panels are ideal for such guns.
5.11 Tactical knows how expensive firearms and accessory items are. For this reason, the divider system is padded, and the entire bag boasts fully cushioned support with PE board base. The YKK zippers don't catch, pop, or snag; they are lockable, which is a nice feature.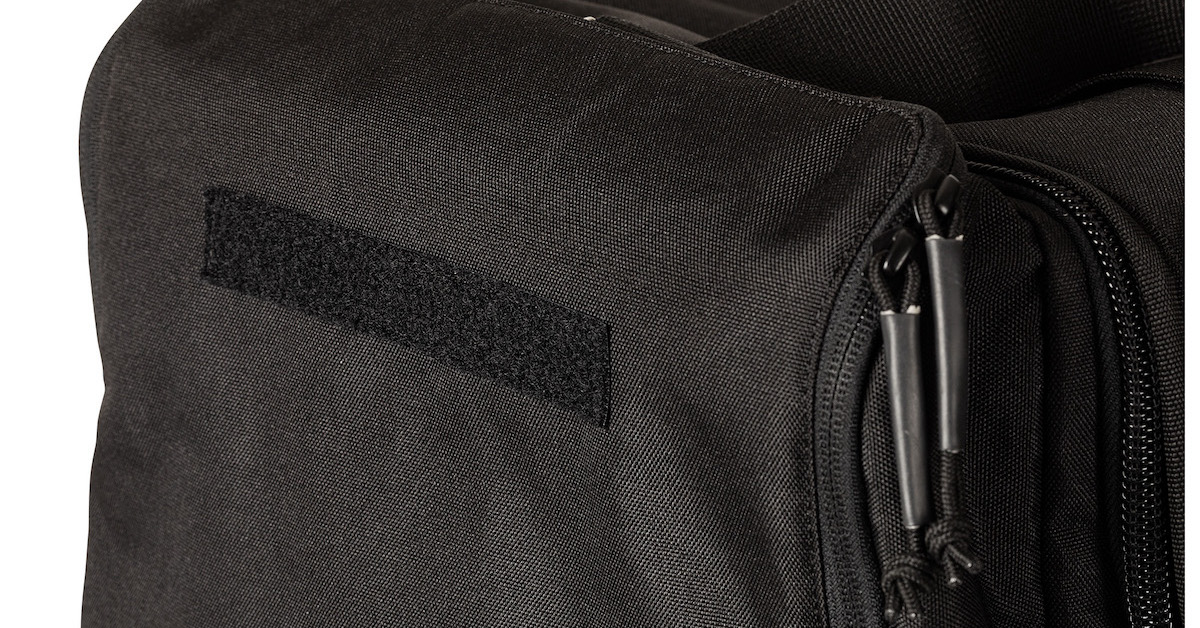 On the bag's backside, you'll find two sizeable zippered pouches. How you utilize these pouches is up to you, but I like them for extra ammo, and they make a solid location to store my zipper locks. The left side of the bag features a large pocket, and like the main bag compartment, after the pocket is unzipped, it falls flat. The flap contains a pair of pockets, and the inside pocket is fitted with four elastic bands. On the bag's right side, you'll find three rows of MOLLE straps, which make attaching other gear a breeze. 
A range bag worth its salt will be comfortable and highly durable. The Range Ready Trainer Bag 50L is both. The right carry handle is padded, and when that handle is joined with the Velcro left handle, the grip is comfortable and feels great in hand, even when the bag is loaded to the gills. A shoulder strap is included for extra support. 
As for the bag's durability, it delivers it in spades. Made from 600D Polyester, I've beaten this bag to death during my time with it. It has fallen from the back of my truck, and two weeks ago, my youngest thought it would be cool to drag it from one shooting bench to another across gravel. No issues. Though not waterproof, it is water-resistant. 
If you're in the market for a great range bag that's tough as nails and will let you haul anything and everything you need to the range, look no further than 5.11 Tactical's Range Ready Trainer Bag 50L.
5.11 Tactical Range Ready Trainer Specifications
Zippers: YKK lockable 
Dimensions: 10″x21″x14.5″
Weight: 1.95 kg
Total Capacity: 3,051 cubic in./50-liter