Chassis rifles are hot…now Rival Arms adds to their DIY inventory with an adjustable stock to fit your chassis build
by the Shoot On staff
AR-15s have had the distinction of being the leading DIY platform for nearly two decades. Their modularity and standardized components make it easy for the home gun builder to make their own or to put their own customed spin on America's favorite rifle.
But coming up fast behind the AR-15 are the "chassis" bolt rifles. Blending broad aftermarket availability of Remington 700-based barreled action components with a drop-in chassis that incorporates AR-15 hardware has helped make chassis rifles the next big thing in the firearm DIY segment.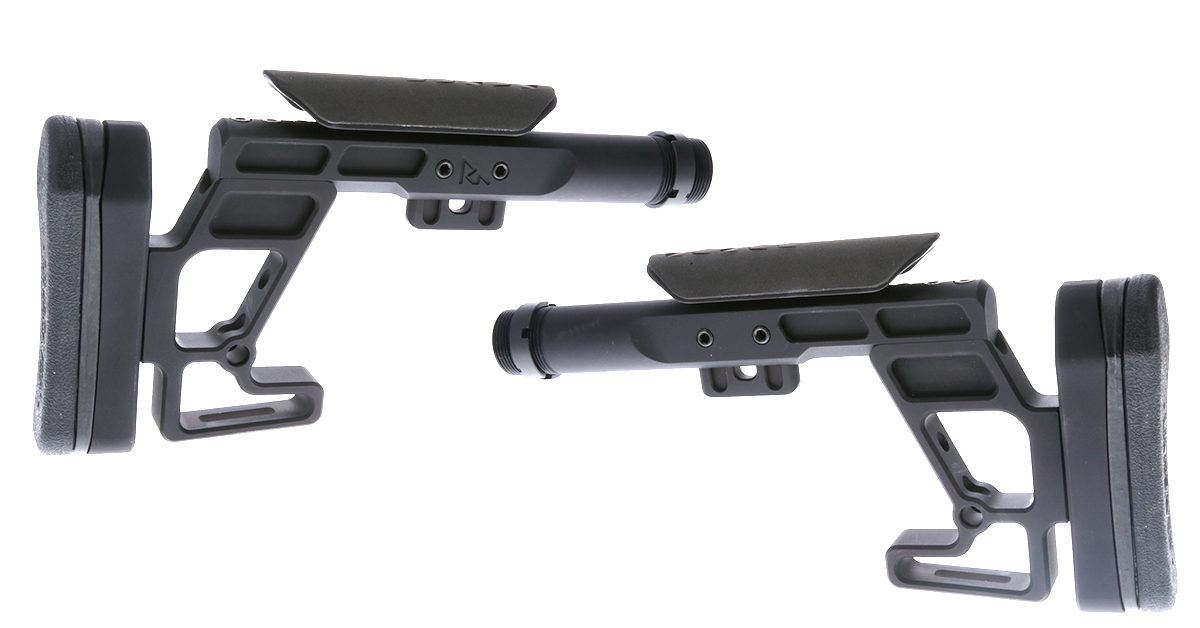 Last year, Rival Arms developed two chassis systems—one for the Remington 700 short action and one for the venerable Ruger 10/22. Now, the company is offering their own stock system that works not only with Rival Arms chassis but with any AR-15 buffer tube-style chassis system (it does not, however, work as a replacement for an AR-15 stock).
Called the ST-3X, this skeletonized stock is CNC-machined from billet aluminum and treated to a hard black anodized finish. We like the minimalist approach, but the real bonus is the adjustability. The buttpad can be moved vertically and canted for a custom fit to any shooter. Length-of-pull can also be tweaked between 10.25 and 11.75 inches. Of course, the cheek piece can also be raised or lowered to achieve a perfect cheek weld and eye alignment. Additional features include an M-LOK compatible slot for an optional rear monopod and there quick-detach sling mounts on both sides. MSRP for the ST-3X chassis stock by Rival Arms is $236.99.

Latest posts by Shoot On Staff
(see all)