Looking to show your mother that you really care this Mother's Day? We've got a few ideas to help you out.
by Taylor Woodruff
More and more moms are packing, and that's a good thing. Whether your mom has just entered the shooting and personal defense arena or is a long-time gun owner, there are always support items that can help her out on the range or for everyday carry.
Below are a handful of products that are currently available for purchase and that we think would make perfect Mother's Day gifts. That they all are under $100 is a bonus because, you know…you still need room in the budget for the essentials like dinner, a box of sweets, or the always welcome floral arrangement!
Alexo Athletica Carry Runners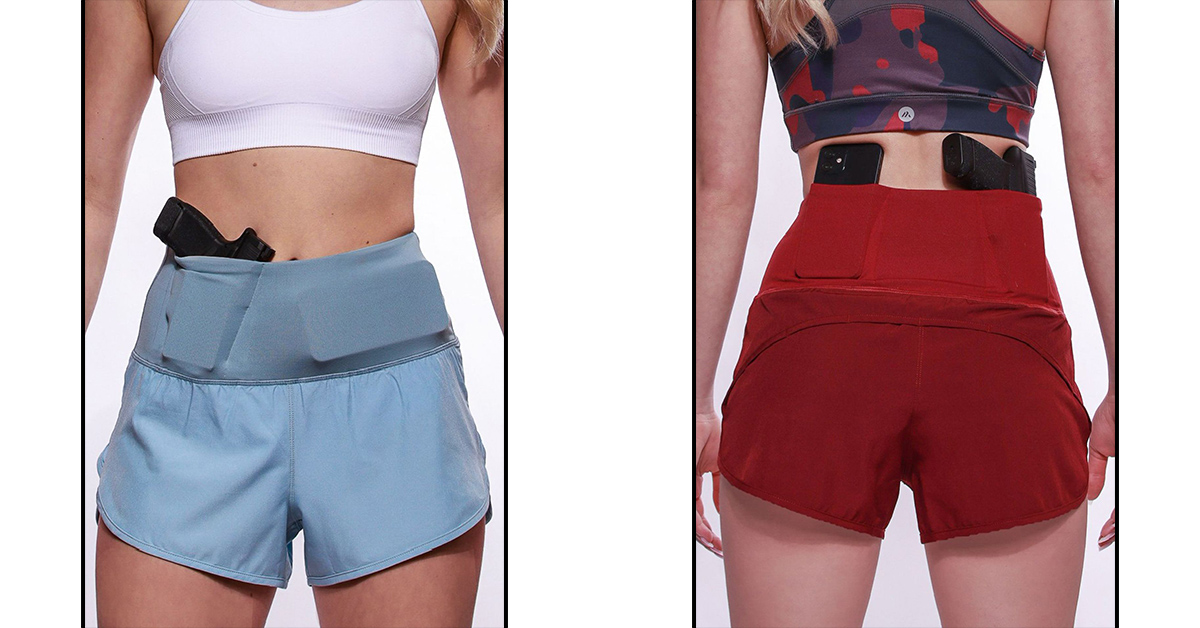 For the fitness-loving mom who wants to stay armed on the trail, the Alexo Athletica Carry Runners are a perfect fit. A waistband with reinforced carry pockets throughout holds a firearm as well as other essentials. The firearm is stored in the space with the thick elastic band closest to the skin. The fabric outer shell is 100% polyester and is available in seven different color options. MSRP: $72.00.
Bulldog Deluxe Range Bag with Shoulder Strap

Moms love to be organized, so what better way than with the Bulldog Deluxe Range Bag? This bag is constructed of heavy-duty nylon material with a water-resistant outer shell. Features include a large main compartment with a removable divider, outer pockets, and an adjustable shoulder strap for an additional carry option. Available in Muddy Girl camo finish. MSRP: $49.99.
UpLula Mag Loader
Here's a must-have item for every women's range bag. The UpLula magazine loader makes reloading simple and easy. The universal full size works for 9mm to .45ACP magazines, single and double stack, 1911s, and most .380s. Available in three color options. MSRP: $39.99.
Radians Ladies Range Eyewear
Designed specifically for ladies, the smaller frame of the Radians Ladies Range Eyewear puts comfort back in eye protection. Molded temple arms and an adjustable nose piece provide an ergonomic fit, and the lenses offer 99.9% UVA and UVB protection. MSRP: $15.09.
Lady Conceal Jessica Concealed Carry Purse
Carry in style with the Jessica purse from Lady Conceal. This faux leather purse is available in four color options. There are two main compartments in the interior, divided by a full zippered pocket. Two smaller slip pockets on the side allow for smaller necessities. An ambidextrous concealment compartment is designed for right- or left-handed users. Located in the back of the purse, the handgun compartment is secured with YKK locking zippers and includes four keys. Measurements for the compartment are 9W x 6H inches. The compartment is constructed of scratch-resistant nylon and can accommodate a small- or large-frame handgun. MSRP: $88.95.
Crossbreed Holsters Purse Defender Holster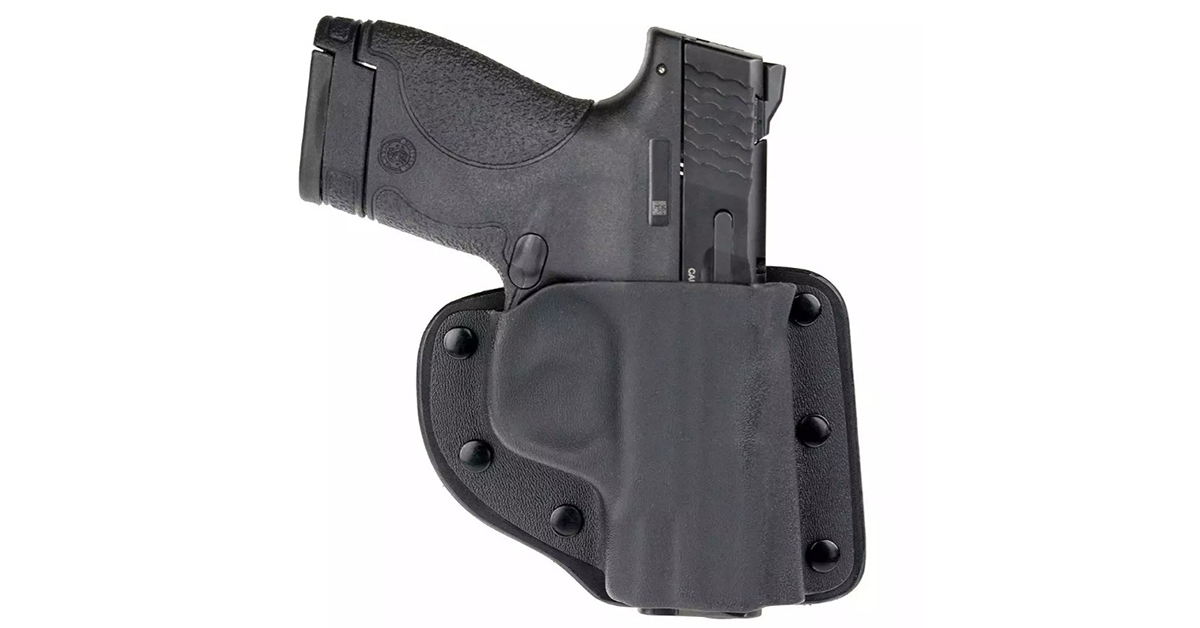 Designed to fit any purse or handbag, the Purse Defender by Crossbreed Holsters is backed with a Velcro brand fastener that can be used with modular mounts or in a Velcro-lined purse or handbag. Unsure if she will love it? Crossbreed Holsters offers a "Two Week, Try It Free Guarantee" as well as a Limited Lifetime Warranty. MSRP: $39.95.
Bear & Son 109 PL Slip Joint Folder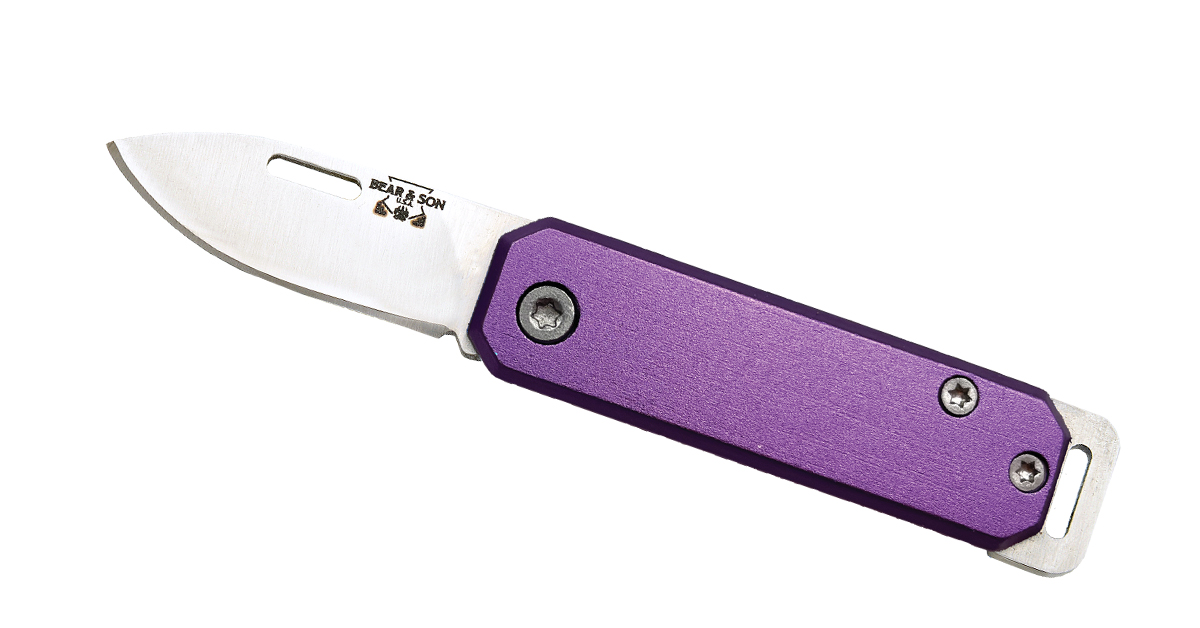 The Bear & Son 109PL Slip Joint is the perfect knife for pocket, purse, or keychain carry. The 1.5-inch blade is made from high carbon stainless steel. The overall length is 4.13 inches. Available in six colors. MSRP: $19.99.
Latest posts by Taylor Woodruff
(see all)