Comfortable, manageable, and TOUGH…the Spyderco Para 3 may reset your notion of what an everyday carry folder should be
by Dexter Ewing; photos by Marty Stanfield, Marty Stanfield Photography
The Para 3 folder has become one of the bestselling knives for Spyderco, and it is an EDC favorite among Spyderco fans as well as knife enthusiasts in general. The Para 3, short for Paramilitary 3, comes from a cherished lineage that dates to Spyderco's highly successful C36 Military model. The Military is a full-sized folder, around 9 inches overall, that is built to take on the toughest cutting chores you can dish out. It's a highly refined cutting tool that is very proficient at its job. The only drawback is its generous size, so Spyderco downsized it a bit and came out with the Paramilitary 2 (aka Para 2). But the Spyderco designers were not finished yet. A few years later, they introduced the Para 3 folder, which downsized the Para 2 into an EDC-friendly compact folder that is still built rugged for serious work.
The Para 3 has a blade length of 3 inches and an overall length of 7.3 inches. It is very pocket friendly. It also features Spyderco's own Compression Lock blade lock, which promotes ultra-smooth blade action along with a solid lockup, yet it is fairly easy to release and to close the blade one-handed. The Para 3 currently is offered in two variants, each differing with handle material and blade steel. The Para 3 base model features premium CPM S45VN stainless steel paired with a G-10 composite handle. There is also a lower-cost Para 3 Lightweight model, which features a CTS BD1N stainless steel blade and a molded FRN handle. If weight is a concern for you, the Para 3 Lightweight is around 2.4 ounces while the regular Para 3 is 3.4 ounces.
Spyderco has always been known for their refined handle ergonomics and optimized blade grinds, earning them a top spot amongst knife-savvy users who crave high performing blades. The handle shape of the Para 3 incorporates a choil (formed in part with the blade tang) so you can choke up for precise cuts. It also has an integral lower hand guard and a curved gripping section that seats the fingers nicely in place. There's also 4-way pocket clip positioning, with two sets of holes per handle side, allowing you to position the clip however you like for left-hand or right-hand carry in either blade tip up or blade tip down orientation.
Speaking of pocket clips, the Para 3 has a standard steel pocket clip. The Para 3 Lightweight models come with a wire clip that looks cool and is highly functional. The Para 3 Lightweight models are tip-up-carry only. The handle spines of both models are of an open construction, allowing you to use compressed air or water to flush out debris that gets caught between the handle slabs. It is attention to details such as these that have earned the Para 3 and Para 3 Lightweight models top billing as EDC working knives.
The clip point blade of the Para 3 sports a full, flat grind that gently tapers down the thickness of the blade to promote a smooth cutting action. The base model Para 3's S45VN stainless steel has the muscle to power through tough and extended cutting chores like a pro yet does not need sharpening too often. The Para 3 Lightweight's CTS-BD1N stainless steel blade is a high-performing blade steel as well but not anything like S45VN. For the price, though, this is an excellent tool. It allows Spyderco to use the best steel possible for the Lightweight and keep the price down to an affordable level.
Spyderco also has available a special variant of the Para 3 Lightweight that has CPM SPY27 stainless steel, which is a special formulation steel that is only available to Spyderco. Using a proprietary blend of alloys, they were able to come up with their own special steel that has toughness similar to CPM S45VN stainless steel — another popular high-end blade steel. Knives using this SPY27 steel are only offered with the cobalt blue handle material, hence the blue color of the SPY27 Para 3 Lightweight.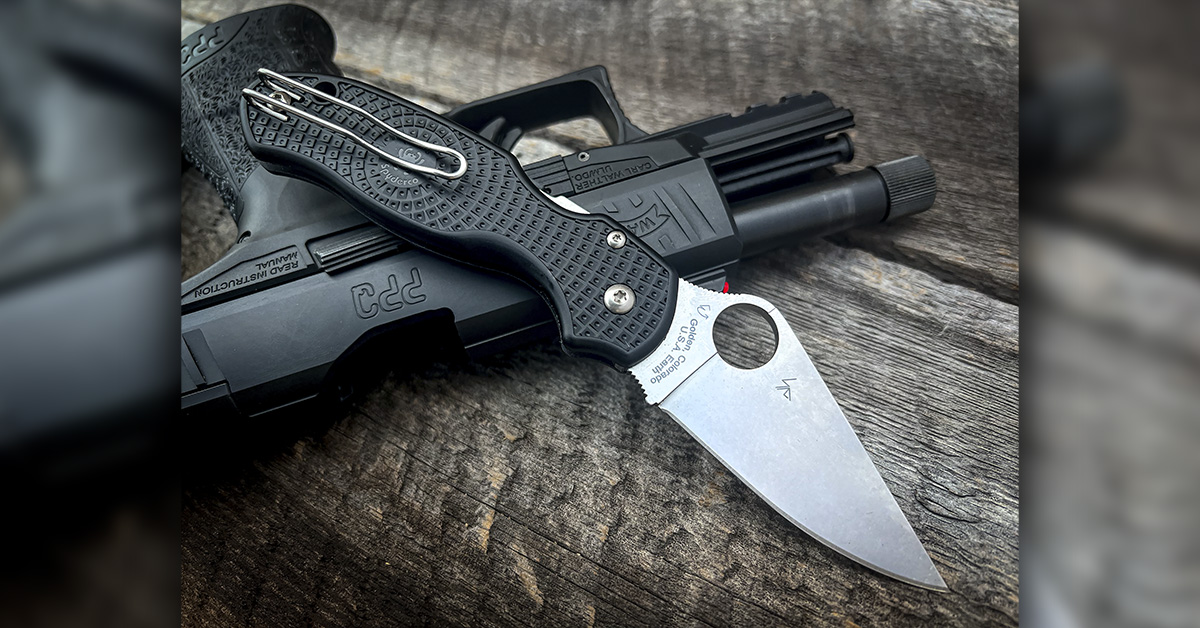 For maximum cutting performance, the Para 3, with its ergonomic handle, is the ticket. It's just a comfortable knife to use and a highly effective cutting tool. The full, flat grind of the blade allows it to sail through tough materials. As a longtime fan of the C36 Military model, I can say that this blade style is highly optimized for a working knife. It's just an efficient cutting blade design that has helped the Military, Para2, and Para 3 to become successful sellers amongst people who are looking for a good, solid, American-made folding knife. From thick-walled cardboard and hose to wire stripping, the Para 3 models handle it all.
There is a slight difference with the handles between the Para 3 and Para 3 Lightweight. The Lightweight has a handle with a contoured radius. The Para 3's G-10 handle edges are chamfered. What's the difference? The Para 3 Lightweight feels a bit more comfortable in-hand because of that radius. Don't get me wrong — the Para 3 handle is still comfortable and there is a slightly noticeable difference in how the handles feel in-hand.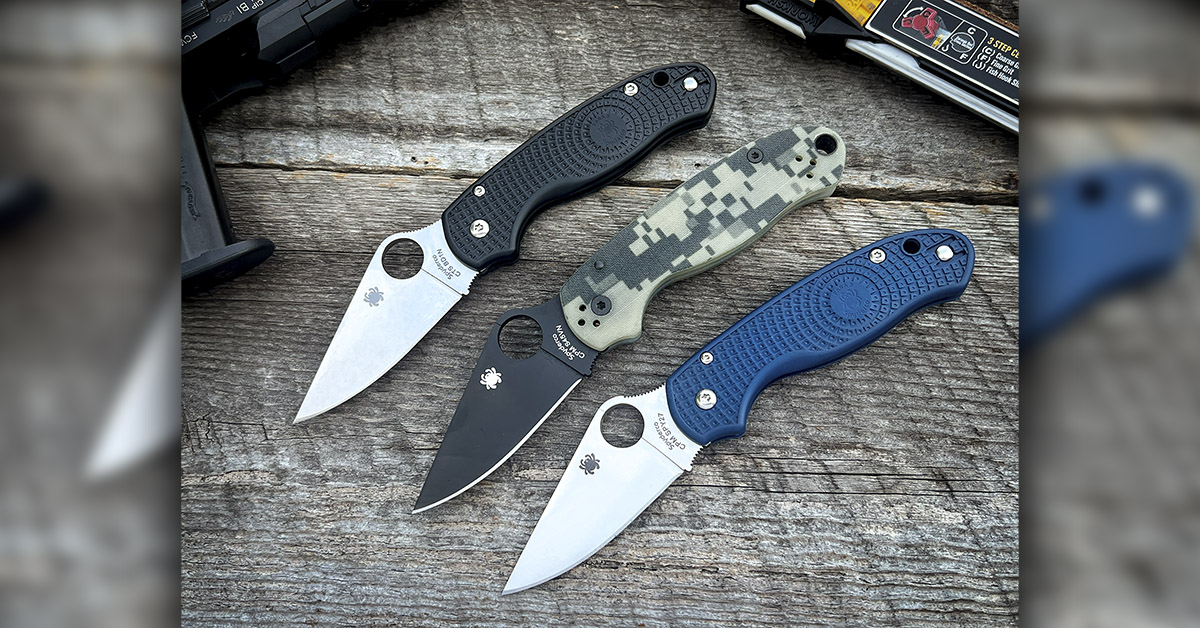 In short, the Para 3 and Para 3 Lightweight models are flat-out EDC champs as far as a lockblade folders go. They are highly functional and well-designed cutting tools that are comfortable to carry daily. And their compact nature won't raise any eyebrows when opened and used in public.