Fumbling with improper tools to install AR barrels and handguards can turn a pleasant day at the work bench into a nuclear incident. Now the fix is in…
by Rob Reaser
About a year ago, we were converting an A2 rifle to a National Match AR-15. This conversion required a new free-float handguard tube featuring a proprietary barrel nut and locking ring. The barrel nut installed with a standard armorer's wrench; however, the locking ring needed to secure the float tube called for a crow foot or spanner wrench. Living in a rural area, we spent half a day zipping here and there to locate a wrench that would get the job done.
No such luck. It took a special order and several days before we got the necessary wrench in hand and could finish the project.
Unfortunately, this is a familiar scenario for custom AR-15 builders, as companies who make handguard and barrel systems frequently design their products with proprietary nuts and locking rings. Some companies will supply the needed wrench to install their product; some do not. When you come up short in the tool department—especially when you are in the middle of a build and forgot to consider the need for a specialized wrench to install a barrel, a handguard, muzzle device, or some other component, the hiccup can be maddening.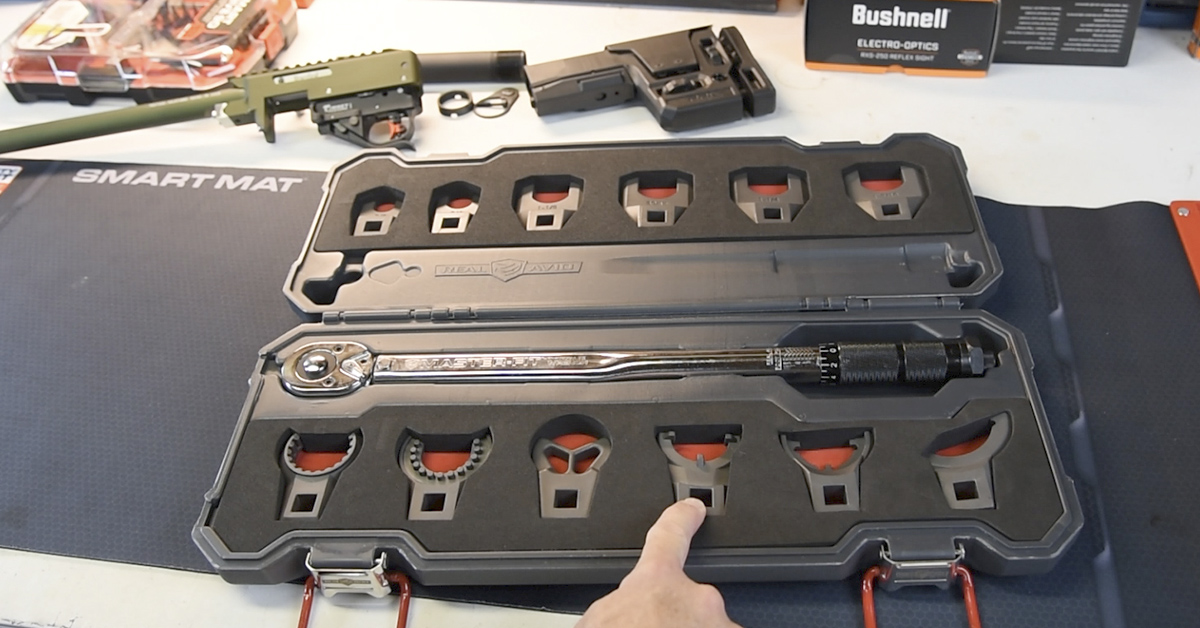 Recently, the folks at Real Avid came out with a new tool set that pretty much solves the AR-15 wrench problem. It's called the Master-Fit AR15 13-Piece Crowfoot Wrench Set, and it's a doosie. If you are a frequent builder or tinkerer of AR-15s, are a gunsmith, or are a retail shop that installs AR accessories for your customers, this is a kit you should consider adding to your tool stash.
The kit comes in a seriously stout and padded case with interior molding and die-cut foam to precisely fit each component. Also included is a ratcheting torque wrench that ranges from 10 to 150 ft/lbs—ample torque for any gun build.
The heart of the kit is the 12-piece wrench set, and it covers nearly every wrench need you may encounter in an AR build, whether you are using MILSPEC components or the slickest aftermarket goodies. These include barrel nuts, muzzle devices, and castle nuts. Made from titanium-coated stainless steel, the wrenches exhibit tight tolerances and deep seating potential to maximize tool-to-part engagement and minimize slip when torquing. The kit comes with the following wrenches that work with the 1/2-inch drive torque wrench:
Delta ring barrel nut wrench
Dual free-float barrel nut wrench (20-hole on one side, 3-hole on the other)
Dual castle nut wrench (extended on one side, standard on the other)
Thin castle nut wrench for AR pistol builds
2-inch spanner wrench
3-prong flash hider wrench
5/8-inch muzzle device/A2 buttstock extension tube wrench
3/4-inch muzzle device wrench
1 1/8-, 30mm, 1 1/4-, and 1 5/16-inch free-float barrel nut wrenches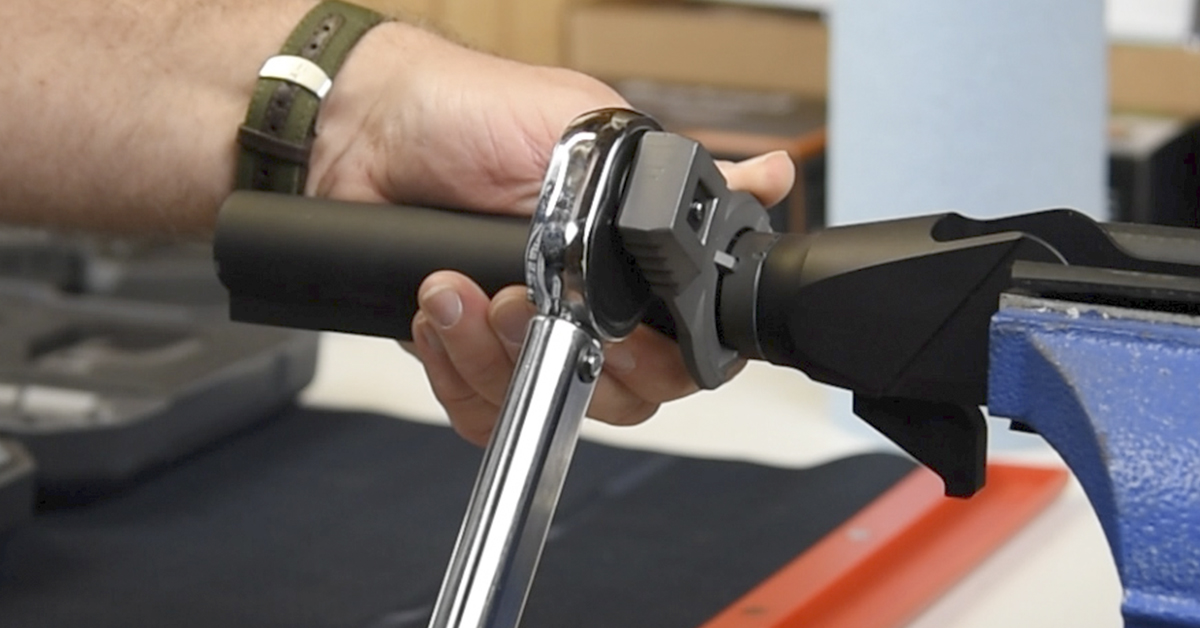 With an MSRP of $299.99, the Master-Fit AR15 13-Piece Crowfoot Wrench Set is certainly an investment, but one worth the cost if working on ARs is your passion or your bread-and-butter.