BONE-DRI™, inventor of award-winning moisture-absorbing gun cases, is proud to announce the introduction of the Range & Tool Bag. Engineered with advanced materials to wick moisture, the BONE-DRI Range & Tool Bag protects your handgun, ammunition, accessories, and tools from rust.
"This is an excellent companion for transporting your firearm, ammunition, suppressor, and accessories," said Romney Williams, CEO of BONE-DRI. "The Range & Tool Bag is a great way to protect your prized possessions no matter where you take them."
Whether you are headed to the gun range, hunting, fishing, camping, hiking or storing your handgun, ammo, or suppressor, the BONE-DRI Range & Tool Bag keeps your prized possessions safe, dry, and ready for use. It's also great for hand and power tools. Crafted from durable nylon and guaranteed for life, this bag is engineered withpatented Absorbits™ moisture-removal material to store and protect your firearms and gear from rust after exposure to moisture.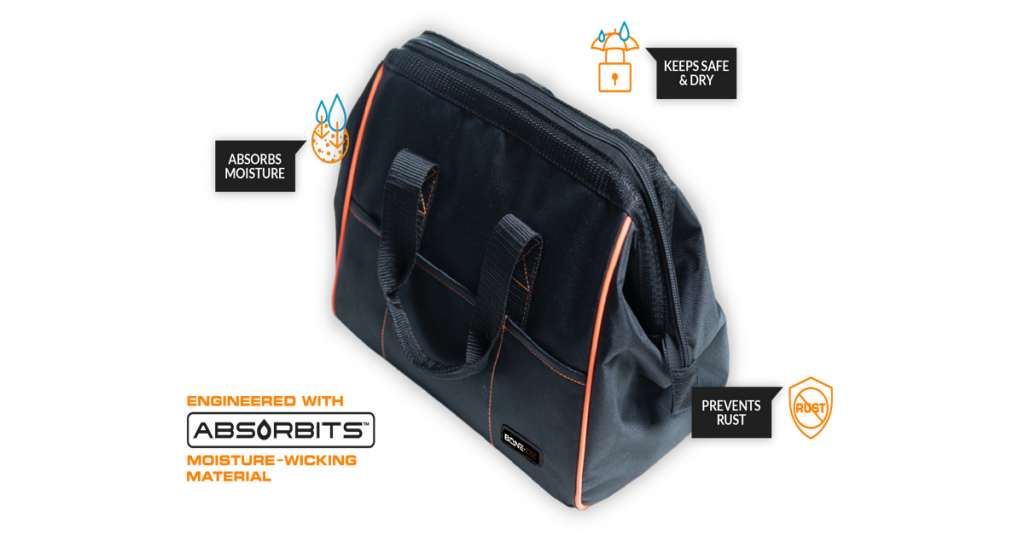 Features Include:
Prevents corrosion and rust – keeps your firearms, ammo, gear, and tools dry and ready to use
Makes cleaning easier – patented Absorbits™ material pulls moisture from the inner mechanisms of your hardgoods
Ensures readiness of your gear – suppressors, ammo, and optics (keeps them fog-free)
Reliable storage and transport bag – ideal for carrying and storing your gear, whether you are headed to the gun range, job site, hunting, fishing, boating, camping or hiking
Dimensions: 13" x 10" x 9"
Weight: 2.6 lbs.
Backed by a lifetime warranty – love it or return it
MSRP: $57.99
BONE-DRI's current product line includes: Dual Rifle Case, Big Shuug Shotgun Sleeve, Shotgun & Rifle Case, Handgun 2.0 Case, Gun & Ammo Bag, Range & Tool Bag, and Small Electronics Rescue Pouch. Additional innovative products will be launched throughout the year.
To check out the Range & Tool Bag or to learn more about all of BONE-DRI's innovative moisture-absorbing products, please visit www.BONE-DRI.com.

Latest posts by Shoot On Staff
(see all)