Avient is a big deal in the outdoor industry. While they tend to fly under the radar, many outdoor products wouldn't be as safe, durable, or eco-friendly without this material-science winner that provides solutions to their customers' toughest challenges.
by Jace Basuerman
When you visit Avient's website, you see the phrase, Challenge Accepted.
Why?
Avient, at its core, strives to help manufacturers meet their material science problems head-on. From halogen-free, flame-retardant TPE grades made with sustainable raw materials to Dope-Dyeing fiber colorants to ballistic armor solutions made with Dyneema®, Avient's ability to exceed expectations is second to none.
A quick click on the Products tab on Avient's website reveals an extensive list that includes Screen Printing Inks, Advanced Composites, Engineered Polymer Formulations, Printing and Marking Inks, Polymer Additives, Thermoplastic Elastomers, Engineered Fiber Solutions, and the list goes on and on. If a company has a material need, Avient can oblige.
A global specialty material provider with solutions to become better, greener, and more robust, Avient is an international company with nearly 10,000 employees spread across 125 facilities in 35 countries.
Recently, Avient made a splash by acquiring DSM Protective Materials (Dyneema). Dyneema®, the world's strongest fiber™, is known by Shoot-On readers for its use in protective armor.
Dyneema® ensures maximum strength in a lighter, more comfortable solution for ballistic armor applications without sacrificing performance or protection..
From soft armor and hard armor to helmets and frag knits, Dyneema® is ideal for a broad range of ballistic armor solutions.
Like body armor, Avient is a big player in the outdoor space. Throngs of outdoor product manufacturers — from Sig Sauer to HIVIZ to Taurus — utilize Avient's expertise.
Enter EZR Sport®. An American company, EZR produces some of the finest custom-fit gun grip sleeves ever made. A shooter may love a particular gun but not be in love with its grip. This is where the EZR Gauntlet System comes in. These grips are designed not to move like silicone or rubber grips and don't leave a nasty, sticky residue on the grip section of a firearm. They also don't slide around on the grip or feel like bulky rubber. Instead, they feel like part of the handgun, promoting fit and better feel for the shooter.
Recently, EZR went to work on a flexible foam grip that could resist the harmful effects of gun oil and diethyltoluamide (DEET), which is the most common ingredient in insect repellents. Many shooters do a lot of their shooting when the sun shines and outdoor conditions are favorable. As enjoyable as sun-soaked days are, those days bring out the bugs. DEET will break down many standard grips. And, of course, savvy handgun owners keep their EDC handgun and all their firearms squeaky clean. EZR wanted a custom grip that didn't have to be removed every time the handgun needed a bath.
That was a problem EZR wanted to remedy, so they brought in the problem solver. After reaching out to Avient's Specialty Coatings group, a discussion was had to brainstorm solutions.
EZR Sport wanted an eco-conscious foam pistol grip that wouldn't break down over time with exposure to sunlight, DEET, gun oil, etc. And EZR wanted that grip to provide enhanced firearm control, comfort, and to give the shooter a pleasurable, custom shooting experience.
EZR also required a durable, non-slip grip with a tactical feel that ensured easier handling and improved firearm retention when the firearm was in a holster.
The solution? CORE™ Non-Phthalate Plastisols. This plastisol material offers exceptional strength and flexibility while being phthalate-free. Phthalates are a group of chemicals used to make countless plastics more durable, but they can impact your natural hormones and lead to serious health issues. They are also harmful to the environment.
Think back to the beginning of this article. I penned that Avient wants to meet and exceed customer expectations and become better, greener, and more robust. Avient goes above and beyond.
CORE Non-Phthalate Plastisols also achieve maximum grip properties and improve touch and feel while resisting DEET and oils. Plus, the material is bio-compatible.
The result is a unique foam-cell structure that slides onto the pistol's grip like a glove and promises excellent shock absorption with a cushioning effect that promotes exact and repeatable hand placement. And, of course, these grips can withstand environmental elements and day-to-day abuse. The original appearance of the grip is maintained, and, as EZR wanted, the grip creates a stable and comfortable shooting experience. Most importantly, these grips boost a shooter's overall accuracy potential.
In true Avient fashion, Avient didn't stop with the grip. Avient wanted to help EZR better meet its material needs by changing how CORE plastisols were delivered. Traditionally, CORE plastisols came in 55-gallon drums. These drums feature an awkward build, take up storage space, and are prone to leaking.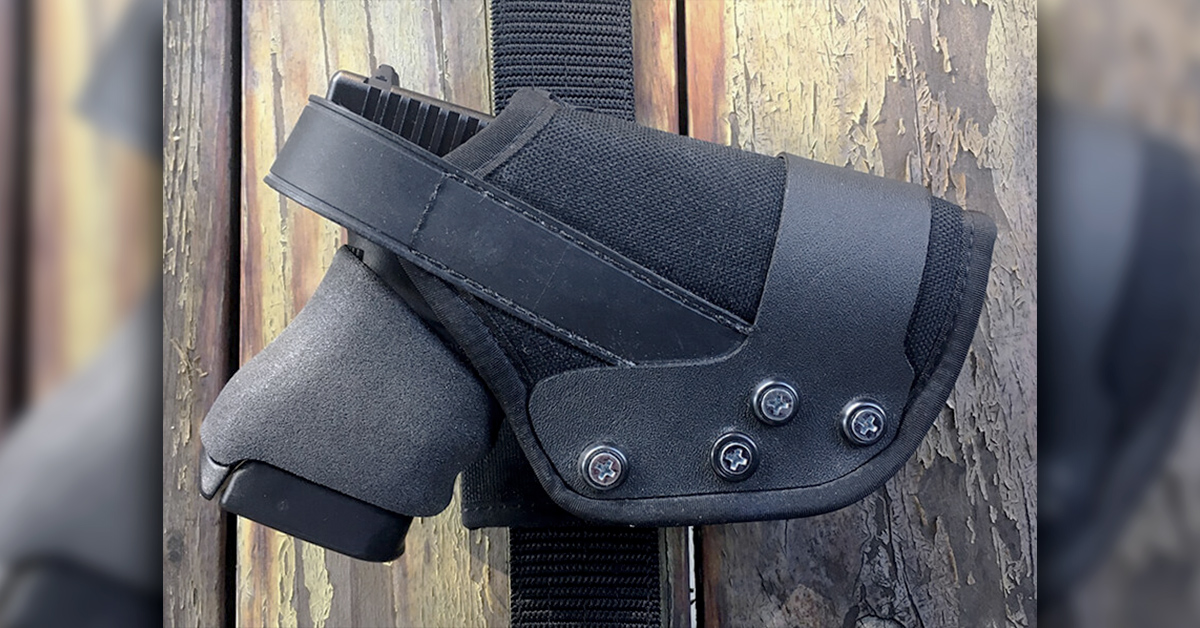 Today, CORE products arrive in collapsible, reusable totes. Each tote holds a low-impact, disposable bladder that contains five 55-gallon drums worth of material. Another Avient win, the bladder helps reduce liquid residue concerns. Once empty, EZR stacks the totes and Avient collects them for future deliveries.
"Avient's plastisol formulation has proven to be the perfect match for our stringent material performance criteria, enabling EZR to thrive," said Bob Atkinson, President of EZR. "The continuous assistance from their experts has been instrumental in ensuring our ongoing progress and achievement."
A solution-minded company ready to meet material needs head-on.