Is this the season you reach for maximum knock-down power?
by Brad Fenson
Hold your hand up and repeat after me: "I am a turkeyholic with a major hunting addiction."
For turkey hunters, the addiction is real. Still, we continue to immerse ourselves in a pastime that consumes, and sometimes controls, our brain.
You either have it or you don't—spring is a time when gobbling, strutting, drumming, and spurring devour every thought, mind, and plan. It starts innocently enough, but every encounter with a cagey old tom is like witchcraft pulling you away from regular life and duty. For most of us, it provides an escape from reality, like the effects of any other drug. Addiction is a problem that should not be taken lightly; however, if you need something to escape the day-to-day doldrums, make it something in the outdoors that provides health benefits.
Just the thought of hunting spring turkey creates butterflies in my stomach. The visual displays, auditory reactions and responses, along with close encounters, make turkeys the best way to shake off Old Man Winter.
Along with the highs of hunting a challenging bird come the lows. Anyone who has hunted turkeys any length of time has met the iron-clad enemy. The bird that can take a beating and keep on keeping on. Over the years, I have witnessed turkeys knocked to the ground, only to get up and run or fly away, never to be seen again. The birds you see again are even more intelligent, suspicious, and educated than on the previous encounter.
The first eastern turkey I harvested was in Missouri. After being humbled for three days in a row, I finally found myself staring at one of the biggest birds I had ever seen. The long, hooked spurs were noticeable at a distance. Steady rain made the woods quiet and unassuming, which may have been the turning point for success. The old bird had flown down from his roost to join hens already on the ground, and as he strutted through the fallow field, his feet grew with every step. We called once to see the response and then played hard to get. We knew from previous mornings that a conversation would only send the bird in the opposite direction.
Trying to keep my position on the muddy creek bank, I peered through the dry grass to watch the gobbler strut and put on a show for his ladies. The bird finally closed the distance but was at the outer limits of my acceptable range. I took a deep breath, leveled the shotgun bead on the base of the bird's neck, and slowly tightened up on the trigger. The recoil momentarily knocked me off balance, disorientating my focus. Seconds later, I could see the thrashing wings of a bird that had been punched in the head. I wasted no time running to secure the bird and ensure it did not find new life to escape.
Most of the turkeys I have shot do a death flap—often described as the last nerve impulses of the bird's will to escape, even after death. I was taught early never to trust that the bird was dead and to get to it as quickly as possible and secure it. I also found out early not to grab them by the legs, as their bodies remember how to use their spurs even after their brains stop working. Having beat-up wrists and hands is not unusual for a turkey aficionado with real-life experience.
I have been fortunate to harvest many eastern, Rio Grande, Merriam's, and even Osceola subspecies and hope someday to chase a Gould and maybe even an ocellated. It doesn't matter where you hunt or what turkey subspecies you pursue, they are all tougher than nails and can ruin your day quicker than the 24-hour flu.
The turkey's toughness has led to the development of super magnum shotshells that can knock your fillings loose and send you to the dentist instead of the taxidermist. My perceptions, though, were drastically altered last fall when I got a sneak peek at the new Fiocchi TSS Golden Turkey load.
There has been a bit of a craze around hunting turkeys with sub-gauge shotguns, but I had not jumped on the bandwagon. Turkeys have always been hard enough to kill with a 12-gauge shotgun, so why would anyone want to challenge themselves with a 20-gauge or .410 bore?
I am always up for learning, but I felt under gunned when I dropped the diminutive 3-inch .410 shotshell into the break-action shotgun. Having a TRUGLO sight did make it easy to deliver the extra-tight pattern to the same spot every shot, but it still wasn't computing in my head.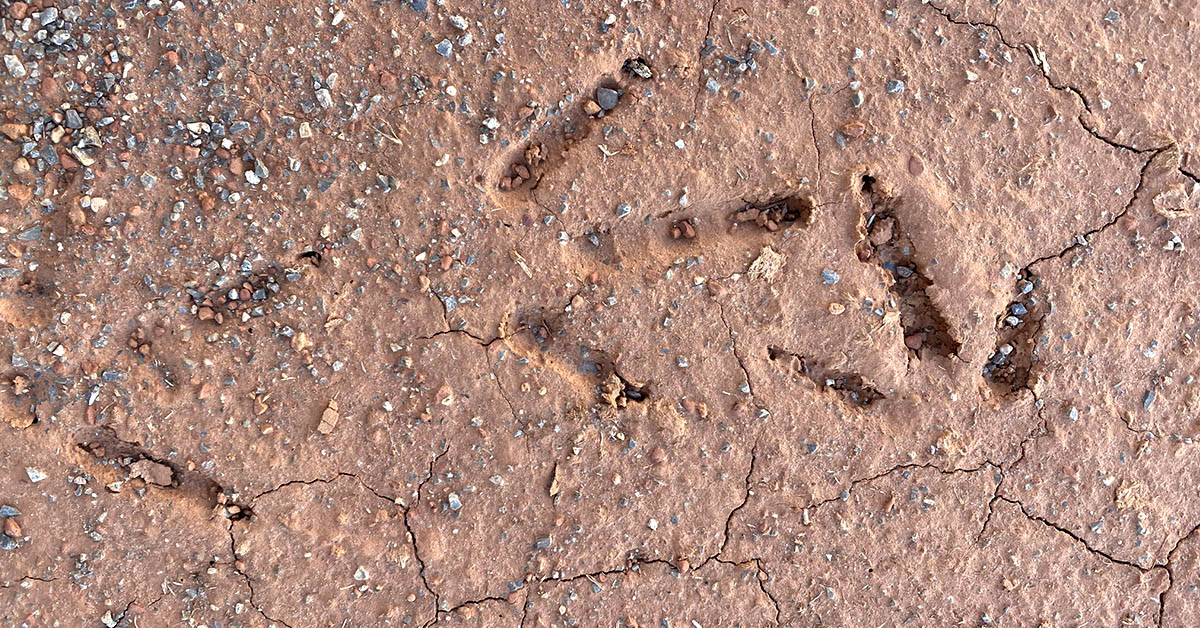 We had watched turkeys moving to and from feeding areas and set up to take advantage of our scouting and knowledge. Tucked into the treeline, I used my ALPS Impulse pack to break up my outline. The square-bottomed pack sits flat on the ground, which offers several advantages. The birds did work to my location, but some got nervous and started to run. The last bird in the group sported a long beard and was late getting the memo from the others. A slight hesitation found his head and neck covered with a red dot before the Rossi Tuffy .410 unleashed a pattern of destruction.
I forgot to jump up and run to the bird to ensure it did not escape. Why? The bird never moved a muscle or even twitched a feather after being peppered with a load of TSS. Small but mighty is the only way to describe the shotgun and shotshell combination.
Fiocchi Golden Turkey TSS
Tungsten is used to make a shot that eliminates the need for 3 ½-inch shotshells and instantly knocks the wiggle out of a bird. Forget everything you know about the perfect turkey load, as TSS is a new way of thinking. Small shot sizes deliver devastating patterns with deep penetration, and greater range than most hunters are comfortable or capable of shooting.
For 2022, Fiocchi introduced 12- and 20-gauge 3-inch loads with five rounds to a box. The 12-gauge is available with #7 or #9 shot sizes. The .410 is available in 3-inch loads of #9 shot.
Most of us are trained to think dove hunting or clay pigeons with small pellets. Still, with premium tungsten weighing 18g/cc, the small pellets have incredible kinetic energy and penetration. The harvested bird was riddled with pellet holes penetrating the head, delivering astonishing knockdown power.
Addictions are expensive, and most of us keep turkey hunting for the experience and to find success. Buying ammunition that increases range, effectiveness, and unimaginable killing power is the best way to increase that success and feed your addiction. The cost of a single shotshell is nothing compared to the homework, dedication, travel, clothing, equipment, and licenses we spend our hard-earned cash on.
TRUGLO IGNITE Mini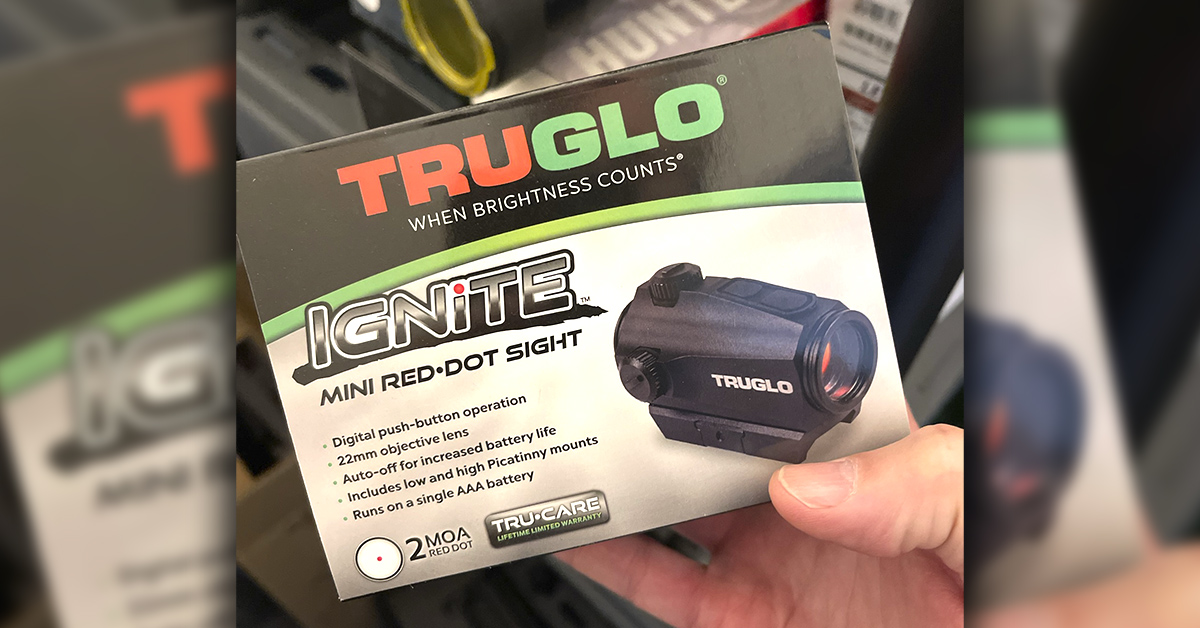 Using a red dot sight on a shotgun to hunt turkey is a game-changer. The TRUGLO IGNITE Mini 2-MOA red dot sight allows for precise aiming even with an extra-full choke in a .410 bore shotgun. A little range work will ensure your pattern is on target every time you pull the trigger. The only excuse for missing is the hunter. The compact sight sports a 2mm multi-coated objective lens controlled with digital push-button brightness controls with ten settings. The sight includes Weaver rail mounts for low or high Picatinny attachment. A wide field-of-view, windage and elevation adjustment, and unlimited eye relief are benefits in any light conditions. The unit runs on a 1.5V AAA battery, and the sight has an auto-off feature. Nitrogen gas-filled and rubber lens covers make the sight ready to go when turkeys are gobbling.
ALPS Dash Blind
If you are a hunter who likes to take the game to the turkeys, you will love the new Dash Panel Blind from ALPS OutdoorZ. The hybrid system combines the features of traditional pop-up blinds with high-mobility and lightweight panel blinds. Three-panel construction offers hands-free, ground-level concealment for one to two hunters. Designed for turkey hunting, the blind's silent windows are suitable for rifles, shotguns, vertical bows, and crossbows, making this blind versatile for any hunt. The Dash Panel Blind weighs 5 lbs. 8 oz. with a 54-inch height and adjustable open dimension of 40 to 80 inches. It comes with attached ground stakes and an interior mesh pocket in Mossy Oak Obsession camo.