If you think Fiocchi only makes world-class competition shotshells, it's time you check out their precision big-game, upland, and waterfowl lines of high-performance cartridges
by Brad Fenson
Most ammunition companies have several lines of products to meet the needs of a wide range of shooters and hunters. A good example is Federal Ammunition, which has the Power-Shok line, considered a value-driven product for everyday shooting and hunting. All Power-Shok ammo is packaged in a blue box. The highest quality ammunition and components are released under the Federal Premium banner. They include Black Cloud, Trophy Copper, Bismuth, and TSS on the shotgun side and extend into centerfire and even defense.
Most ammunition manufacturers have different product lines to compete in the value-based market and at the top end or superior class of ammunition. The premium line is the best product available in any category. All the components have been engineered for superior performance without compromise. Understanding how companies brand and market products is essential to understanding what you buy and use in the field to have an advantage.
Fiocchi is an Italian-based company but has two production facilities in the USA—one in Ozark, MO, and the newest in Little Rock, AR. Keeping with tradition, the American-made ammunition manufacturer prides itself on heritage, innovation, and performance. Fiocchi USA has spent considerable time branding its best shotgun ammunition under the Golden Line; however, there is much more to Fiocchi than shotshells.
The Golden shotshell products are the best in the category and use clean-burning powders to produce superior energy. The company also strives for ongoing innovation. A good example is the company's "green" primers, which are lead-free yet still deliver a hot, reliable ignition. Nickel-plated lead improves patterns and knockdown power and provides corrosion protection. Controlled energy ensures reliable cycling. Italian-made hulls and components are still used, but all assembly is in the United States.
Hunters and shooters will notice Fiocchi shotshells on more store shelves with two production facilities in North America. Knowing the Golden products are the best in category makes it easier to decide what to purchase. If you haven't tried Fiocchi shotshells in recent years, it is time to pick up a box and chase some fowl.
Upland: Fiocchi Golden Pheasant
Fiocchi Golden Pheasant offers hard-hitting pellets delivered on target with consistent patterns. This shot patterns well with various upland bird chokes, from close flushing roosters to wary prairie chickens that flush long range. The nickel-plated lead shot provides knockdown power on long-range birds, and innovative wads deliver patterns for making the most of every flush. Pattern a box of Golden Pheasant and compare it to other brands you are used to shooting. At 1,350 fps, Golden Pheasant provides an advantage on fast-flying upland birds.
Waterfowl 1: Fiocchi Golden Waterfowl
Fiocchi also produces a complete line of superior-patterning steel shot in the Golden Waterfowl line. Hunters get the formula for performance and reliability by combining plated steel pellets, heavy-duty wads, sealed crimp, clean, consistent powders, and reliable primers. Fiocchi Golden Waterfowl comes in 12-gauge, 3-inch shotshells, 1 1/4-oz. of shot with an option of T, BBB, BB,1, 2, 3, and 4 pellet sizes. Golden Waterfowl covers all ducks and geese encountered in North America with a full line of shot sizes. Fiocchi seals the crimp on each shotshell to ensure they are waterproof. This is a premium line, shooting 1,350 fps muzzle velocity.
Waterfowl 2: Fiocchi Golden Goose 
Fiocchi knows that hunters pursuing bigger geese need more knockdown power. The company offers a complete line of exceptional-patterning steel shot hunting loads under the Golden Goose line. Golden Goose shotshells are constructed with plated steel pellets, heavy-duty wads, sealed crimp, no-fail primers, and carefully selected clean-burning powders. Golden Goose is available in 3 1/2-inch 12-gauge shotshells with 1 5/8-oz. of shot in T, BBB, BB,1, and 2 shot sizes, leaving the muzzle at 1,430 fps. The crimps on these shotshells are sealed for protection against extreme weather conditions.
Fiocchi Field Dynamics
Just like Federal offers a blue box line of ammunition, Fiocchi has its Field Dynamics ammunition, ranging from .22 LR to the most popular centerfire rifle cartridges. The Field Dynamics products are considered the workhorse of the Fiocchi hunting cartridge lineup.
Field Dynamics centerfire rifle ammunition offers top-grade components that include the highest quality brass cases, lead-free primers, predictable powders, and precision-made bullets. This entire line, except for the .45-70 offering, uses a Hornady InterLock or V-max bullet. The Field Dynamics specialty cartridges are at a price point that the average sportsperson can afford. If you haven't discovered the Field Dynamics line, check out the variety from the high-fragmentation V-Max bullets for long-range varmint hunting to hard-hitting pointed soft points for all big-game animals. If you like big, historic cartridges, check out the hollow-point flat nose for the .45-70 Gov. and two new .30-30 offerings under Field Dynamics with 150- or 170-grain bullets. In short, Fiocchi's Field Dynamics offers a dependable cartridge for every hunting application.
Also, check out the Field Dynamics shotshells. The Fiocchi Field Dynamics Upland Game loads deliver reliable cycling and exceptional downrange performance traveling at 1,330 fps. This extensive line provides plenty of options to ensure you have the right shotshell for any upland game bird conditions. There are also Dove & Quail loads and Buck & Slug to round out the offerings.
Big Game: Fiocchi Hyperformance Hunt
A quality rifle needs to be fed premium ammunition to maximize its accuracy potential. Fiocchi Hyperformance Hunt delivers the anticipated results at both short- and long-range distances. The selection of high coefficient, flat-trajectory bullets are critical components engineered for controlled expansion and maximum weight retention across a broad range of velocities. This consistency provides hunters the assurance of terminal performance on any big game animal. Hyperformance Hunt is available in most popular calibers.
Bullet choices are what Fiocchi refers to as 'ingredient technology' with the Hyperformance line. All projectiles either come from Hornady, Sierra, or Swift. In short, this line uses the best the industry has to offer paired with high-quality brass, primers, powder, and loading processes.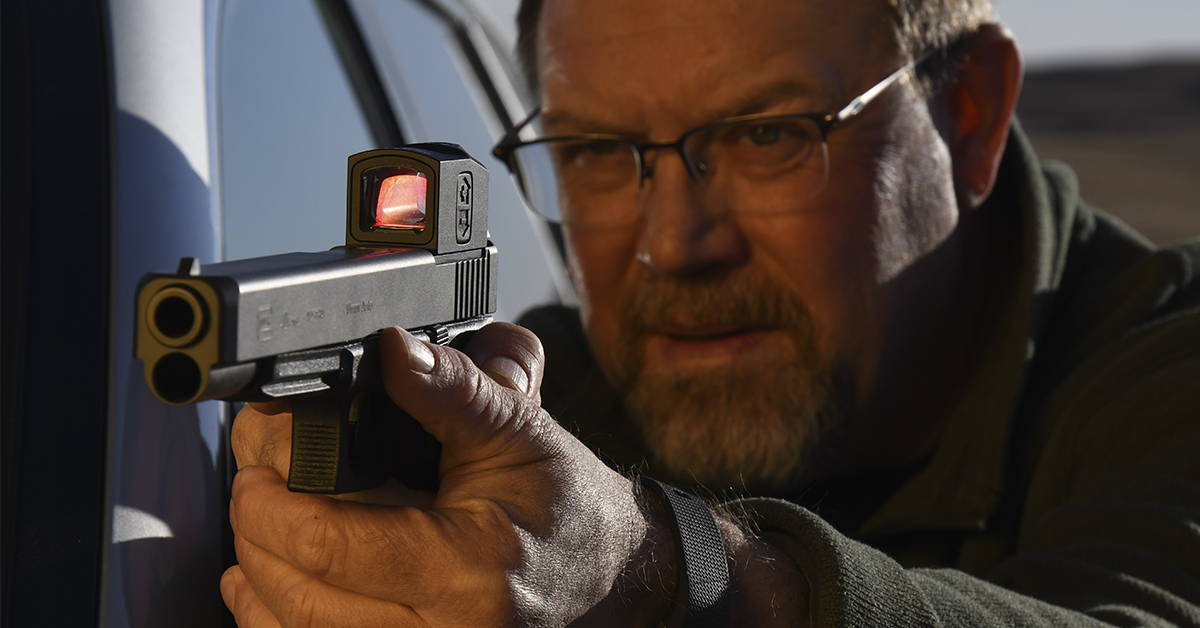 Fiocchi may be best known for shotshells, but the company has a full assortment of ammunition covering all firearm platforms and hunting applications. Shotshells and high-performance big game loads are the most popular; however, Fiocchi also makes a full line of products for competition, defense, and training.
No matter what shooting disciplines you enjoy, you can find what you're looking for at fiocchiusa.com.