When on-body-carry isn't possible or practical, the new Ghost 30 pack from ALPS OutdoorZ is the answer
by Rob Reaser
We've all been there—the desire to carry your defensive firearm just didn't jive with the situation or clothing requirements. We don't want to be unarmed, but the discreteness that is sometimes required often doesn't work with OWB or IWB holsters or with the firearm we prefer to have handy.
Recognizing this dilemma, the folks at ALPS OutdoorZ developed a system that delivers the ultimate in discrete carry and, in fact, extends the carry option to your occupational and recreational needs. It's called the Ghost 30.
Daypacks have become must-haves for many of us, effectively replacing the traditional briefcase for work and serving as the take-all support for going to the gym, hiking, or wherever we need to take our work and recreational essentials. For those who lean towards critical planning, a daypack is also your bug-out or "get home" bag containing everything you need for those "it's time to go NOW!" emergencies.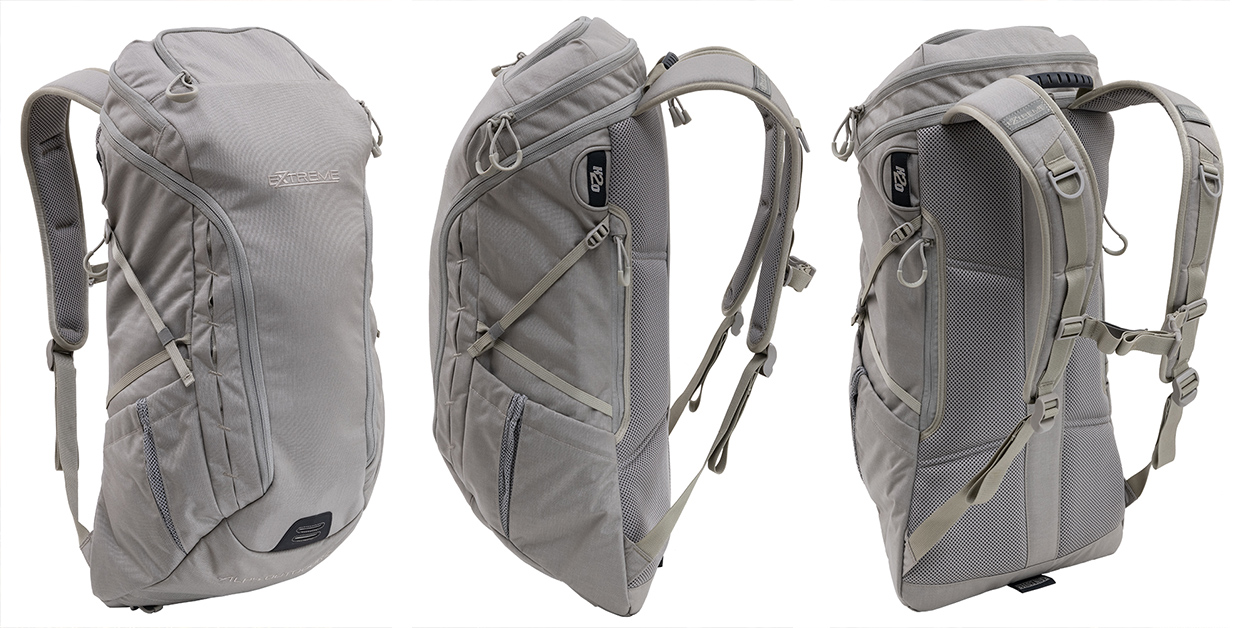 With a 30L capacity and a sleek profile that incorporates many storage options, the Ghost 30 is well-designed for multiple applications and uses. The trim shape is "urban compatible" in as much as looks go, so it doesn't stand out or scream "tactical"—which is, of course, what discrete is all about.
The Ghost 30 is designed around a dual-zippered compartment behind the pack's padded back panel. The compartment is lined with a loop fabric that secures hook-and-loop material, making it compatible with holster systems such as Crossbreed's Pac Mat-style holsters.
The concealed carry pocket is ambidextrous, with a zipper on either side so you can place your handgun and mag pouch wherever it is most convenient for you to access.
There is ample room inside the pocket to position your hardware, but the zippered opening doesn't extend the full vertical length of the pocket. It works well for accessing a compact pistol, such as this Taurus G3c and mag, but should you wish to carry a full-size handgun, you'll need to experiment a bit with placement to ensure optimal access and draw.
One thing is for sure…the loop panel is STICKY when mated with hook material. Once you position your holster and mag pouch where you want them, they won't be going anywhere.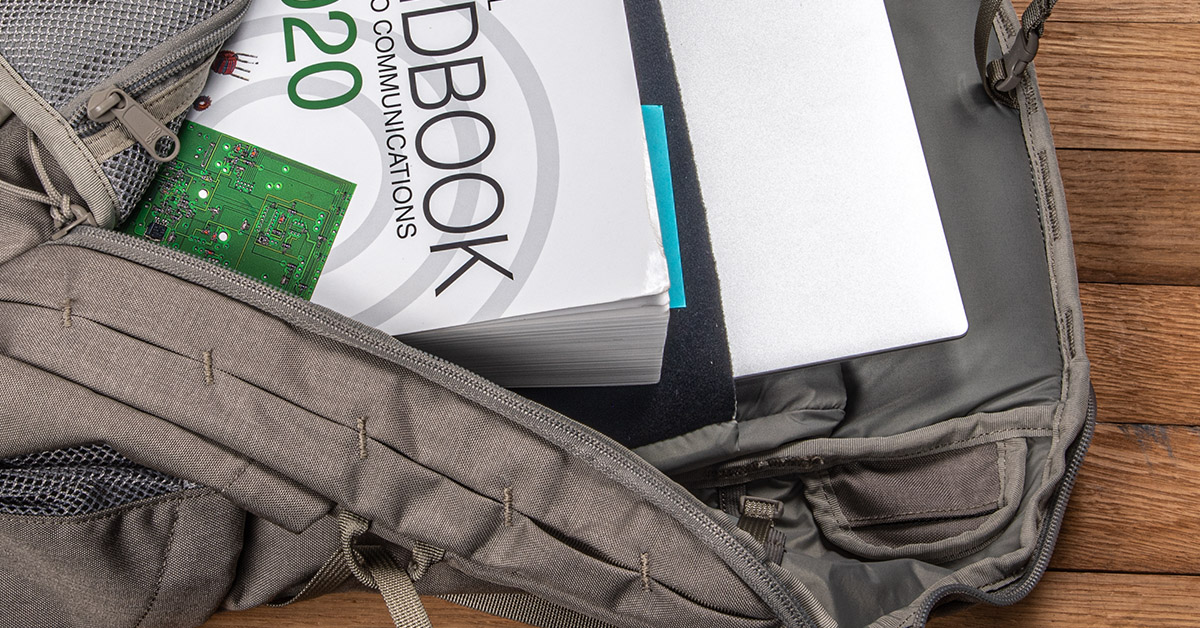 An EDC backpack like the Ghost 30 would not be up to the mission if it did not serve a more utilitarian, day-to-day function. This it does, with a main compartment that offers easy access to contents. Also built in are two laptop pouches and multiple interior and mesh pockets to keep small items organized.
There are two separate compartments built into the top lid of the pack. At the very top is a foam-molded zippered compartment that offers quick access to needful items and provides padded storage for sunglasses.
Beneath the topmost compartment is another zippered pocket. This is ideal for smaller items you want handy without having to open the main compartment.
As will all ALPS OutdoorZ packs we've used for our hunting adventures, the Ghost 30 is built solid with a tough yet lightweight Cordura shell, daisy chain loops, and side pockets with compression straps. The shoulder straps, waist belt, and sternum strap are fully adjustable and ergonomically designed to support weight comfortably, whether you're dashing from the parking garage to the office or on a day hike. The pack is also hydration-compatible with two side-outlet hydration ports and it has an integrated rain cover so you can keep valuables and electronics dry should you get caught in the wet stuff.
For more info on the Ghost 30 or to check out the many pack and accessory options from ALPS OutdoorZ, head over to their website.
ALPS OutdoorZ Ghost 30 Specifications
Dimensions: 23.5 x 11 x 7 inches
Weight: 3 lbs., 1 oz.
Capacity: 30L / 1809 cubic inches
Color: Gray
MSRP: $149.99