From custom barrels to stocks to rifle builds, H-S Precision does it all, and they do it with a sense of passion and expertise that gives customers reason to tip their hat
by Jace Bauserman
I'm not going to jerk your chain; I send way more carbon shafts downrange each year than bullets, but bear with me for a second. I'm a big believer in double-distance practice when it comes to archery. When chasing western big game, my maximum hunt range is 70 yards, which means most of my carbon-slinging sessions are done from 140 yards. When shooting at this distance, everything must be perfect. My bow is customized to my liking, and my arrows are built to extremely tight tolerances.
I feel the same when I get on the bench and send lead — I want precision at distances close and far. When it comes to finding shooting devices that promise remarkable accuracy, I geek out and spend a lot of time in deep-dive research mode. When I came across H-S Precision, my eyes were glued to their website, and I started digesting lots of intel.
Plus, it didn't hurt that I had the opportunity to jump on the phone and talk shop with H-S Precision's Vice President of Sales & Marketing, Josh Cluff, which only got the hamster wheel in my brain turning more.
"Tom Houghton Sr. was our founder and started the company in 1978," said Cluff. "We started as a barrel manufacturer when Houghton purchased Atkinson Barrel Company in Prescott, Arizona."
It didn't take long for things to take off for Houghton Sr. and his crew. Houghton started making cut-rifled barrels, and his background in chemical engineering led him to design the polyurethane foam material that goes into the internal structure of H-S stocks in the mid-'80s. As most legends do, though, he had no intentions of pumping the breaks.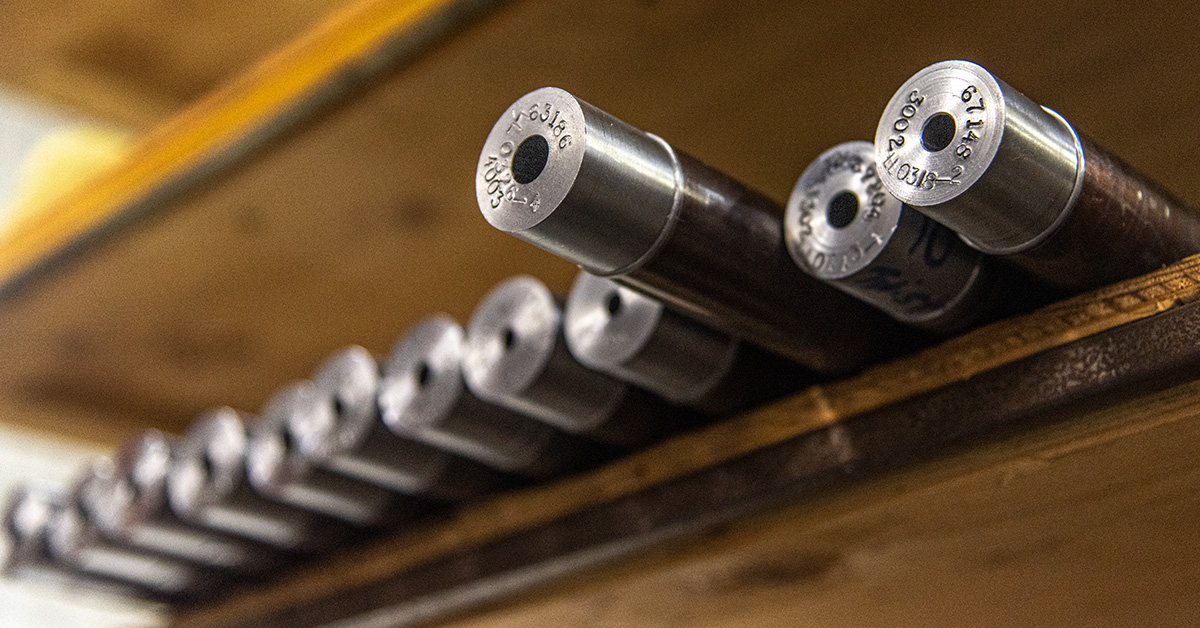 "Houghton was one of the leading pioneers to incorporate an aluminum bedding block inside the stocks," said Cluff. "His background and passion for the shooting sports drove him to broaden the company from custom barrels to custom stocks, and in the late '70s and early '80s, we started production of our stocks."
Just how good were those polyurethane foam-filled, aluminum bedding block stocks? Pretty dang good. The company won a U.S. Military contract to manufacture the RBM 24 Sniper Rifle stocks for Remington directly.
"Things were clicking — moving along wonderfully," Cluff continued. "After winning the U.S. Military contract, we were still making our custom barrels, and we dove headfirst into the ballistic test barrel market. Things were exploding. Then, in the mid-to-late-'80s, we started building custom rifles on Remington's Model 700 action. In 1996, we started building complete rifles with our Pro Series action, barrels, stocks, firing pins, and the works."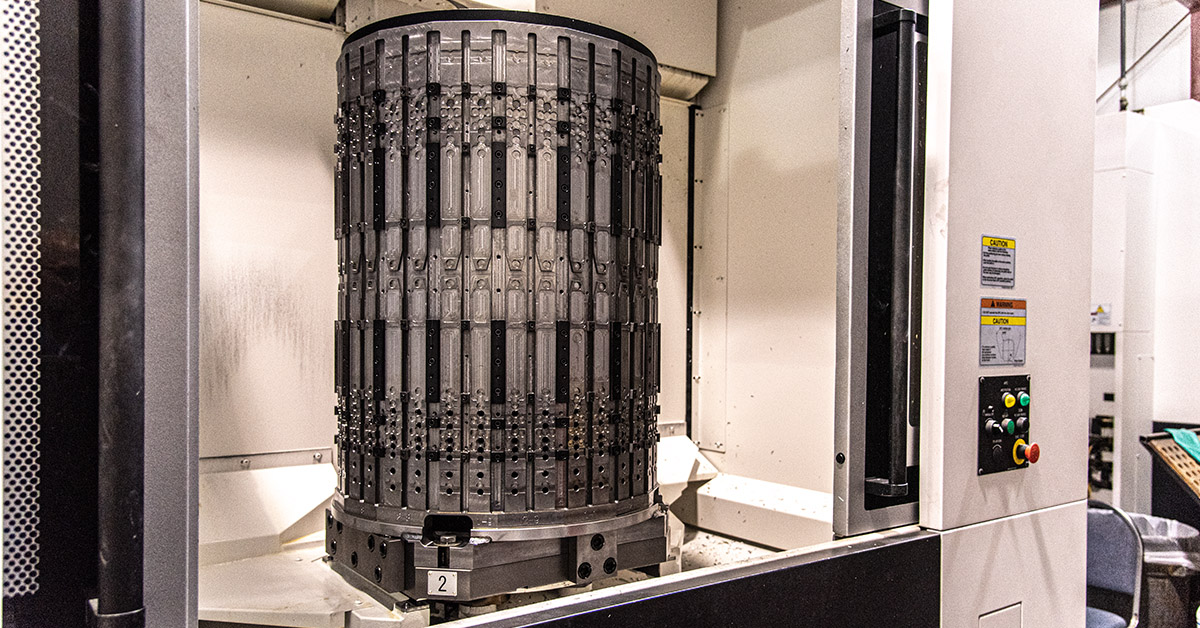 Cluff is a wealth of knowledge, an accomplished rifle and archery shooter, and a stellar hunter. It was a blast to pick his brain. After getting the 411 on the company's history, I wanted to dive into the subject of stocks.
"We are a large OEM supplier," Cuff said, "and we supply stocks on an OEM basis for Howa, Savage, Remington, and Weatherby. Plus, some of the stocks are available on an aftermarket basis. If somebody has a Remington or Howa they want to upgrade, they can replace that stock with one of our aftermarket stocks. Every stock is 100-percent configurable, which means they can pick whatever length of pull they want, recoil pad, color option, installation of a Picatinny rail, swivel studs…everything."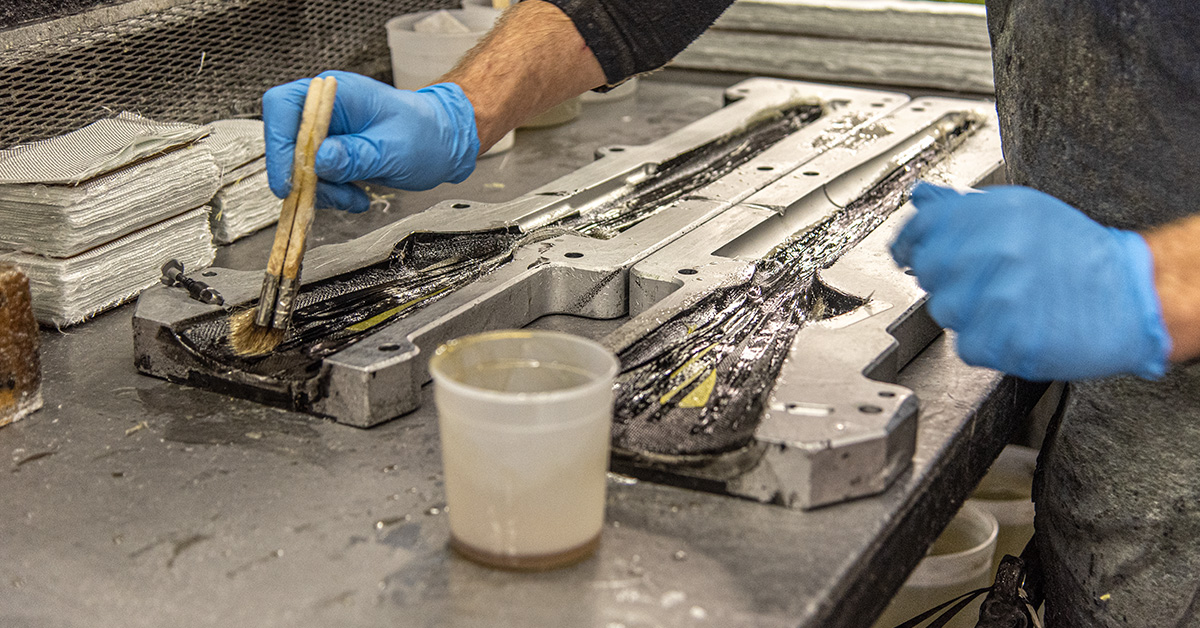 Barrels are a similar story. Cluff noted everything done at H-M is accomplished on a per-order basis. H-S Precision is not a large mass production company and doesn't carry a lot of internal inventory. They are a custom builder dedicated to providing those who trust in them with the very best.
"Take the barrel blanks, for instance," said Cluff. "Customers can select whatever barrel contour, profile, fluted, non-fluted, length, and the list goes on that they want. We will spec the barrel out to whatever they need. Many customers have rifles that they love, but the barrel, over the years, has experienced some wear and tear. Some barrels do get shot out. Other hunters and shooters may want to take the rifle they love and add a customized barrel. Barrel blanks are a great way to upgrade a rifle."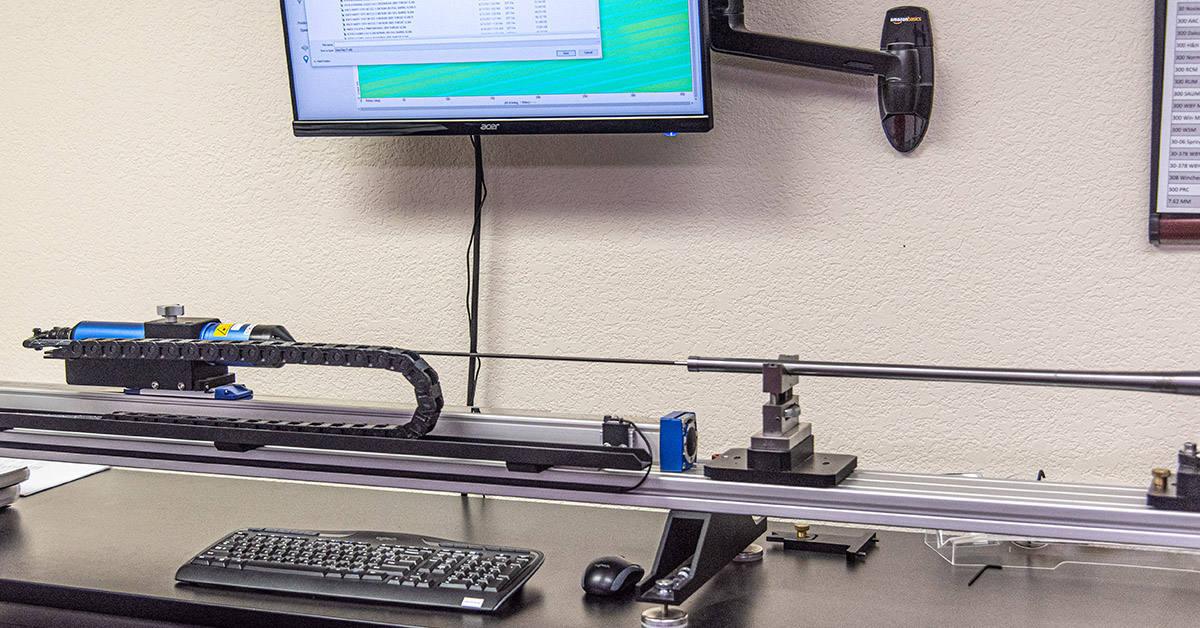 Of course, H-S Precision isn't just barrels, stocks, ballistic testing equipment, and detachable magazines. This tried-and-true manufacturer prides itself on allowing customers to visit the H-S Precision website and build their custom rifles from start to finish. Here's why you should treat yourself.
"A custom rifle is very similar to a custom bow, and I do just as much stick-and-string shooting as I do rifle shooting," noted Cluff. "To be your very best with archery tackle, the bow must fit you perfectly. The grip must feel right in the hand, the draw length must be exact, the axle-to-axle length must be considered, and confidence in the bow's accessories is a must.
"Take that same process over to a rifle. You want that rifle to fit you. You will need to know if you want a heavy tactical-style rifle or a lightweight mountain hunting rifle. You're going to select the type of rifle that fits you best, and we will customize it perfectly for you. We are going to make sure the length of pull is right. We may have to lengthen or shorten the stock to fit each individual specifically. Every single thing on the rifle, from the length-of-pull to the trigger, to the barrel, to the action, to the stock will ensure a custom fit and feel, and when the shooter gets into a shooting position, the rifle will allow them to make the best shot possible."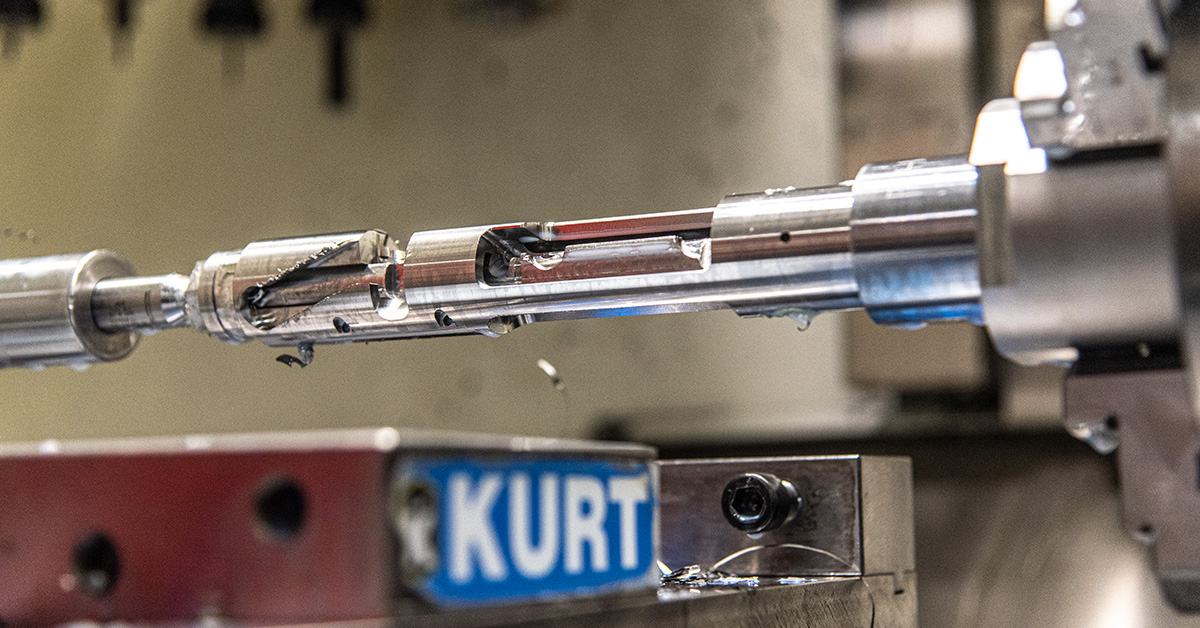 Aside from learning about H-S Precision from top to bottom and just chewing the fat, I appreciated Cluff's honesty.
"Take a rifle manufacturer like Kimber, Savage, Remington, Browning, or whomever," Cluff said. "Many of these top-end rifle makers create rifle builds that are as accurate as a custom rifle."
So, what's the real benefit of a custom rifle and shelling out more greenbacks?
"You may get a rifle that will put bullets in the same hole going the standard production route. If that's the case, a custom rifle builder can't create a model that's any better than that," Cluff continued. "The advantage of going with an H-S Precision rifle is that you can take 100 of our rifles, line them up on a shelf, and every single one of them will be a one-hole gun. You can then take 100 of any mass production rifles and line them up on a shelf, and five out of every 100 will be a one-hole gun. Everything is built to spec with a custom-built rifle, and our tolerances are remarkably tight."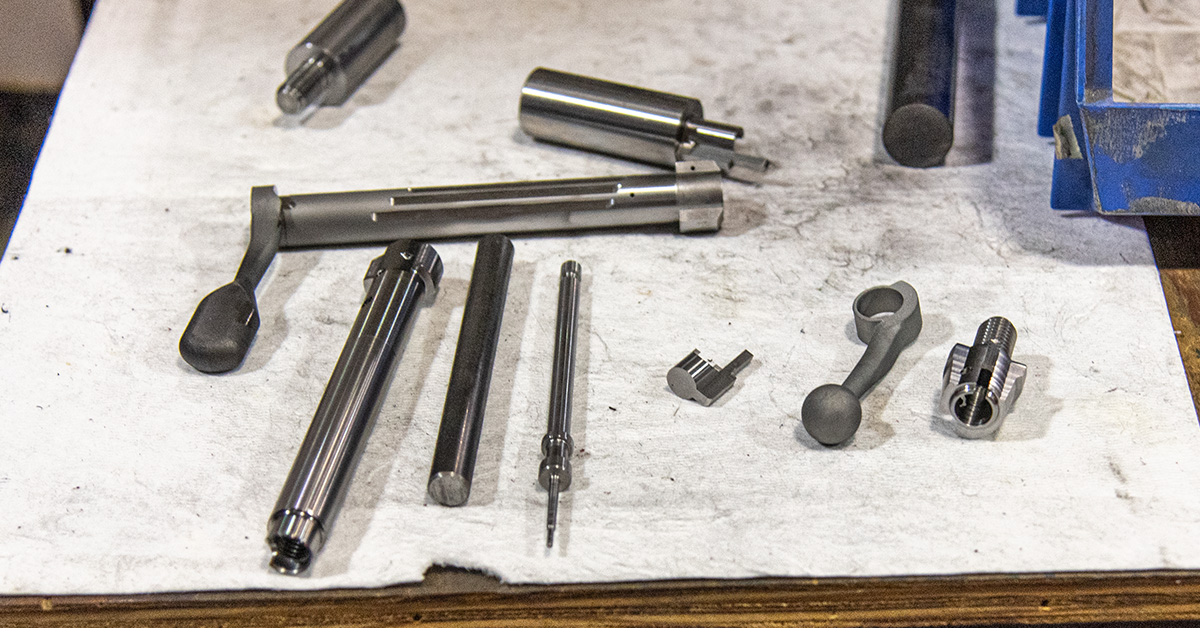 There you have it. If you're in the market for a one-hole gun built precisely to your liking, it starts at H-S Precision. Customer service is exemplary, and if you're not familiar with making your rifle from top-to-bottom, H-S has experts that will walk you through the process.
"The first and most important process we go through with our customers is to talk about the rifle itself," Cluff said. "We will help you find the right rifle and caliber for the type of shooting/hunting you want. Once we know the caliber and purpose, we can build you the best rifle possible.
"For instance, we aren't going to build the same lightweight, easy-to-carry rifle for a mountain goat hunter as we are for someone looking for a heavy, long-range sit-and-wait elk rifle. Everything with H-S is custom. Once we decide on the caliber and what purpose the customer wants the rifle to achieve, the rest is relatively easy. Customers will know what bullet they plan to shoot out of the rifle, barrel length, trigger weight, and the like."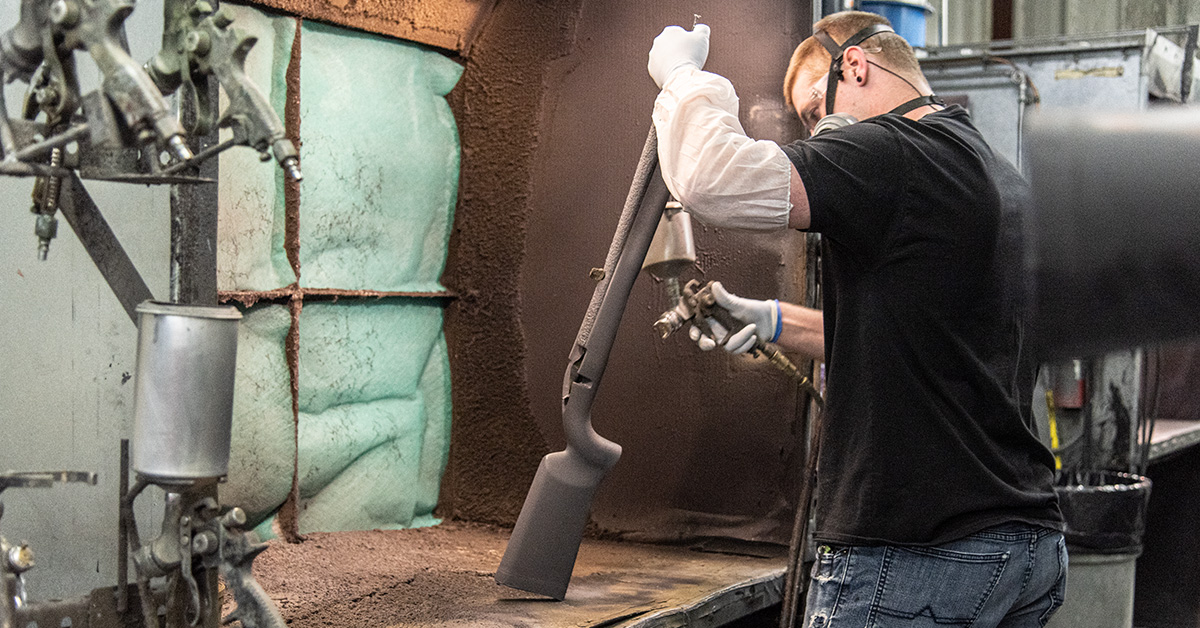 With H-S Precision, you can go as deep as possible with your custom build. You can have everything down to a science and provide this rifle crafter with the intel, or it can be as simple as calling them and saying, "Hey, I want a 6.5 PRC set up for hunting," and they will give you their recommendations and walk you through the process.
"We shoot and we hunt," Cluff added. "We want to give our customers our very best, and it's a goal we strive to achieve every day."