If you're searching for a go-anywhere carbine that will serve a variety of missions, a scout rifle may be your ticket. Here's a look at the top choices on the market today.
by Rob Reaser
"The Scout concept has proven itself in the field all over the world, but only in the hands of those who appreciate rifles," wrote Lt. Col. Jeff Cooper in his now-classic book The Art of the Rifle. "You have to use it — in the field — in order to understand how good it is. Its accuracy (with proper ammunition) is better than you can appreciate. Its power is all you have sensible need for, but its overriding feature is its friendliness. If you do not understand what is meant by that, you will after you have packed it through a couple of hard hunts."
Cooper, as those who have read his works or have studied his training philosophies understand, was guided by a pragmatic view of firearms and their application. He held great stock in what worked in real-world field conditions and wasn't one to suffer the impractical, the speculative, or the merely theoretical. His was a view forged from on-the-ground experience — much of which came from the bush while pursuing large and often dangerous game across the globe.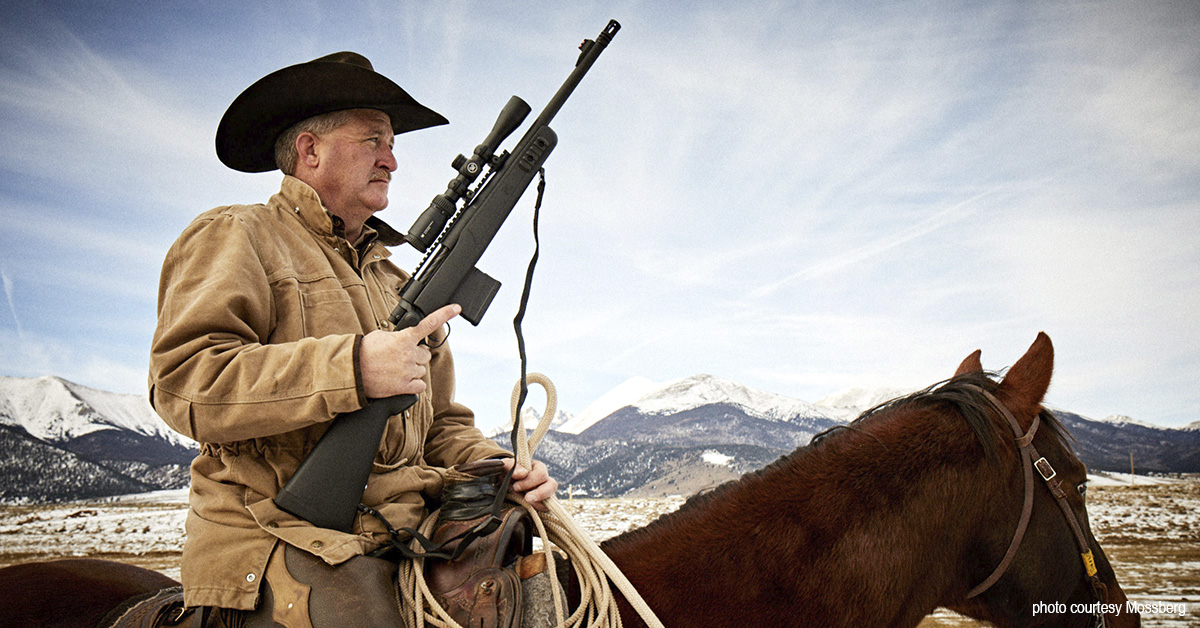 One firearm platform, or concept, that piqued his interest was the scout rifle — a short, light, quick-to-shoulder, high-impact gun that served those, as he put it, who depended "on the 'one shot—one kill' principle if it could be had in the neatest possible package."
Inspired by the Winchester Model 94 .30-30 and the Mannlicher-Schoenauer 6.5 carbine, Cooper began tinkering with his own interpretation of a modern scout-style rifle using the Remington Model 600 bolt action as the foundation. Iterations and field testing ensued. Eventually, his second working model dubbed "Scout II" found its way into the hands of Steyr Mannlicher A.G. chief designer Ulrich Zedrosser, who was visiting Cooper's Gunsite training academy. After Zedrosser declared to Cooper, "This is the greatest rifle in the world," Steyr Mannlicher A.G. began work, with Cooper's input, to develop the Steyr Scout.
Such is the back-of-the-napkin history of the modern scout rifle. Adherents and acolytes of the "pure" scout rifle concept — as loosely defined by Lt. Col. Cooper — are not without firm opinions as to what parameters constitute a proper firearm so-classified.
"It must be XX inches long and no longer."
"It must not weigh more than XX pounds."
"It should only be chambered in XX."
The list can go on, but why bother? We all understand the general idea of a contemporary "scout rifle" and have our own visions of its use for our individual needs.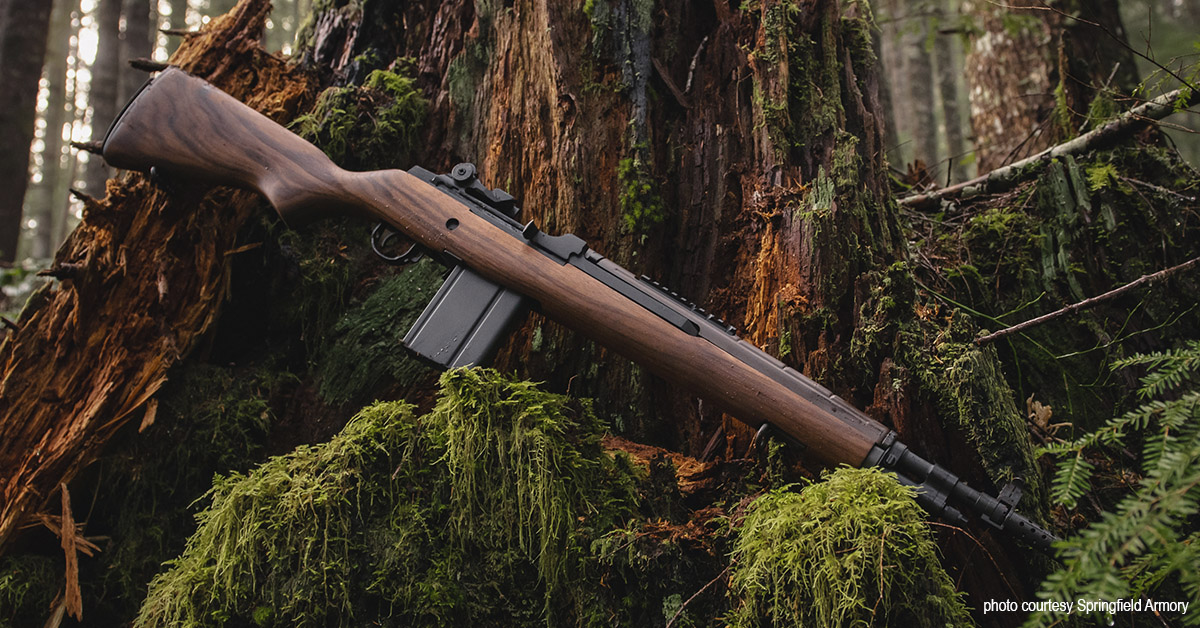 Some see the scout rifle as the ultimate post-apocalyptic go-to, capable of defending the home front and filling the pot with wild game. For others, the scout is the premiere brush-buster, ideal for wending through gnarly southern hog swamps or dense alder thickets in the north country while pursuing moose and bear. Take your pick or pick another. Whatever your reason for being drawn to the scout rifle, there is no arguing that these rifles fill multiple niches and, if you think about it, satisfies the, "If I can have only one," quotient quite nicely.
Still interested? Then here are the top players in today's scout rifle scene…
Springfield M1A Scout Squad Rifle
If you are a fan of classical military inspired hardware, Springfield Armory's M1A Scout Squad rifle is calling. Based on the company's hefty M1A Standard Issue rifle — itself a civilian variant of the legendary M14 — the M1A Scout Squad may stretch the purists' concept of the scout rifle given its 9-pound-plus weight, but if you favor a brass-knuckled, semi-auto brawler with 10-rounds of .308 Win. on board, this one is hard to beat. Both the front and rear aperture/blade sights are National Match grade. Combined with a 5-lb. match trigger, detachable box magazine, and a muzzle brake for recoil management, the M1A Scout Squad delivers on all the key points you could demand in a high-mobility defensive and hunting firearm.
Specifications (model #AA9122)
Chamber: .308 Win.
Action: semi-auto
Barrel: 18-in., carbon steel
Twist Rate: 1:11
Muzzle Device: brake
Trigger: two-stage, 5-lb.
Rear Sight: military .0690 aperture, MOA windage/elevation adjustment
Front Sight: National Match .062 blade
Optic Mount: forward Picatinny rail
Capacity: 10-round magazine
Stock: walnut
Overall Length: 40.33 in.
Weight: 9 lbs., 3 oz.
MSRP: $2,023.00
Steyr Scout
This is the gun that started it all (at least the commercial manufacturing movement of the modern scout), Dedicated scout fans will hold the Steyr Scout as the execution most true to Jeff Cooper's vision of a short, light, fast, and hard-hitting field rifle. At 6.6 lbs., it falls within Cooper's hard-fought 7-poundish maximum threshold of what a scout rifle should weigh.
This bolt-action rifle incorporates several interesting features, such as the drop-down "bipod" legs that are integral to the stock. A two-position magazine system lets the shooter manually load the chamber while leaving the 5-round magazine in position within the mag well. Push up on the magazine and it locks into place for bolt feeding. There is also a compartment in the bottom of the buttstock that accepts a second five-round back-up magazine.
Another interesting feature is the three-position (or 2+1) Safe Bolt System. This is comprised of a wheel-type switch that lets the shooter place the gun in safe mode (firing mechanism disabled) while allowing bolt actuation. A second mode locks the bolt so it can be closed while also locking the firing pin and firing mechanism out of the firing position, making the rifle safe even with a cartridge in the chamber. Then there is the fire position.
Additional features include a fold-down ghost ring rear sight built into the top rail, a forward rail for an optic, a UIT rail, and multiple sling attachment points. Available chambers include .223 Remington, 6.5 Creedmoor, .243 Winchester, 7mm-08 Remington, and .308 Winchester. Several color and camo options are offered on the polymer stock.
Specifications (steyr-scout)
Chamber: .308 Win.
Action: bolt
Barrel: 19-in., 25CrMo4 steel
Twist Rate: 1:12
Muzzle Device: none
Rear Sight: flip-up iron
Front Sight: none
Optic Mount: integral top rail
Capacity: 5-round
Stock: polymer
Overall Length: 39.4 in.
Weight: 6.6 lbs.
MSRP: $1,889.00
Ruger Gunsite Scout Rifle

We liken the Ruger Gunsite Scout to a bolt-action version of the Springfield M1A Scout Squad in that it exhibits an air of old-school military DNA with its adjustable rear aperture sight and sturdy blade from sight system, matte black finish, and detachable box magazine. Developed with a nod from Gunsite, this rifle adheres closely to Cooper's scout rifle vision.
Ruger offers their scout rifle in several configurations and chambers, including .308 Win., .350 Legend, and .450 Bushmaster. The latter is an especially interesting chamber for this rifle since the .450 Bushmaster was based on Cooper's desire for a hard-pounding, one-shot-and-done cartridge for the semi-auto rifle.
Specifications (model #6837)
Chamber: .450 Bushmaster
Action: bolt
Barrel: 16.10-in., alloy steel
Twist Rate: 1:16
Muzzle Device: brake
Rear Sight: adjustable ghost ring aperture
Front Sight: protected blade
Optic Mount: forward Picatinny rail
Capacity: 4-round magazine
Stock: American walnut
Overall Length: 37 to 38.5 in. (incl. butt pad spacers)
Weight: 6.6 lbs.
MSRP: $1,479.00
Mossberg MVP Scout Rifle
By far, the bargain option of the lot, Mossberg's MVP Scout is priced affordably yet satisfies the needs of both first-time and veteran scout rifle fans. The MVP Scout is built on a pillar-bedded polymer stock with a plush rubber butt pad to soak up recoil in this short platform rifle. Fed via a 10-round Magpul PMAG and featuring an oversized bolt handle for quick, positive recharging, the MVP Scout offers everything you need and nothing you don't…except for the two side-mount Picatinny rails.
The MVP Scout includes a long 11-inch Picatinny rail that allows forward mounting of a long eye relief scope. A ghost ring rear sight integrated into the rail works with a fiber-optic front sight for those who prefer the open sight option. An LBA trigger provides pull weight adjustability from three to seven pounds.
Specifications (model #27778)
Chamber: .308 Win.
Action: bolt
Barrel: 16.25-in., medium bull, threaded
Twist Rate: 1:10
Muzzle Device: A2 flash hider
Rear Sight: ghost ring
Front Sight: fiber-optic
Optic Mount: Picatinny
Capacity: 10-round
Stock: polymer
Overall Length: 37.5 in.
Weight: 7 lbs.
MSRP: $690.00
Savage Arms 110 Scout

The 110 Scout from Savage Arms may be the sleekest of the contemporary scout rifle set. For starters, it is built around Savage's intelligent AccuFit stock system, which allows the shooter to customize the length of pull and comb height for an optimal fit. It accommodates a 10-round Magpul AICS-style detachable magazine — a bit too much bulk for this platform, we think — and is fitted with sling swivel studs. Soft-touch panels along the grip and forend reduce slip and offer positive muzzle control with bare or gloved hands.
The star of the show, though, is the barreled action. Boasting the proven Savage floating bolt head and user-adjustable AccuTrigger, the receiver is led by a 16.5-inch matte black barrel topped with an adjustable rear peep and blade front sight. The forward-mount Picatinny rail is ready to accept the long eye relief optic of your choice.
Specifications (model #57026)
Chamber: .308 Win.
Action: bolt
Barrel: 16.5-in., carbon steel
Twist Rate: 1:10
Muzzle Device: brake
Rear Sight: peep, adjustable
Front Sight: blade
Optic Mount: forward-mount Picatinny
Capacity: 10-round
Stock: polymer
Overall Length: 38.5 in.
Weight: 7.72 lbs.
MSRP: $919.00
Optic Options
The nature of the scout rifle, with its minimal barrel length and intent to be quick-to-shoulder and fast-to-aim, is arguably best-suited to be deployed with a peep or ghost ring rear sight and a clearly defined front blade. It is then incumbent on the shooter to develop the marksmanship skills necessary to effectively and confidently deliver point-of-aim hits on target. That said, the modern shooter's love affair with optics will not be denied. And to be fair, one of the essential aspects of the original scout rifle concept was to include a forward mount to attach a magnified optic.
With that, there are several manufacturers who produce scout scopes or long eye relief scopes well-suited for the scout rifle.
Vortex Crossfire II 2-7×32 Scout Scope

Built around a one-inch tube, the Crossfire II 2-7×32 Scout Scope offers a price-friendly entry point. This scope delivers a comfortable 9.45-inch eye relief and a 2-7x magnification range that adequately covers the effective and practical range of the scout rifle platform.
Burris Scout Riflescope
It doesn't get much tidier than the Burris Scout Riflescope. This scope boasts an expansive 9.2- to 12-inch eye relief that ensures a clear field of view from most any mounting position. The 2-7x variable power combined with the uncomplicated Burris Ballistic Plex compensating reticle means quick sight acquisition in any shooting condition. Additional features include a 1-inch tube diameter, 1/4-inch click value (100 yds.), and capped hunter-style turrets.
Leupold VX-Freedom 1.5-4x20mm

A low-power variable optic built on a 1-inch tube platform, the Leupold VX-Freedom 1.5-4x20mm comes with Leupold's Pig-Plex reticle. Developed for…you guessed it…pig hunting, this reticle features dual-thickness crosshairs plus a center aiming circle so you can get on target fast and intuitively — exactly what you want in a scout rifle scope. When set at 4x magnification, the reticle offers accurate subtension with holdover points out to 600 yards with a 200- or 300-yard zero.