A subtle camo treatment and top grain nubuck leather combine with an aggressive tread and multiple comfort features for a boot suited for the range, the hunting fields, or any adventure
by Rob Reaser
My wife often remarks at the quantity of footwear I maintain…and I make no apologies for it. Like garage, gunsmithing, and general work tools, each pair of boots I own has a designated function. Summer backpacking trips in the Appalachians don't jive with my western hunting boots and my swamp-traipsing knee-highs are no good for the deer stand when the temps dip into the twenties.
Occasionally, though, I come across foot gear that has a good string of multi-purpose DNA built into them. Such is the case with the Irish Setter Pinnacle Field Boots.
Unlike a full-on hunting boot (although it is so-classified by Irish Setter), the 7-inch model Pinnacle I acquired doesn't have that heavy, bulky feel about it. When I'm practicing rifle marksmanship from the kneeling position, for example, I find it difficult to drop into position and comfortably sit on my right foot when I'm wearing my big leather.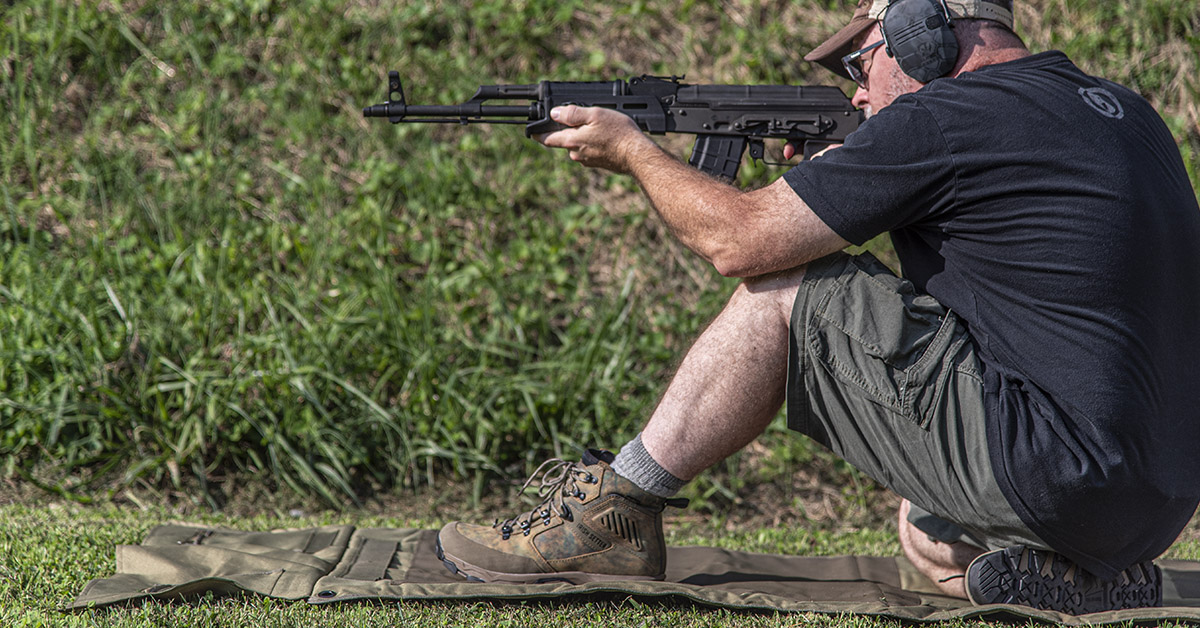 Not so with the Pinnacle 7-inch. The low cut and trim sole profile make it easy to get into the kneeling position yet the boot provides enough upper length and ankle support to keep my back side stable.
Optimal support extends beyond the firm upper construction. Irish Setter incorporates what they call an "anti-torsion chassis" into the boot — an integrated design feature in the sole, presumably, that promotes a stable footbed for confidently traversing rough and uneven ground. In my neck of the country, where rocks, boulders, downed trees, and stupidly steep hillsides are the norm, this support system goes a long way to mitigating twisted ankles.
Traction also scores high marks with the Pinnacle. Irish Setter pitches the sole as an "ATC outsole." I'm not sure what the acronym stands for but the sole is made of rubber, and I like it.
Outsole construction — meaning the material used and the tread pattern — is where I part company with probably 90-percent of the boots on the market today. It seems as if most boot manufacturers have a perverse love affair with soles made of synthetics that are too hard and too slick, and that have ridiculous tread blocks that are too shallow or are so poorly designed that they can't grab much of anything. The Pinnacle sole does not suffer from any of this contemporary nonsense. The rubber has a welcome and natural "grippiness" to it, which goes a long way to ensuring good traction on wet rocks, slimy downed trees, and other slip hazards you typically encounter in the sticks. The tread is also aggressive and intelligently designed. Ample tread blocks blend with generous siping and omni-directional cuts to bite hard into rocks and mud. As a multi-terrain hunting or hiking boot, the Pinnacle gets it done.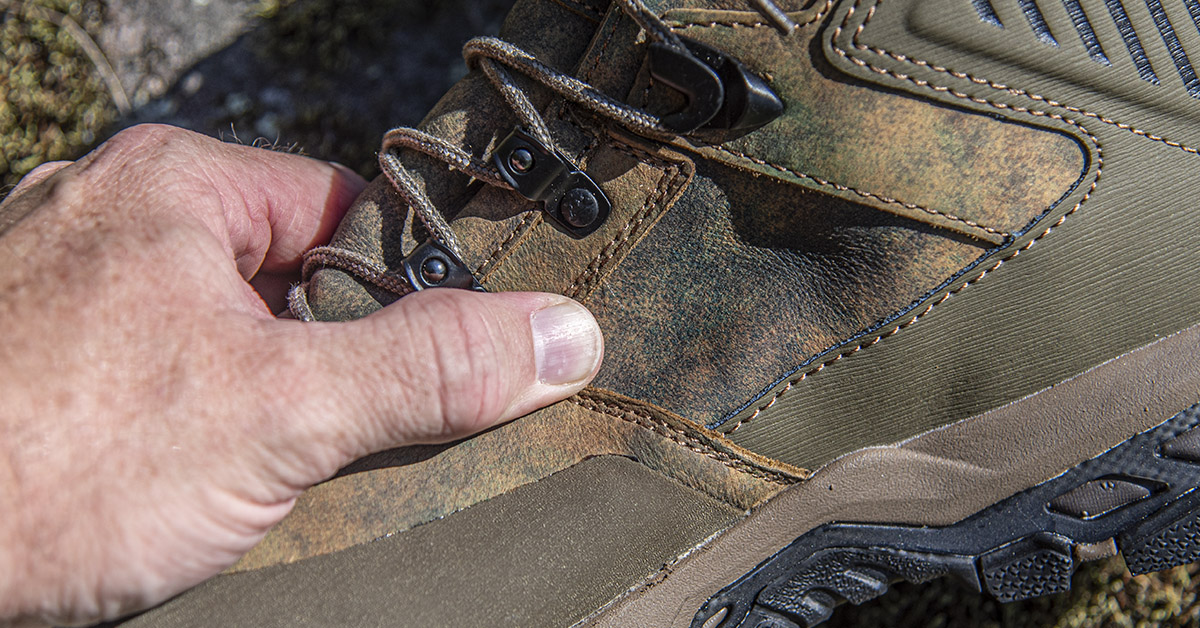 One of the features that first drew my attention to the Pinnacle was the upper material and color scheme. Although I am a dedicated, lifelong hunter, I've never been a fan of camouflage footwear. Similarly, I've grown weary of most suede and nylon mesh-style uppers found on today's hiking and hunting boots. Old-school leather is my thing, and the Pinnacle delivers with an all-leather upper dressed in a camo pattern that doesn't scream CAMO!
The nubuck leather is made from top-grain U.S.-raised steer hide. This is a rugged yet finely finished leather crafted in Red Wing, MN. The pattern is something Irish Setter calls Earth Field Camouflage and it is dyed into the leather. You may consider this a multi-terrain camo as it covers the brown/tan/green spectrum in an almost watercolor-like "blotch" pattern. While effective for concealment, it is not a loud and in-your-face pattern, making it suitable for wear beyond the hunting fields. It also blends perfectly with the green ArmaTec abrasion panels along the toe, heel, and ankle and the brown midsole.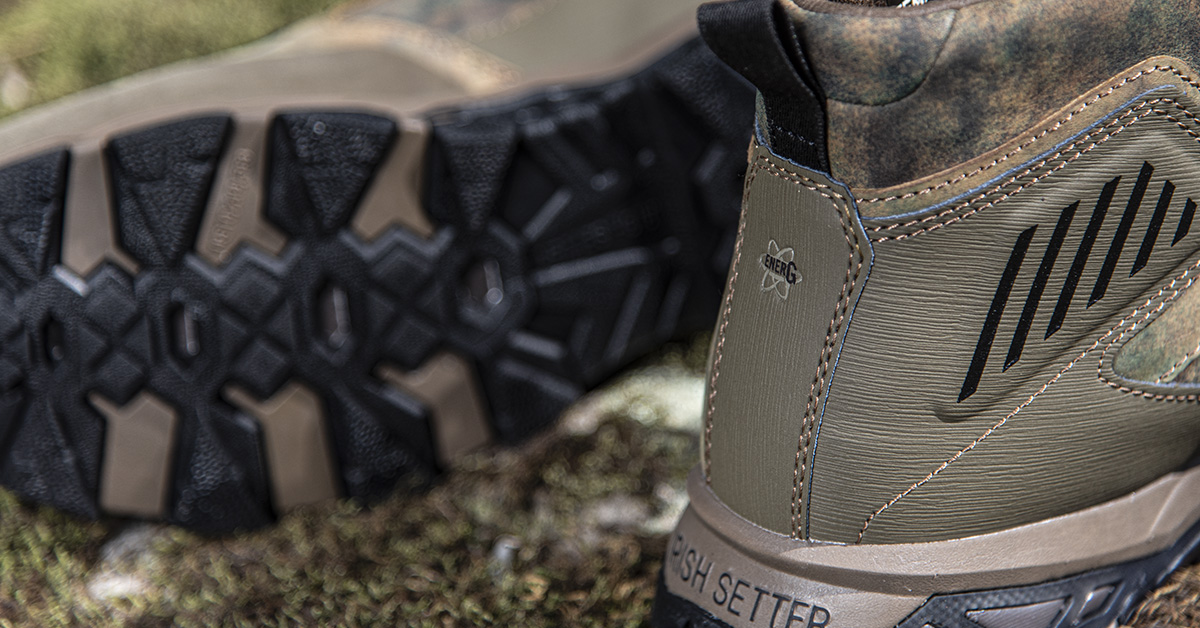 Sandwiched between the outsole and midsole is what Irish Setter calls its EnerG technology. This is a high-rebound material taken from athletic shoe designs that is supposed to, I guess, put the proverbial spring in your step. I can't really discern its presence, but some folks have a more refined "princess and the pea" sensibility than I possess.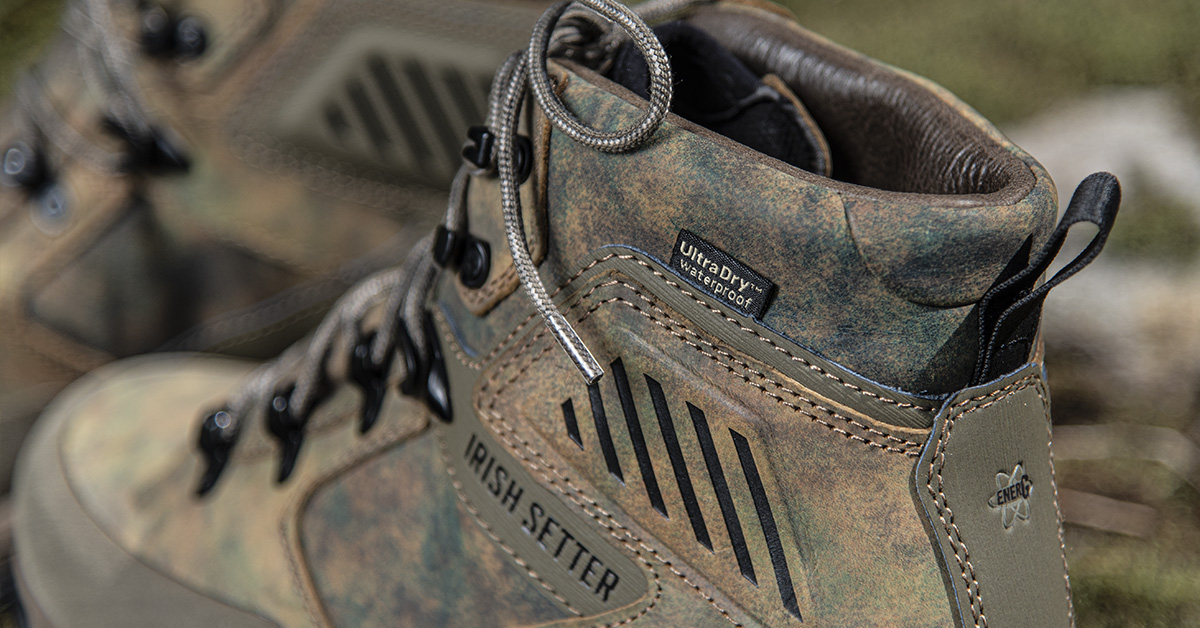 A must-have for any boot, in my opinion, is waterproofing. For the Pinnacle, Irish Setter employees its UltraDry system, which combines a moisture management lining to allow moisture vapor to move away from the skin with a breathable waterproofing layer that prevents water intrusion.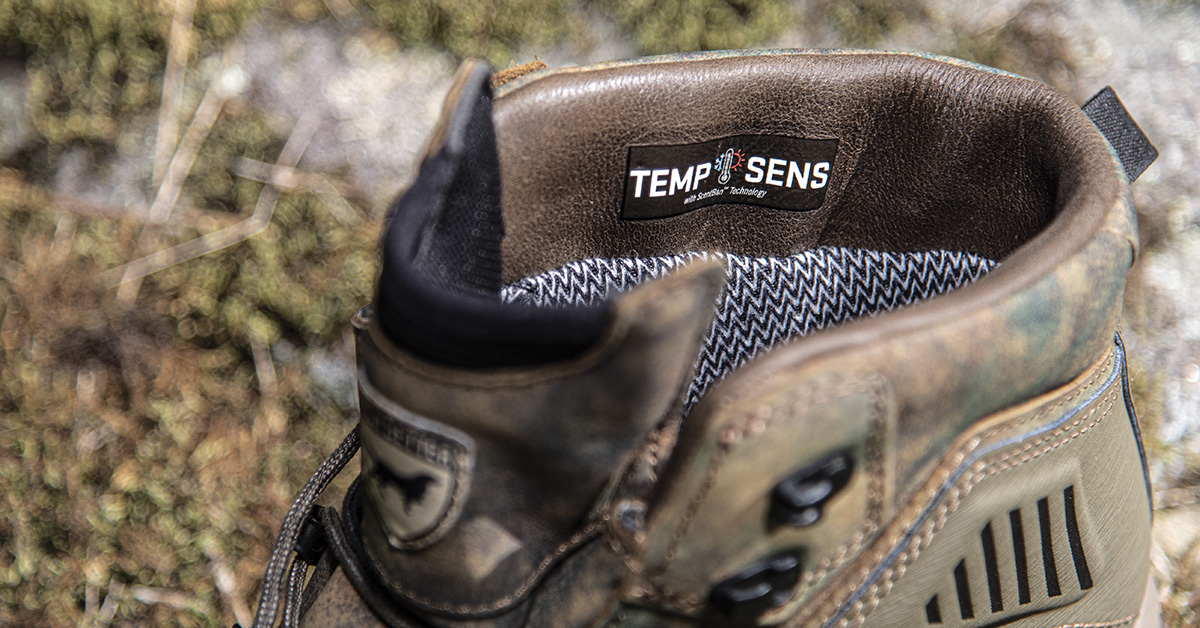 ­­­­­A couple other technologies integrated into the Pinnacle boots are TempSens and ScentBan. The latter, obviously, is a treatment applied to the boot's inner materials to prevent microbial growth. The former is an undefined technology that is supposed to "hyper-wick" moisture away from the skin during warm weather and high-exertion activities and thus keep the boots cooler. In colder weather, this system presents a thermal barrier to keep heat trapped inside. The 7-inch Pinnacle is not insulated, but the company's 9-, 10-, and 11-inch models are. So, if you need an insulated boot, the 7-inch Pinnacle is not for you.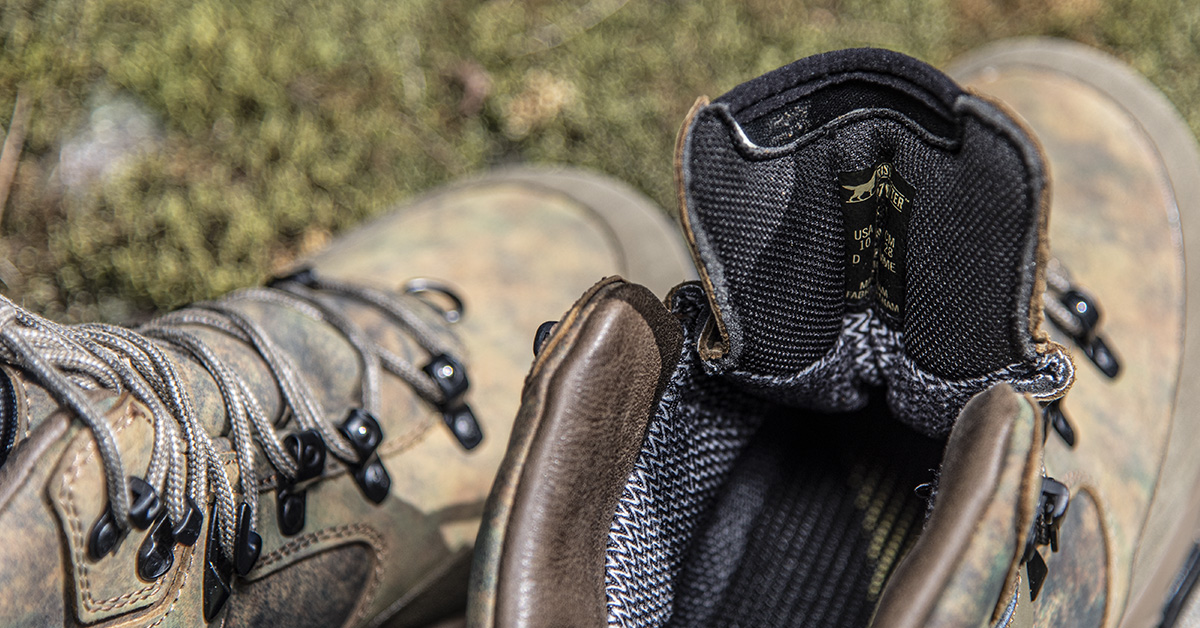 Another feature of the Pinnacle that I really like is the tongue. Irish Setter calls this CuShin (as you can see, the company is really big on unique technology names). Anyway, the tongue has an internal padded waffle mesh and four-way stretch nylon fixed to the nubuck leather outer panel. What I like about this is that it is not overly padded. Many hiking and hunting boot tongues are so excessively thick that they make keeping laces tied a challenge if they are not tied tight enough. The CuShin tongue, though, finds that comfortable balance that minimizes pressure on the shin while minimizing bulk.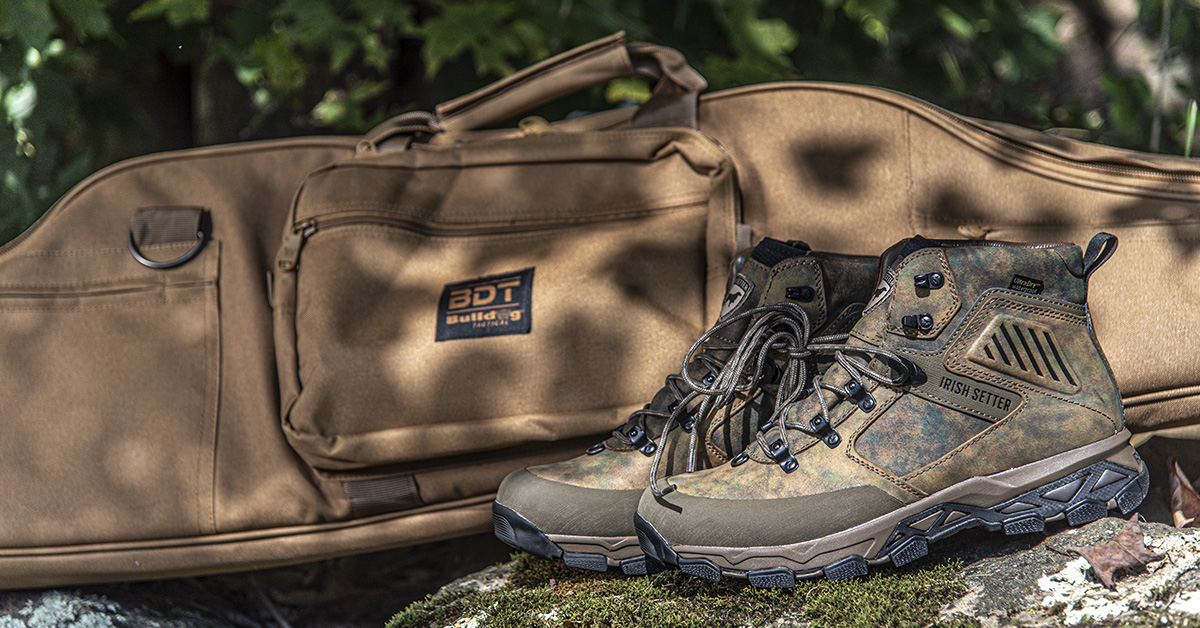 Overall, I find the Irish Setter Pinnacle 7-inch to be a high-end boot that hits all the right notes for active shooting enthusiasts and early season hunters. The quality materials and thoughtful designs deliver the kind of performance that we all should demand for our investment.