In a world full of racy vertical rigs, Hoyt continues to shine and give bowhunters ultra-durable, ultra-accurate, and ultra-quiet bows that offer undeniable performance every time the limbs are bent
by Jace Bauserman
I'm a bow nerd. I always have been and always will be. I wait on new-for-the-year bow launches like 9-year-olds wait on Santa. I love everything about a fancy-to-do compound — the sleek curvature of the riser, flat-backed grip, fiery cams — everything.
My love affair with Hoyt's 2022 Ventum Pro 30 and Carbon RX-7 was intense. These shooters treated me well and helped fill my mind with bowhunting memories and my freezer with protein-rich meat. I felt deadly with either rig in my hand and, for the first time in a long time, I dreaded Hoyt's new-for-2023 launch day.
Why?
I had some separation anxiety. A bowhunter doesn't fall head-over-heels with every rig they bend the limbs on, but with this dynamic duo, I did. I was excited but hesitant when UPS dropped Hoyt's 2023 newbie on my doorstep.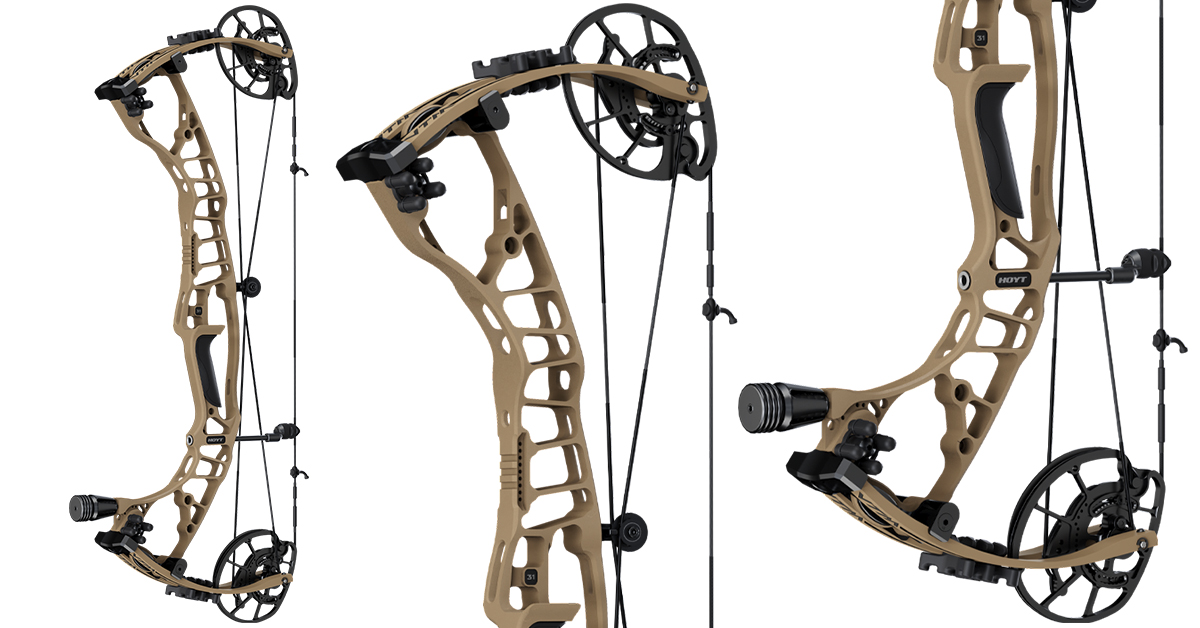 First Impressions
The new Bourbon color is sexy, and the bow, from top to bottom, had no nicks, dings, or scratches. I was thrilled to see Hoyt stay with the Ventum Pro riser;  this riser design is one of Hoyt's best. Throughout the 2022 season, the riser proved durable, quiet, and accurate and gave the Ventum Pro 30 compound undeniable balance for a bow that measured only 30 inches between the axles.
One thing that caught my eye during the inspection was Hoyt's Drop Cord Slot. I'm a cable-driven rest fan, and for years, when shooting Hoyt bows, the rest cord that attaches to the bow's down cable had to be long to wrap around the riser to the down cable. Hoyt has addressed this problem. The VTM 30 sports a simple yet sophisticated improvement to the riser — a small slit cut into the riser allows the user to pass the rest cord through the riser and directly to the down cable.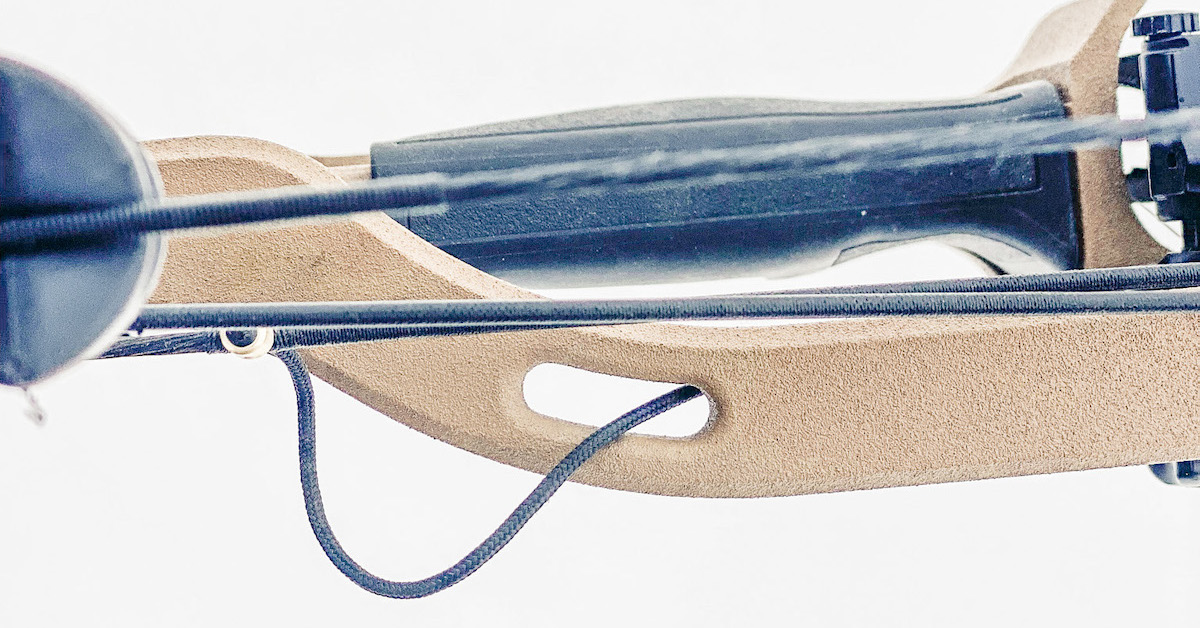 Hoyt's In-Line Mounting System is back (more on this later) and is one of my favorite features of the Ventum Pro riser design. The proven HBX Pro Cams rest between the split limbs and are adjustable between 25 and 30 inches without needing a bow press. The slip-free, flat-backed, and perfectly angled VitalPoint Grip is another returning feature that ensures proper hand placement every time. The Holeshot V2 string silencer has been upgraded, and according to Hoyt, it kills more noise and vibration than ever before.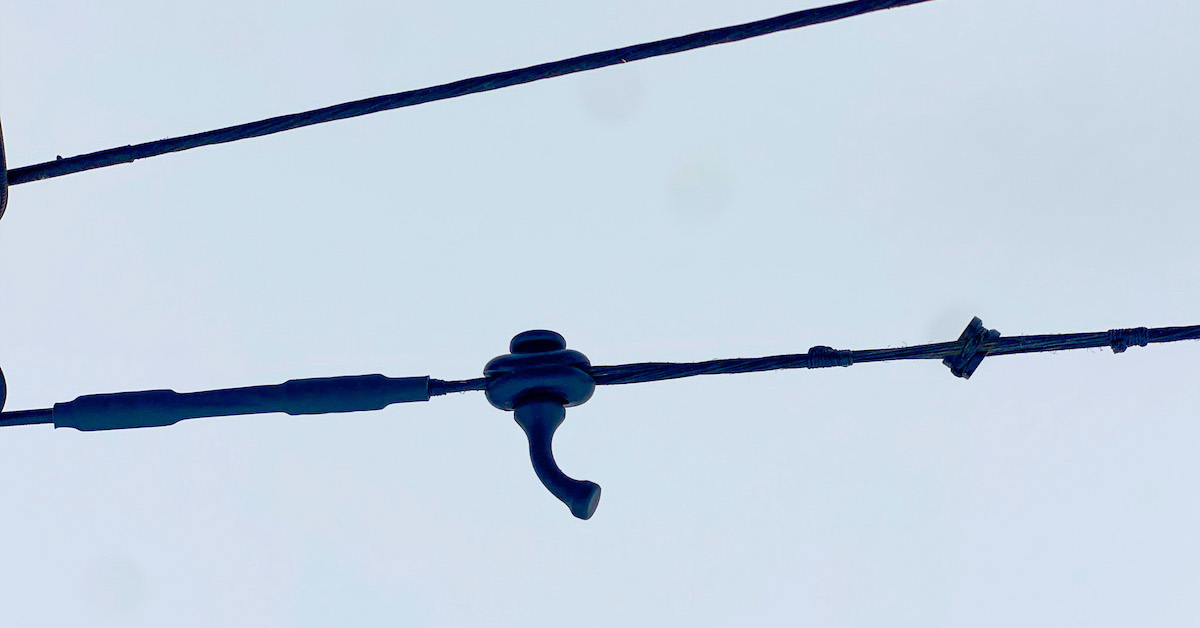 Bow Build
I love the bow build process. There's something super satisfying about taking a bare bow, fitting it with accessories, and then tuning that bow so that it spits carbon with absolute accuracy.
As suspected, the VTM 30 set up and tuned like a dream. If you're not taking advantage of new accessory items that mount to the In-Line Systems found on many modern-day flagships, you're doing yourself a disservice. My sight of choice was Spot-Hogg's Fast Eddie PM Triple Stack, which deserves a full field test and review of its own. The PM stands for Pick Mount, a dove-tail design with a locking bar in the middle that slides into one of the VTM 31's four-bar Picatinny rail on the front of the riser. My rest choice was Quality Archery Design's Integrate MX, which attached seamlessly to the slits cut into the back of the riser. Both sight and rest attachment are streamlined — no bolts or mounting blocks — meaning reduced weight and absolute lockdown.
The limb bolts turned quickly — no chatter or popping — a sure sign of a tremendous limb-to-riser marriage. The bow pressed like a dream, and insertion of the rest cord into the downward buss cable and insertion of the G5 Meta Pro Peep was elementary. My last step before slinging some arrows was rest timing, which is easily accomplished via the engraved arrow on the Integrate MX rest body and the branded line on the Integrate MX thumb wheel.
Set at a draw length of 29 inches and a maxed-out draw weight of 72.42 pounds, which was confirmed with a Luoyer Archery Digital Bow Scale, I started sending arrows from a distance of 10 yards.
I don't want to paper-tune immediately, and you shouldn't either. You want to get familiar with a new bow before you step in front of the paper. As good as new bow strings are, stretch happens, and I always shoot at least 150 arrows before paper tuning. Another reason to avoid jumping from the press to the paper is bow handling. Getting familiar with a new bow always takes some time, and the slightest change in grip or anchor can lead to inconsistent tears. You can tell if your tune is close from a distance of 10 yards. As long as your arrow isn't smacking your rest and the arrow isn't going into the target sideways, you're good to shoot and not worry about the arrow abusing your rest. As long as I'm not getting noticeable nock travel (vertical or horizontal) at 40 and 50 yards, I will shoot from a distance before going to the paper.
After 161 arrows and shots up to 100 yards, I shot three different arrows through paper, and all three produced a slight nock right, point left tear. A few clicks of the adjustable in .0019″ per click QAD Integrate MX's left/right wheel and the VTM 31 was paper-tune perfect.
How Did it Shoot? 
I have shot over 20 different Hoyt bows in my lifetime, and the VTM 31 trumps all of them in terms of a silky draw, easy transition to let-off, and quietness at the shot. Yes, it's uber-accurate, but I was mind-blown by how quiet the bow is. According to Hoyt engineers, when shooters take advantage of In-Line technology accessories, noise is dampened an additional 11 percent.
Not only is it quiet, but the bow, at just a shade under 31 inches axle-to-axle, balances exceptionally well at full draw, and let-off settings can be changed from 80-percent to 85-percent with an H15 Hex driver.
The valley is splendid, not too sloppy, and not too hard. I'm not too fond of limb stops and was thrilled to see Hoyt hadn't gone away from the cable stops on the top and bottom cam modules. Cable stops allow the shooter to drive the bow arm into the target while driving the release elbow backward and get a feel for the bow while achieving a surprise release.
When it comes to speed, the VTM doesn't disappoint. Set at a draw weight of 72.42 pounds and firing an Easton Axis 4MM Long Range arrow weighing 428 grains, the VTM produced a three-arrow fps average of 295 fps. After crunching the numbers, my VTM 30 had a kinetic energy rating of 82.69 foot pounds, more than enough to blow through any game animal on the planet.
If you're in the market for a new-for-2023 compound, Hoyt's VTM 30, also offered in a 34-inch axle-to-axle model, will make a superb in-the-field assassin.
Hoyt VTM 30 Specifications: 
Axle-to-Axle: 30 5/8 in.
FPS: 342 (ATA)
Brace Height: 6 in.
Weight: 4.6 lbs. bare bow
Draw Length: 25-30 in.
Peak Draw Weights: 40-80 lbs. adjustable down 10 pounds from peak
Finishes: Buckskin, Wilderness, Bourbon, Black Out, Realtree Edge, Kuiu Verde 2.0, Gore Optifade Subalpine, Gore Optifade Elevated II, Origin Raptor Highland, Realtree Edge Bone Collector, Black Out Bone Collector, Origin Raptor Keep Hammering, Black Out Keep Hammering