Burris jumps into the night optics fray with their new Thermal Riflescope platform. Predators and other denizens of the dark shudder…
by Rob Reaser
Thermal imaging has certainly risen in status and popularity among hunters and the personal defense crowd in recent years as technology and scales of economy have driven the costs down. Not as far down as night vision devices (NVDs), mind you, but something closer to palatable for the dedicated shooter's budget.
Already confused? Thought "night vision" optics were all based on the same technology? Don't worry, you're not alone.
Briefly, night vision technology has been around for quite some time (Germany deployed night vision technology in WWII) and is noted by several generations of advancement. The foundation of NVD operation is imaging produced by gathering reflected infrared (short wavelength) radiation the human eye cannot see and converting it to an image that is visible. Thermal imaging, by contrast, relies on the medium and long wavelength infrared radiation (also invisible to the human eye) emitted by anything with a temperature above 0° Kelvin. The heat signature is gathered and converted to an image based on temperature differentials.
That's a WAAAAAY simplified explanation of the two technologies, but good enough to understand the advantage of thermal imaging—it can provide visibility in absolute total darkness where the absence of reflected infrared light would render night vision optics ineffective unless the devices are equipped with an infrared emitter or illuminator to project IR onto the scene.
This year, Burris jumped all-in with the introduction of several thermal imaging products—two thermal rifle scopes, a clip-on that can add thermal imaging to a conventional optic setup, and a thermal monocular.
We got a chance to play around the BTS 50 Thermal Riflescope and the Thermal Handheld while on a hunt in South Dakota and came away mightily impressed with both.
The Burris Thermal Riflescope comes in 2.3-9.2X magnification (BTS 35) and 3.3-13.2X (BTS 50) magnification. Both are named after their respective focal lengths—35mm and 50mm. This, of course, delivers a difference in visual angles: 10.7°x8.0° for the BTS 35 and 7.5°x5.6° for the BTS 50. Ever-so-slight differences in dimensions, weight, and battery options further distinguish the two models. Otherwise, the BTS 35 and BTS 50 run neck-and-neck in performance and features.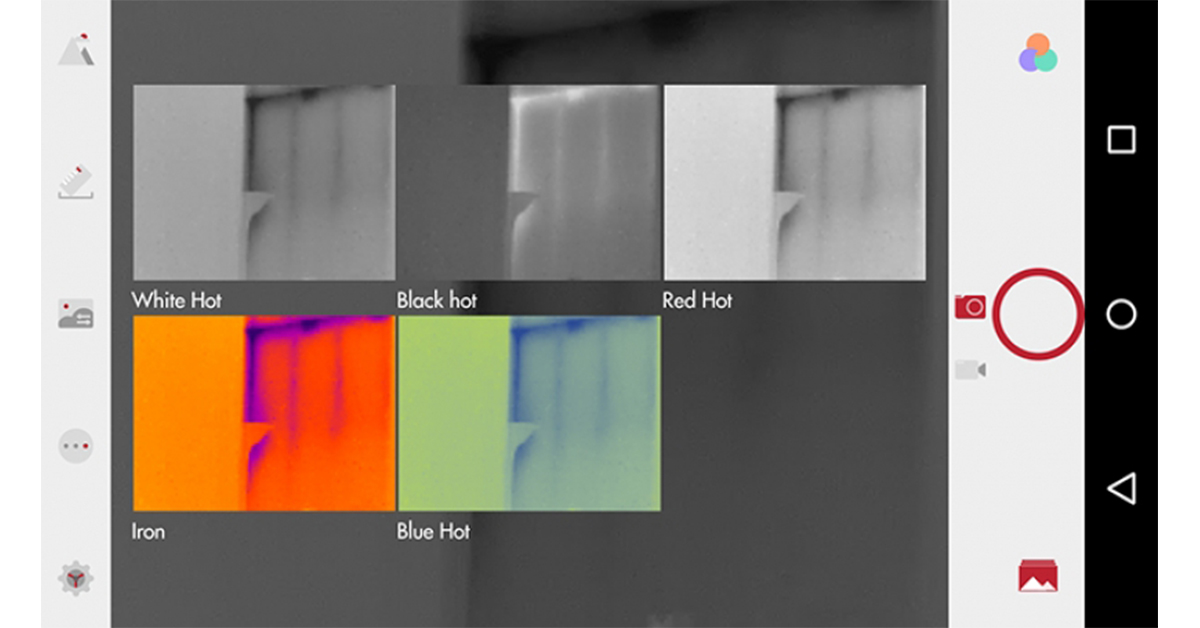 Seven user-selectable color pallets are offered: white hot, black hot, three different red hots, green hot, and blue hot. This selection of color schemes allows the shooter to choose the profile that delivers the optimal acuity for the conditions and target. Additionally, there are 10 brightness and contrast levels to choose from. Opting for a lower setting for dark ambient light conditions, for example, helps minimize "night blindness" when you spend a lot of time behind the eyepiece.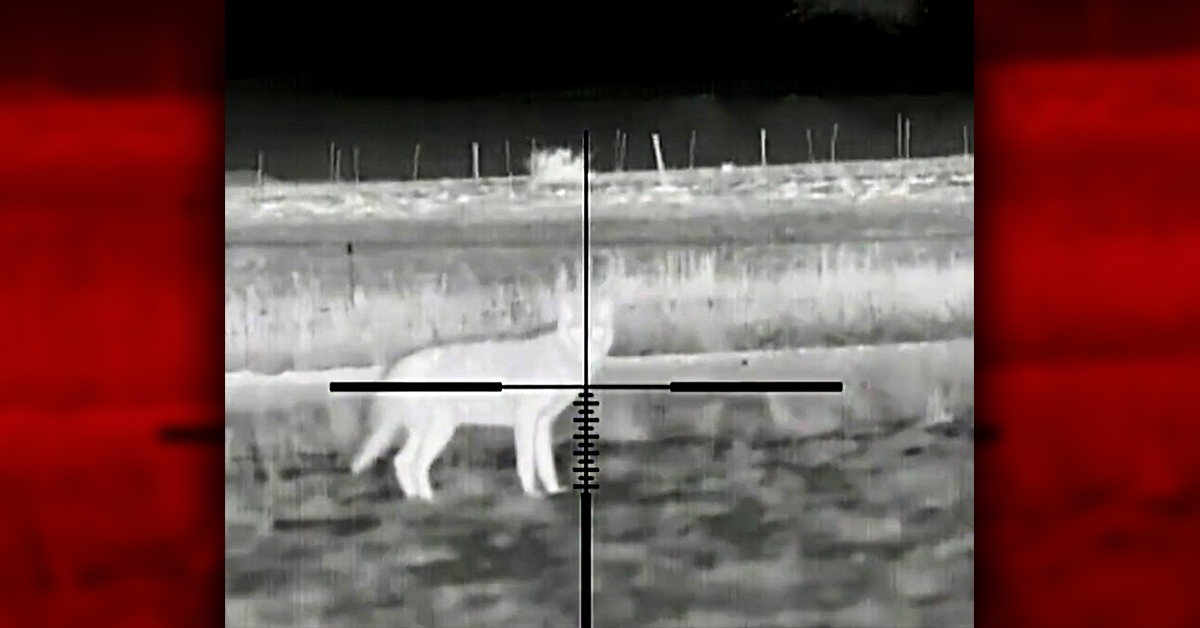 Overall, we found the system to provide excellent visibility. The 1024×768 OLED color screen offers a good sight picture with ample room to work the on-screen menu system without crowding the target.

Also available in a choice of ten are the reticle styles, which you can select through the advanced menu. Once the zero is calibrated, you can easily scroll through the reticle types to find the one that best suits your style or shooting condition, or that closely matches your bullet drop. All reticles can be set to display in black or white to offer the best visibility and contrast to the screen color mode selected.
Speaking of zeroing, the Burris Thermal Riflescope does it quite handily. After a successful morning hunt for gobblers, we decided to set up a buddy's Rock River Arms RRAGE with the BTS 50 that Burris' Loren Schrag brought with him to camp so we could pursue coyotes that night. Check out the above video as Loren provides a rundown of the thermal imaging system and shows how to shorten the distance between installation and zero.
Operation of the Thermal Riflescope could hardly be simpler as there are only two interfaces. One is the red on/off button and the other is the roller button. The on/off button is self-explanatory. The roller button is located on the left side for support-hand operation and just behind the power button. All menu and display functions are accessed by pressing this button and scrolling with the roller.
Zeroing is also done through the roller button. This system allows you to set the zero calibration for 50, 100, or 200 meters/yards, which is welcome given that your preferred zero distance will depend on your style of hunting. If you're going after swamp hogs, a 50-yard zero is probably your best bet. Coyotes? Two-hundred yards it is. With this system, setting zero requires moving the reticle from the point of aim to the point of impact at the specified distance, just as you would a bow sight pin. This is accomplished by using the roller button to shift the reticle along the X and Y axis by the distance required. If you're using a solid bench rest, this process can be done in as little as two shots—one to determine point of impact and one to verify the correct adjustment.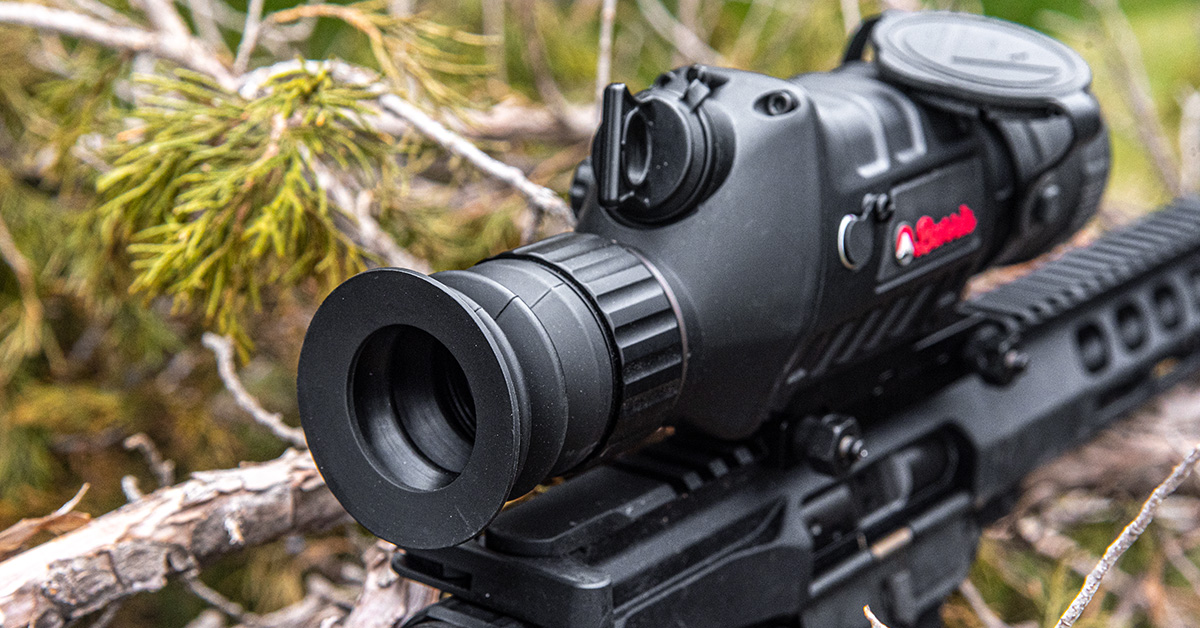 Another feature of the Thermal Riflescope that will win the favor of those deep-winter predator hunters is the battery system. The compartment is positioned atop the unit so that the cap is easily accessible. There is a large tab on the cap so you can grab and twist it off to expose the battery even when wearing thick gloves. A lanyard ring prevents dropping and losing the cap in the field.
As for the 1×18650 type battery, it can be installed without regard to polarity, which is another bonus. No need to fiddle with positive/negative orientation or compromising light discipline in the field when it's time for a change. The standard battery will provide ≥3 hours of runtime in both the BTS 35 and BTS 50, although the BTS 50 can extend that to ≥5 hours when using a 3400 mAh high-output battery. Should long, cold nights be part of your program, the BTS 50 and the H-O battery would be worth considering.
In the short time we had to play with the Burris Thermal Riflescope, we were hooked. The system is easy to setup, quick to zero, and comes with all the features we could ask for in an after-dark sighting system for hunting or for homestead/farm defense. With an included ranging function, picture-in-picture mode, video output capability, hot track option (tracking box that follows the area with the highest temperature…assumedly your target), and adjustable auto-off (5, 30, and 60 minutes), this thermal image sight checks all the boxes. With on-the-street retail prices hovering just below the $2,999 mark, the Thermal Rifle Scope is a serious investment, but one worth the price of admission into The Midnight Club.
Burris Thermal Handheld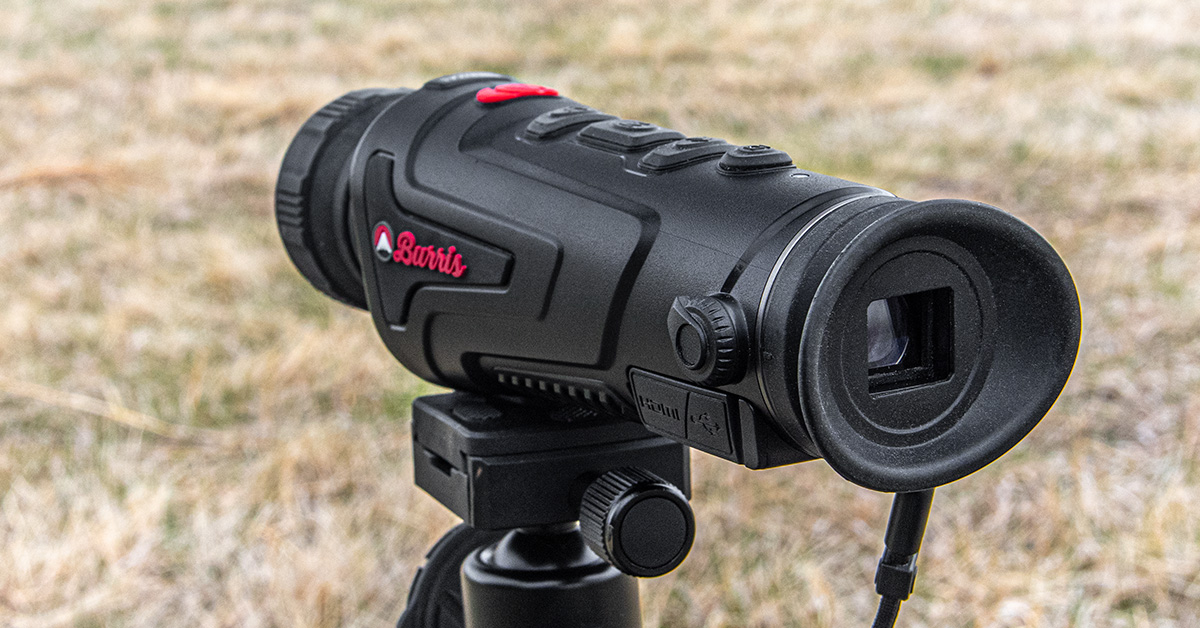 Launched alongside the BTS series Thermal Rifle Scopes, the Burris Thermal Handheld is a device that serves a broad range of applications. It's an excellent piece of equipment if you hunt predators with a spotter or wish to minimize fatigue and excessive movement when on a solo sit. It's also perfect for game tracking or seeing what's lurking around your property. This model offers real-time Wi-Fi-to-mobile connectivity, photo, and video recording, and many of the functions available in the Thermal Rifle Scopes. Street price is $1,999-$2,199.
For a knockout duo on the predator fields, the Burris Thermal Riflescope and Thermal Handheld is a combo that's tough to beat.
Call 'Em Up
Rocky Mountain Hunting Calls earned their chops developing elk calls, but the company has since expanded into a broad range of calls that include deer, moose, turkey, wolf, and coyote calls.
Our South Dakota turkey hunt naturally coincided with calving season, which is something coyotes and other predators/scavengers eagerly anticipate each year. So, we carried Rocky Mountain's Atomic-13 series predator calls with us wherever we went. These aluminum-body calls (the atomic number for aluminum is 13…see?) are stout, stylish, comfortable in the hand, and can belt out a dying rabbit like nobody's business.