The newly announced Springfield Armory Echelon 9mm pairs with multiple CrossBreed holsters right out of the gate. No need to wait for a carry solution!
by the Shoot On staff
CrossBreed Holsters, a leading manufacturer of American-made firearm accessories, has released a line of holsters specifically designed for the new Springfield Armory Echelon. This collaboration brings together the exceptional qualities of the Echelon firearm with CrossBreed's distinguished craftsmanship, resulting in a range of EDC holsters created for comfort and performance.
The Echelon is Springfield Armory's newest generation 9mm pistol that comes with an array of innovative features such as an amazing out-of-the-box trigger, excellent ergonomics, interchangeable backplates and three grip textures. Combined with its eye-catching design, it will quickly earn a reputation as a top-tier carry choice. To meet the expected demand, CrossBreed has made fits for all of their best-selling holsters. Each holster in the lineup delivers a perfect and secure fit for a reliable carry experience. Whether users prefer inside-the-waistband (IWB) or outside-the-waistband (OWB) options, CrossBreed caters to all preferences and styles.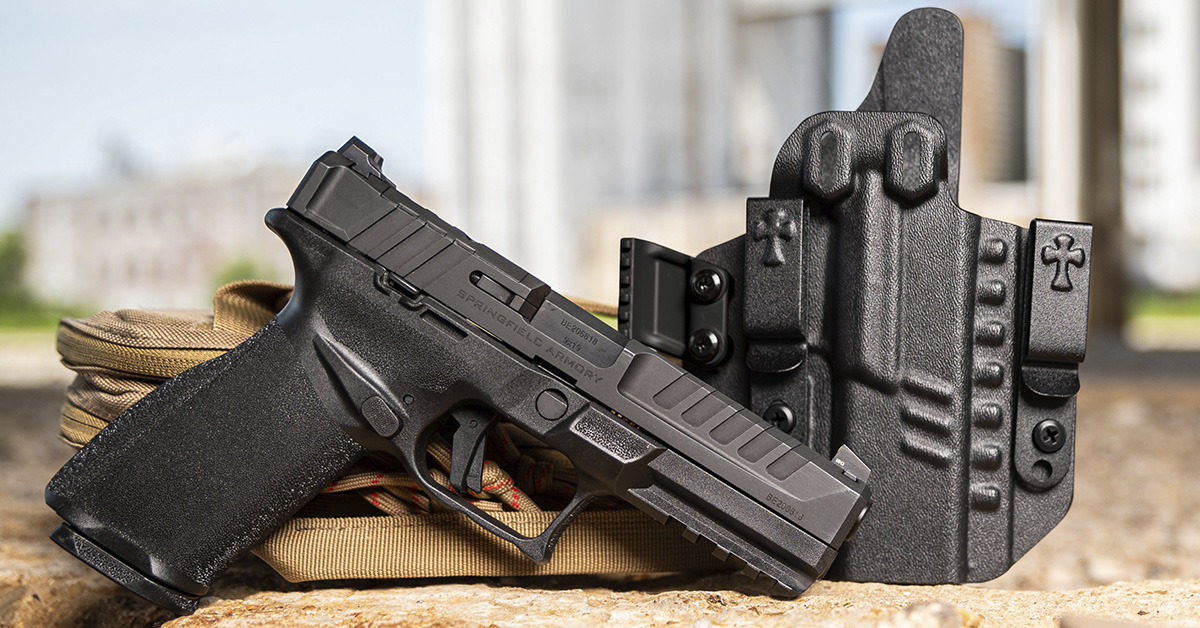 The new holsters include CrossBreed's highly acclaimed models such as the Rogue (voted 2022 Holster of the Year), Reckoning, Xecutive, SuperTuck, and more. With their expertise in holster design, CrossBreed has ensured that the Echelon is fully compatible with their most popular IWB and OWB options.
CrossBreed holsters are renowned for their high quality, durability, and comfort. The new Echelon-compatible holsters inherit these characteristics, providing users with a great feel and a comfortable hold. The attention to detail and craftsmanship in each holster ensure that the Echelon remains secure and is always accessible.
CrossBreed's dedication to customer satisfaction extends beyond the initial purchase. With their exceptional customer service, lifetime warranty, and commitment to continuous improvement, they guarantee a superior ownership experience for every customer.
The new line of CrossBreed holsters for the Springfield Armory Echelon is now available for purchase. For more information on CrossBreed's extensive line of holster and support system options, as well as their "two-week try it free" guarantee and lifetime warranty, visit CrossBreedHolsters.com.

Latest posts by Shoot On Staff
(see all)