The Elite 4500 Series is back in 4X trim…just in time for hunting season
by the Shoot On staff
If you're like most of us, you've probably saved a good bit of coin on ammo over the last year because, well, there hasn't been a whole lot of ammo to spend coin on. That savings presents an opportunity to freshen up our shooting and hunting gear. Should a new hunting scope be in the offing for you this year, you may want to give the new Bushnell Elite 4500 4X series a gander.
The 4500 4X represents a comeback for Bushnell's Elite series hunting rifle scopes. Offered in three different models to span applications ranging from muzzleloader to long-distance centerfire, the Elite 4500 4X stakes its ground as a robust, full-feature optic with an easy to swallow price, boasting MSRPs ranging from $229.99 to $299.99.
We recently spent some time with the Elite 4500 4X scopes and, in addition to appreciating the price-to-performance ratio, liked the fact that these scopes include capped elevation and windage turrets combined with a crisp and simple Multi-X reticle. This is a welcome feature for hunters who spend time getting familiar with their load performance at varying distances and want the opportunity to dial in bullet drop compensation and wind drift in either a range or hunting environment.
Check out the video above as Bushnell Brand Manager Carlos Lozano gives us a run-through of the new Elite 4500 4X rifle scopes.
Elite 4500 4X 1-4×24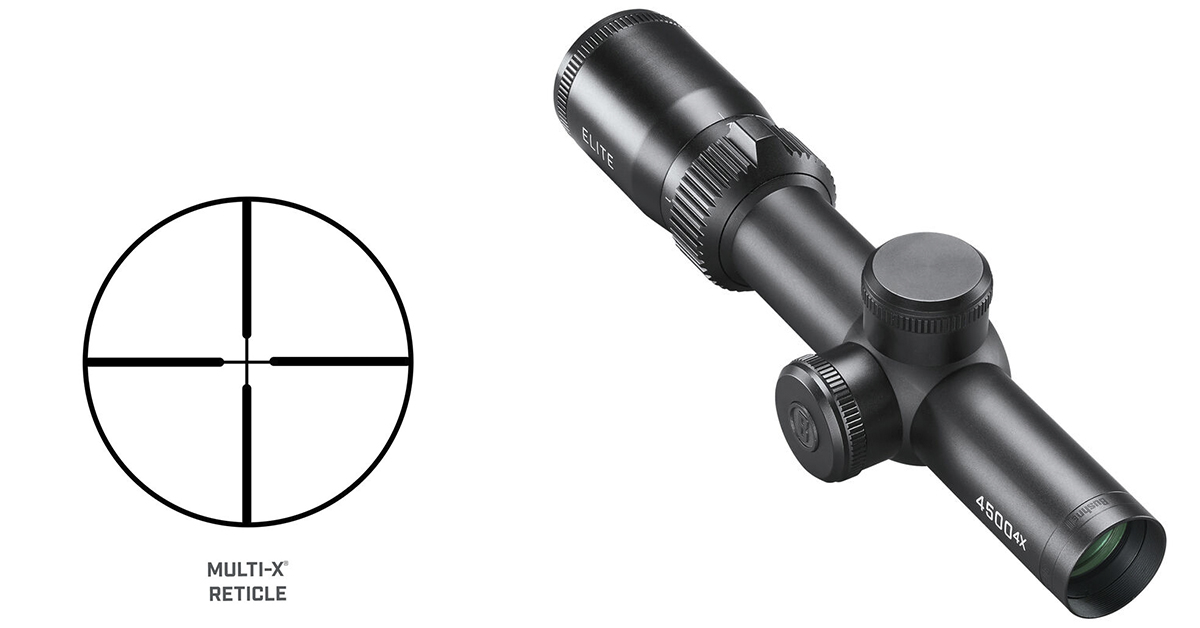 Configuration: 1-4×24
Reticle: Multi-X
Eye Relief:4 in.
Length:5 in.
Weight:5 oz.
FOV @ 1,000 yds: 88 ft. @ 1X; 26 ft. @ 4X
Total Elevation/Windage Travel (MOA): 120/120
MSRP: $229.99
More Info: Elite 4500 4X 1-4×24
Elite 4500 4X 2.5-10×40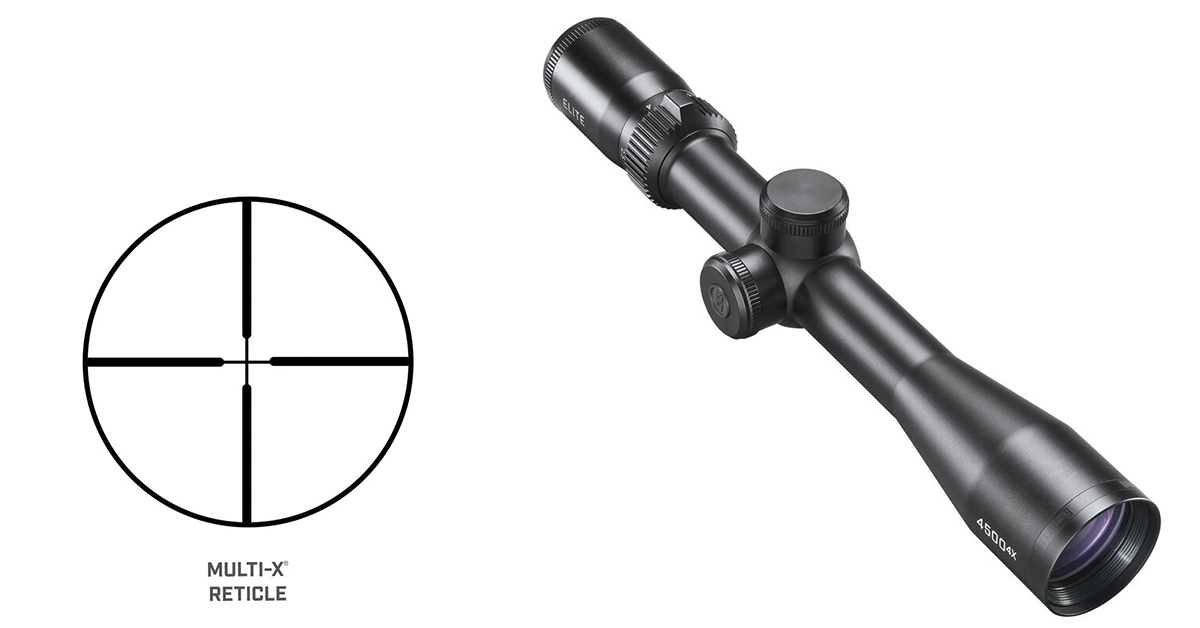 Configuration: 2.5-10×40
Reticle: Multi-X
Eye Relief:3 in.
Length:1 in.
Weight:7 oz.
FOV @ 1,000 yds: 38 ft. @ 2.5X; 10 ft. @ 10X
Total Elevation/Windage Travel (MOA): 80/80
MSRP: $269.99
More Info: Elite 4500 4X 2.5-10X40
Elite 4500 4X 4-16×50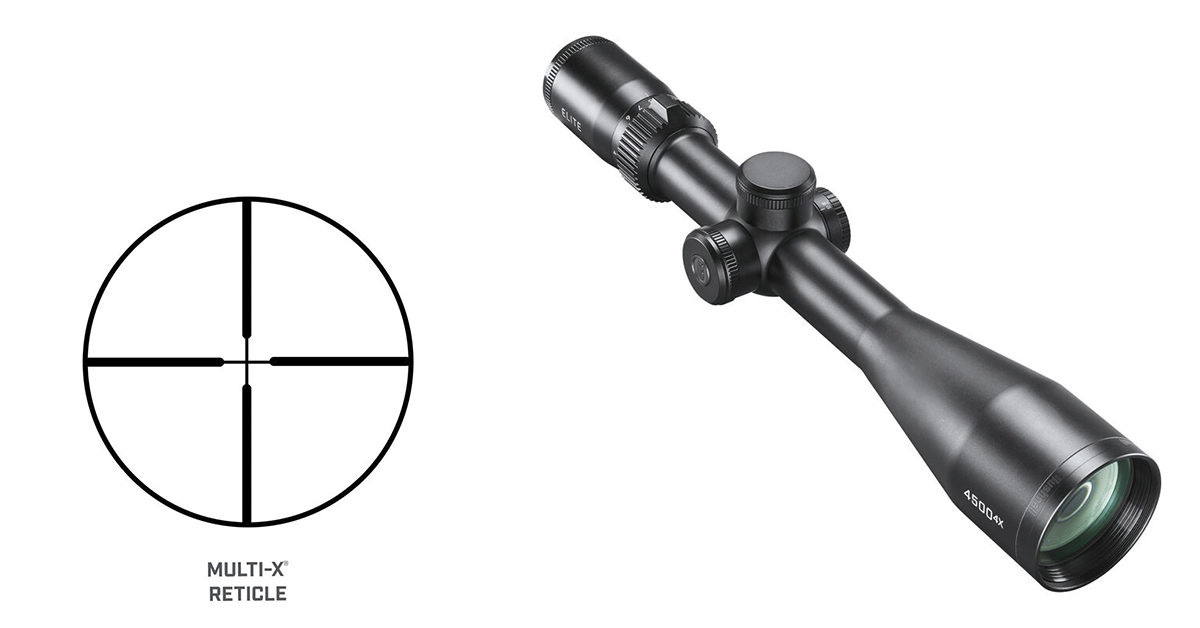 Configuration: 4-16×50
Reticle: Multi-X
Eye Relief:3 in.
Length:1 in.
Weight: 20 oz.
FOV @ 1,000 yds: 25 ft. @ 4X; 6.2 ft. @ 16X
Total Elevation/Windage Travel (MOA): 70/70
MSRP: $299.99
More Info: Elite 4500 4X 4-16×50

Latest posts by Shoot On Staff
(see all)