XS® Sights is pleased to now offer its popular Ghost Ring sight sets for Henry Big Boy Carbine lever-action rifles chambered in .357 Magnum and .44 Magnum.
The XS Ghost Ring sight sets are made of precision-machined steel and fully adjustable for windage and elevation.  Featuring a large ghost ring aperture and white stripe front sight, they are designed for easy installation on Henry Big Boy Carbines equipped with a compatible XS Lever Rail.  These rugged ghost ring sight sets deliver an enhanced field of view and white stripe front sight that is highly visible on targets in a wide array of lighting conditions, allowing for the fastest target acquisition possible with iron sights.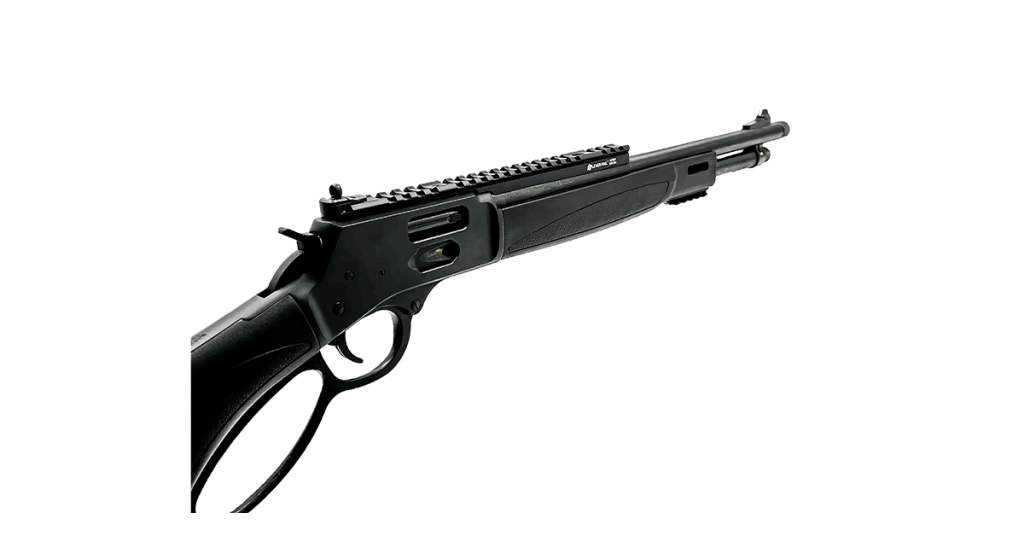 "We introduced the XS Lever Rail for Henry Big Boy Carbines chambered in .357 Magnum and .44 Magnum late last year and have been inundated with requests for compatible ghost ring sight sets," said Addison Monroe, Marketing Manager, XS Sights. "We are happy to now offer these to customers who want to take their Henry lever gun to the next level of performance when using iron sights."
XS Ghost Ring sets are CNC-machined in Fort Worth, Texas and come with both a .230" ID and .191" ID aperture for fine tuning to various shooting environments.
Retail Price: $111.00
For more information on these new sights, see XS Henry Ghost Ring Sights.
Backed by a 10-year, No Questions Asked Warranty and XS's 30-Day Satisfaction Guarantee.

Latest posts by Shoot On Staff
(see all)