Sig's latest micro-compact in .380 ACP carries discreetly yet handles like a larger-size personal defender
by Barb Melloni
Concealed carry is the name of the game when it comes to handguns recently coming to market, and we would be remiss if we failed to feature the newest micro-compact to prove size doesn't matter. Chambered in .380 ACP, the pocket-sized Sig P365 does not skimp on features and given its lineage and the success rate of its bigger brothers chambered in 9mm and beyond, this should come as no surprise.
The Sig P365 in .380 ACP ships with two ten-round magazines, one being a standard flush fit and the other an extended magazine, giving a tad more real-estate for your pinky. I have found that flush-fit magazines, although they do tend to provide a little more ease when it comes to concealment, leave your pinkly flopping around like a dead fish. This was not the case with the flush fit mag on this P365. Granted, different sized hands may have different outcomes. I will say the extended magazine would be my primary option if I had to choose between the two as the extension is ever so slight enough that it does not present a printing issue when carrying concealed.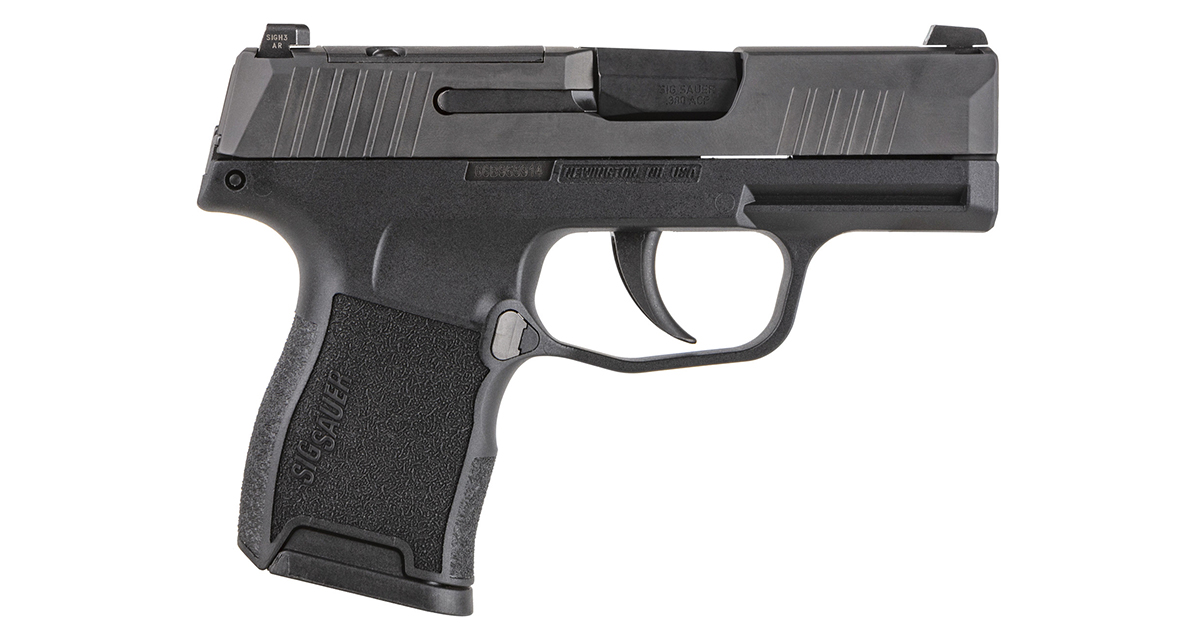 Overall length on this striker-fired carry gun comes in at 5.8 inches and an overall width of only one inch, allowing a close, snug fit to your body. With a weight of under one pound, you will almost forget it is even there.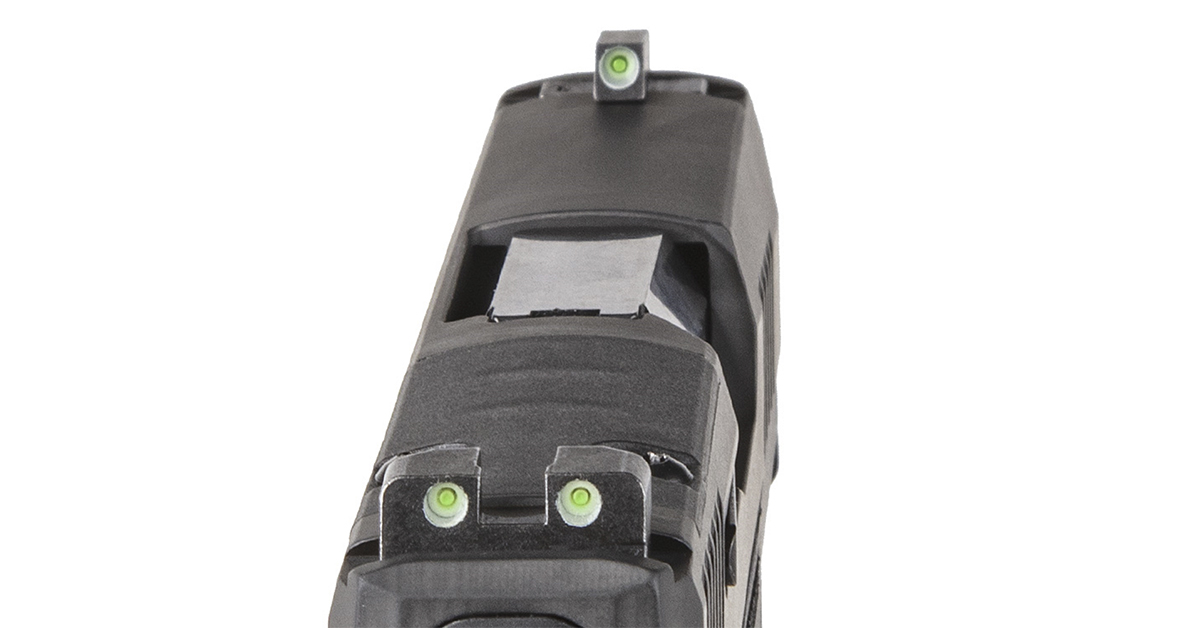 I'm personally a fan of iron sights, so the SIGLITE night sights preinstalled on the front and rear were quite welcome and appeared bright green in dim to pitch black lighting conditions, proving very easy to pick up. For those who are fans of optics on their pistols, no fear, as Sig has created this model optics ready.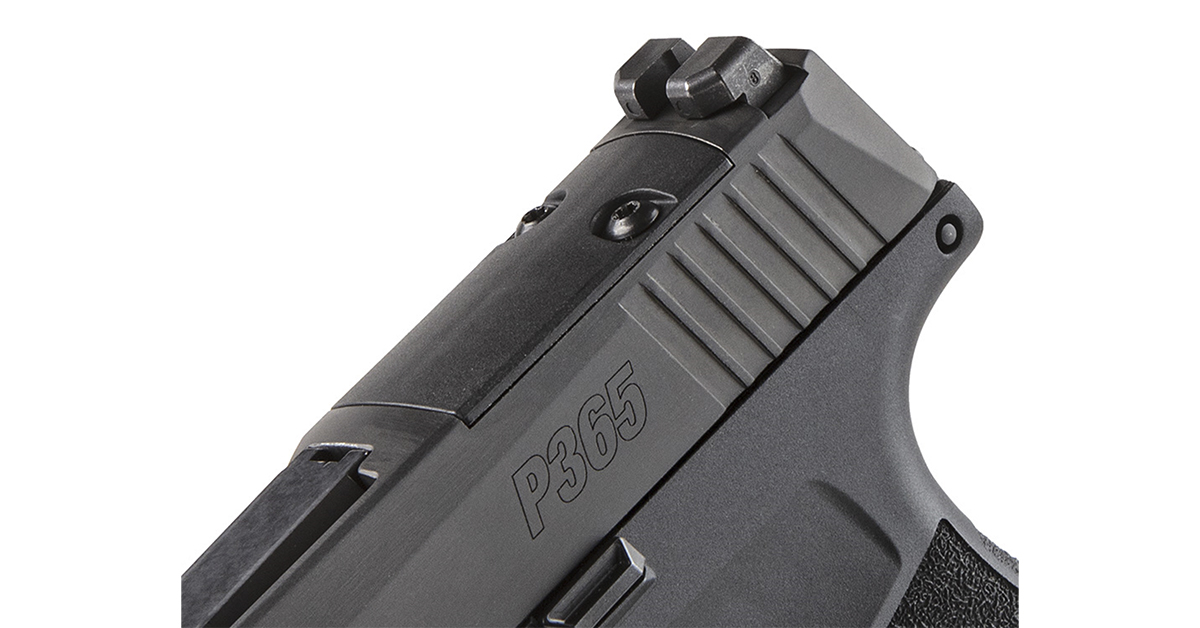 The slide on this model is compatible with the Sig Romeo Zero Elite or any other red dot that has the same footprint for ease of mounting. Another feature, should you choose to employ it, is the built-in accessory rail — perfect for a flashlight, laser, or other accessories.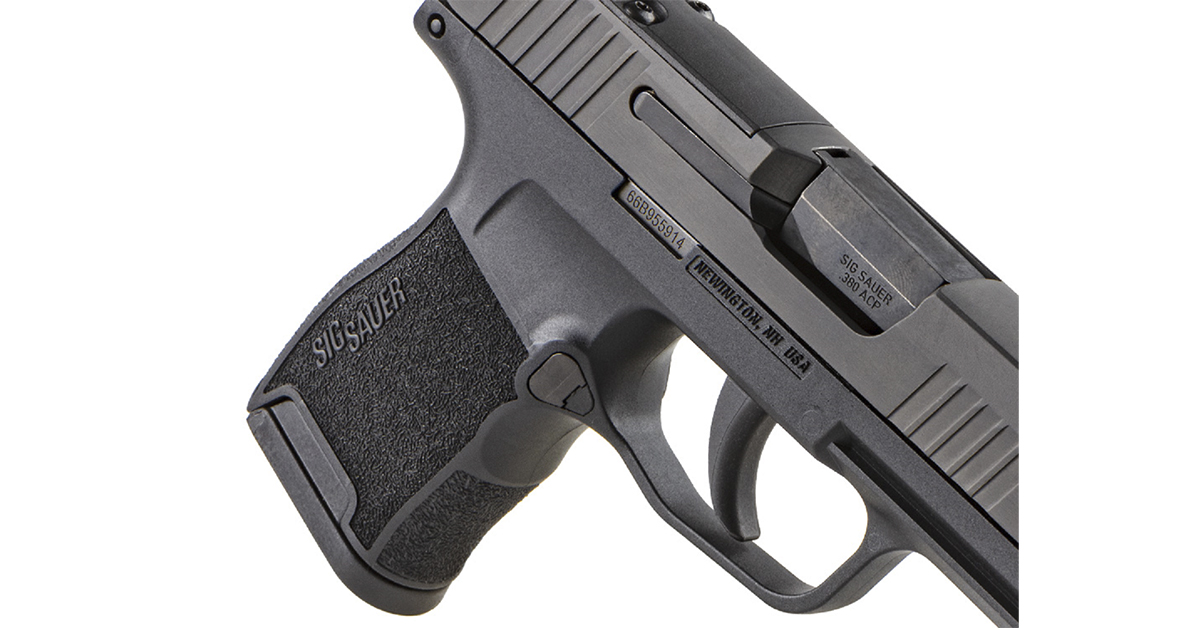 Earlier, we mentioned this .380 as being just one of many in a lineage of famed pistols, and this comes in quite handy for the at-home gunsmith. Featuring the same grip module as its predecessors, you have the option of swapping out to different grip modules, installing a variety of different triggers, and more with ease — an especially attractive feature should you happen to already own another Sig P365.
Range day with the P365-380 was enjoyable. Often, when you have a handgun of this size, they can tend to be quite snappy. This was not the case as the P365 shot surprisingly flat for a micro-compact carry gun. Recoil was more than manageable, allowing you to get those sights back on target sooner rather than later. Minimal effort was required to manipulate the slide when chambering that first round or during simulated malfunction drills. Ease of working the slide is a top complaint for many new shooters or those with physical constraints such as arthritic wrists and fingers. So, if you find yourself falling into one of those demographics, be sure to check out this option.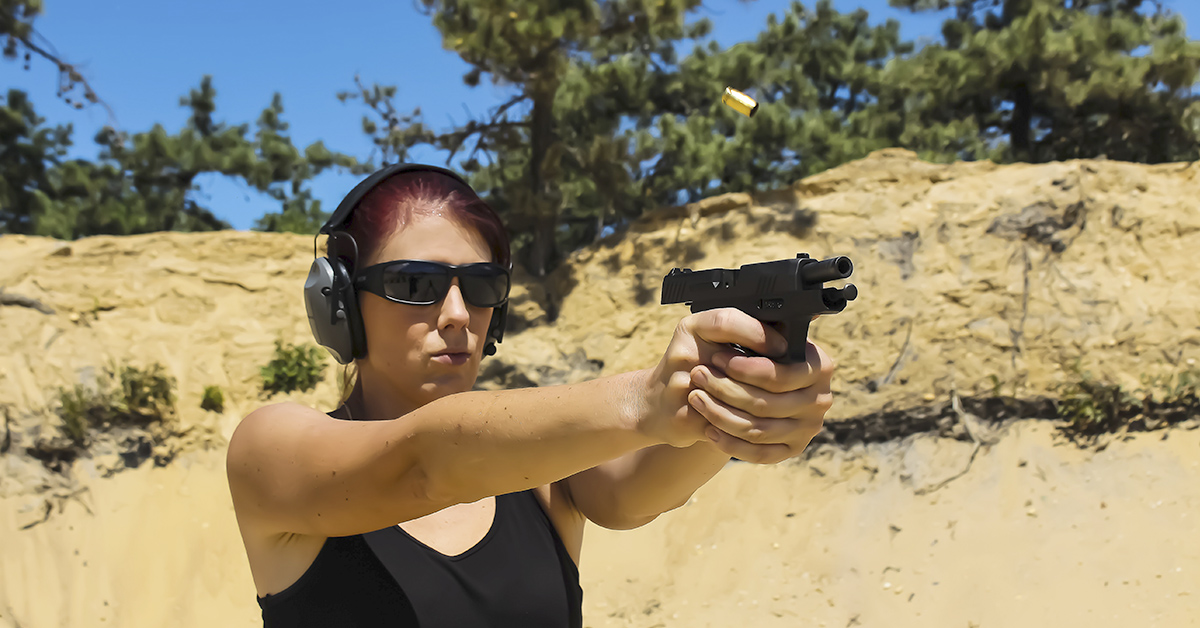 From just outside a standard defensive distance of 15 yards, function, reliability, and accuracy were tested. Group sizes averaged between 1.5-2 inches respectively out of the following ammunition:  Hornady Critical Defense 90gr FTX, Browning BXP 95gr, and Federal Punch 85gr. The only malfunction incurred during testing was yours truly downing an energy drink on the way to the range, which didn't exactly do anything to help shrink group sizes, so we can chalk that up to a bit of shooter error. Then again, heaven forbid you need to call upon your gun in a life-or-death scenario, it's good to know that groupings under less-than-ideal conditions can be that small.
The world is a crazy place these days, and the Sig P365 chambered in .380 ACP has earned itself a spot amongst my top go-to options for carry guns. Additionally, you cannot beat the price point, with it coming in sub-$500. Whether it be appendix carry, hip carry, or for use in a variety of concealed carry clothing options now available, this trusty little pistol is guaranteed to have your six should the need arise.
Sig Sauer P365-380 Specifications
Caliber: .380 Auto
Mags Included: (2) 10-rd. steel
Sights: SIGLITE night sights
State Compliant: CO / CT / HI / IL / NJ
Pistol Size: micro-compact
Overall Length: 5.8 in. [148 mm]
Overall Width: 1.0 in. [26 mm]
Height: 4.2 in. [107 mm]
Barrel Length: 3.1 in. [78 mm]
Weight: 15.7 oz. [445 g]
Sight Radius: 4.9 in. [124 mm]
Accessory Rail: SIG Rail
Trigger Action: striker
Trigger Type: standard curved
Grip Type: polymer
Grip Color: black
Barrel Material: carbon steel
FCU Material: stainless steel
Slide Finish: Nitron
Slide Material: stainless steel
Manual Safety: no
Optic Ready: yes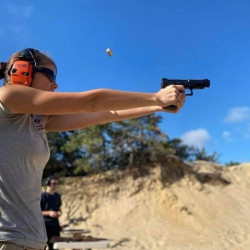 Latest posts by Barb Melloni
(see all)