Blending sumptuous Turkish walnut furniture and serious defensive shotgun hardware, the MAC 2 Tactical Wood 12-gauge semi-auto has an old-school flavor with modern technology performance
by Rob Reaser
Defense professionals present differing opinions as to which firearm platform is best for close encounters on the home or business fronts. Some argue for the high-round count of an AR-15; others lean towards the knock-down brutality of a 12-guage shotgun. Like many of you, I prefer options, so I have both strategically located around the house. Most of us, though, can always make the case for adding one more defensive firearm to our stash.

If that is you, or if you are looking to pick up your first home defense or truck scattergun, you may want to give the Military Armament Corporation MAC 2 Tactical Wood a hard look. Priced at a wallet-pleasing $549.99 MSRP and available at retail for around $470, the MAC 2 Tactical Wood delivers a lot of performance and features for the price.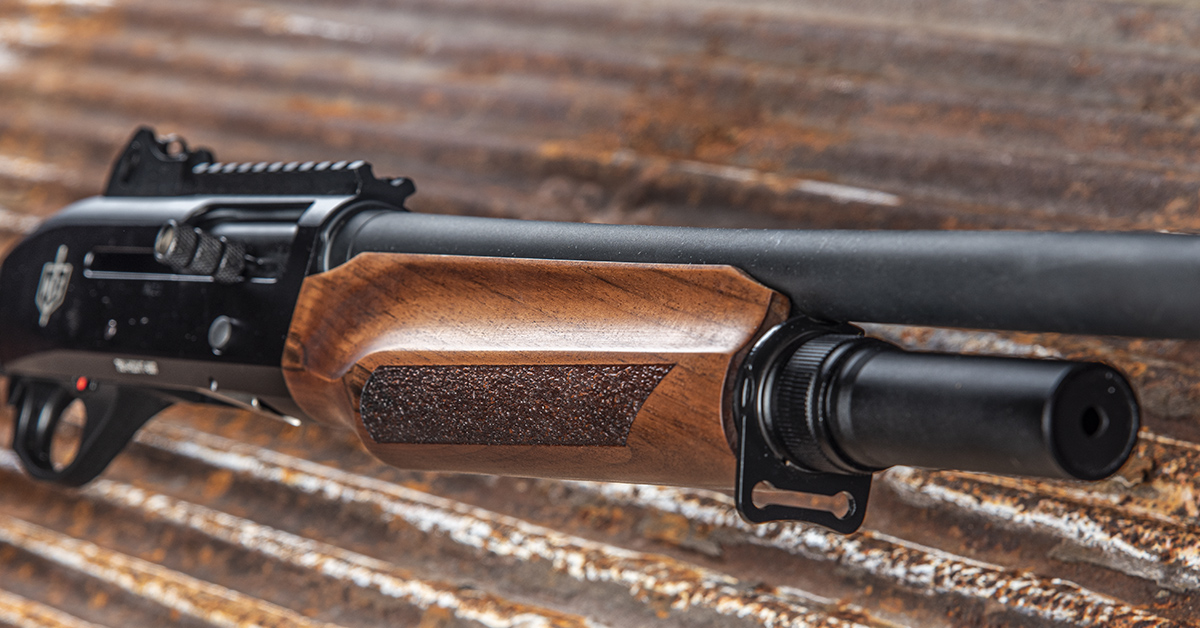 While aesthetics need not factor into the true value of a defensive arm, I admit being perpetually attracted to the sturdy-yet-graceful look of a stained hardwood and matte finish metal blend. The MILSPEC 1911 I carry every day, the Remington 870 I keep stashed in a "good place," and my home-brewed "within reach" Romanian AKM all have the same old-school vibe, and I love it. Now, I add the MAC 2 Tactical Wood to that list.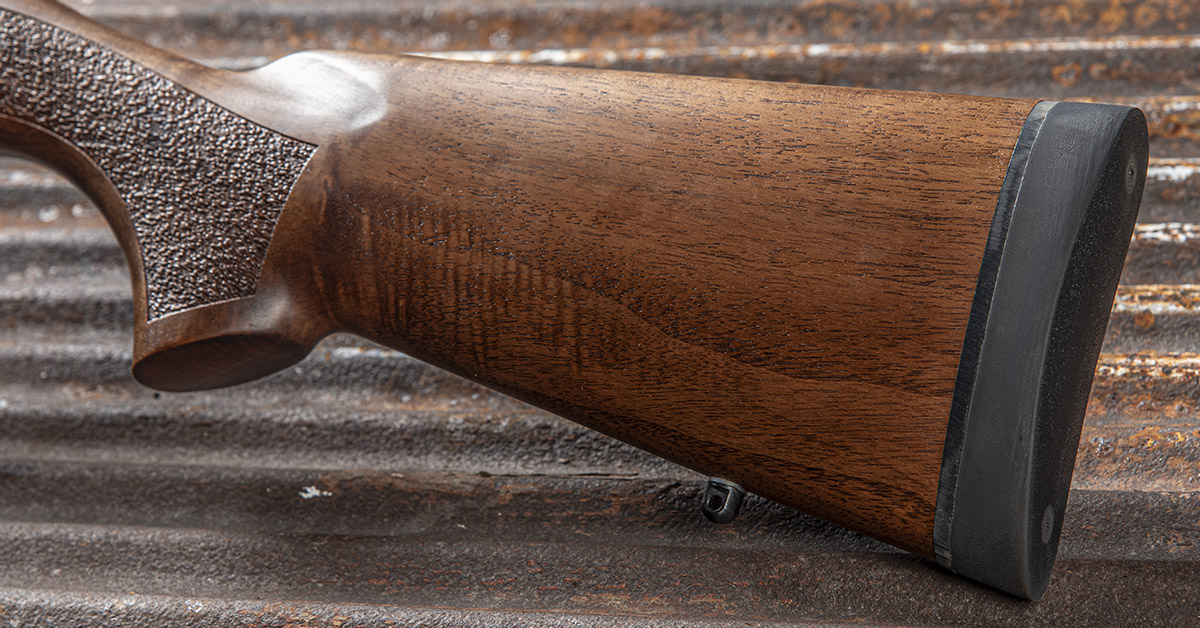 This shotgun is made in Turkey and imported by SDS Imports of Knoxville, TN — the same company behind the Tisa USA, Tokarev USA, and Spandau Arms brand of imports. Naturally, Turkish walnut comprises the furniture. For the MAC 2 Tactical Wood, the forearm and stock's matte finish elegantly complement the gun's matte blued steel barrel and black matte anodized aluminum receiver.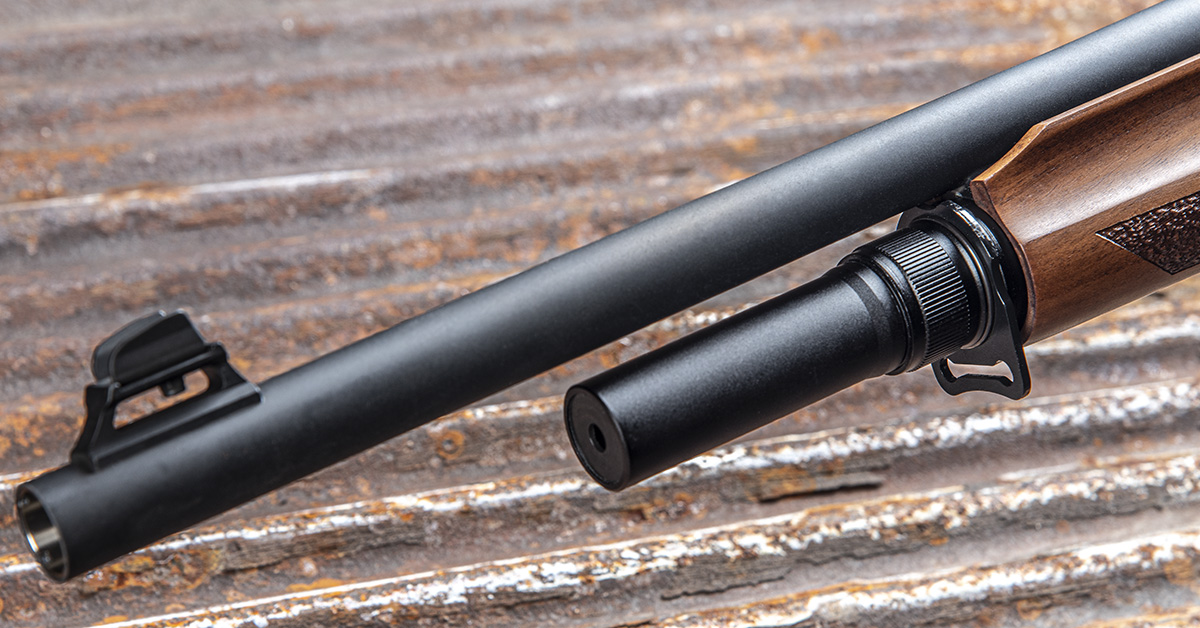 The MAC 2 Tactical Wood sports an 18.5-inch cylinder bore barrel threaded to accept the Benelli/Beretta Mobil choke tube pattern. Cylinder, modified, and full chokes are included with the shotgun along with a handy choke wrench.
Chambered for 2 ¾- and 3-inch 12-gauge, the MAC 2 Tactical Wood has a 5+1 capacity courtesy of a magazine tube extension. A pivoting sling swivel secured behind the magazine nut promotes a comfortable left- or right-shoulder carry with a sling attached.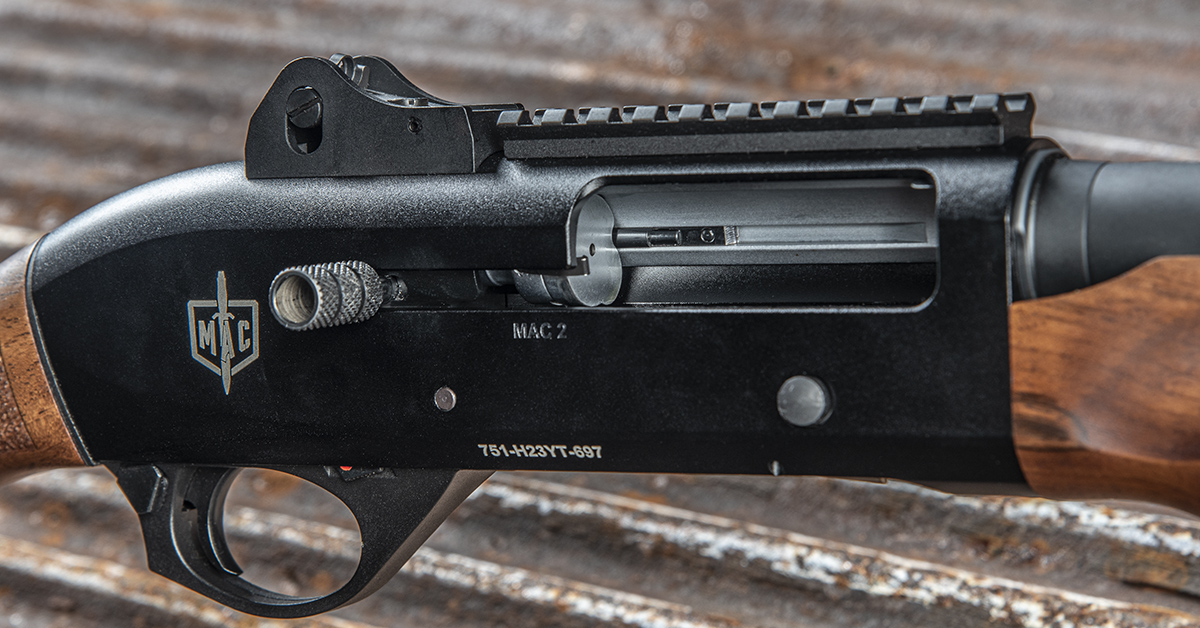 The MAC 2 Tactical Wood is a semi-auto action shotgun that works on inertia cycling instead of gas. This means cycling relies on the dual action of a recoil spring in the stock and a spring in the bolt to manage the extraction, ejection, and feeding functions. A gas system, by contrast, depends on diverting gas from the barrel to push a piston and rod assembly for the cycling function. Both work great, but inertia systems like that found in the MAC 2 Tactical Wood are less complicated, run cleaner, and are typically less "load sensitive" than gas operating systems.
The latter is welcome in a defensive shotgun should you wish to change up your ammunition between, say, the extremes of a light-recoil, 2 ¾ #00 buckshot load and a heavy-thumping 3-inch slug. That said, the MAC 2 Tactical Wood owner's manual recommends 1 1/8 ounce and 1350 fps minimum velocity shotshells. At the same time, the manual states that the shotgun "will cycle lighter loads well after completing the proper break-in period."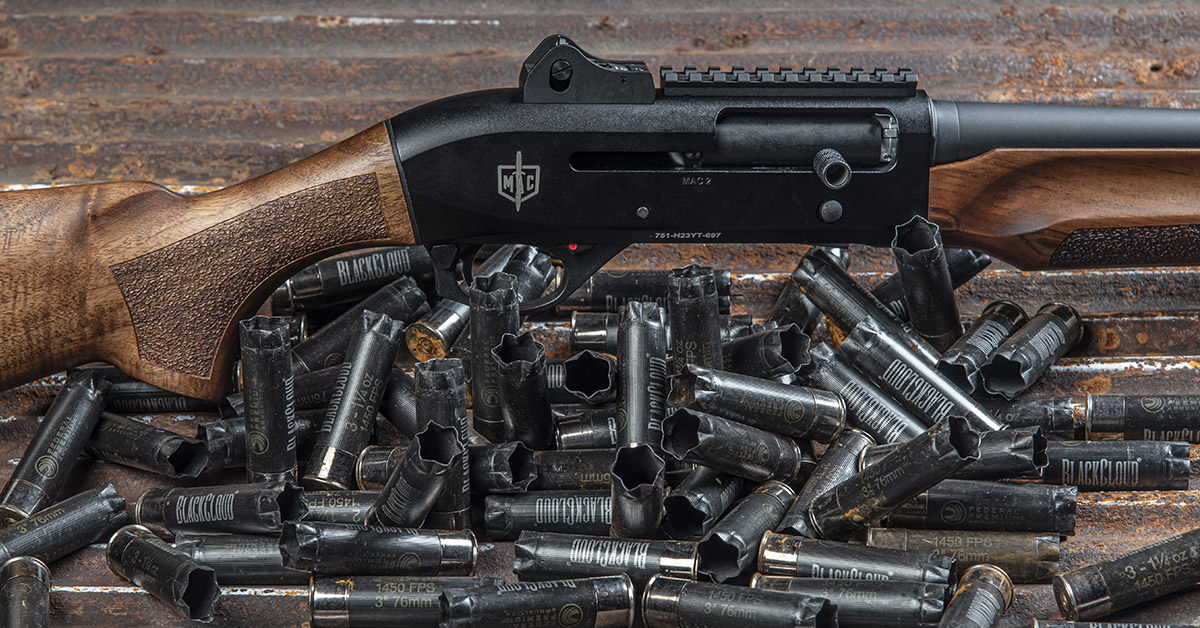 What is that break-in period? Try 100 rounds of 1350+ fps ammo. Fortunately, I had a pile of 1450 fps waterfowl loads collecting dust, so my cousin and I burned through 100+ rounds one hot and sunny afternoon to get the MAC 2 Tactical Wood broken in. (No, I wasn't about to take all that abuse myself!) Our shoulders were a tad tender after the wanton expenditure of perfectly good shotshells, but the result was a "settling in" of the inertia system and reliable cycling across a broad range of defensive loads.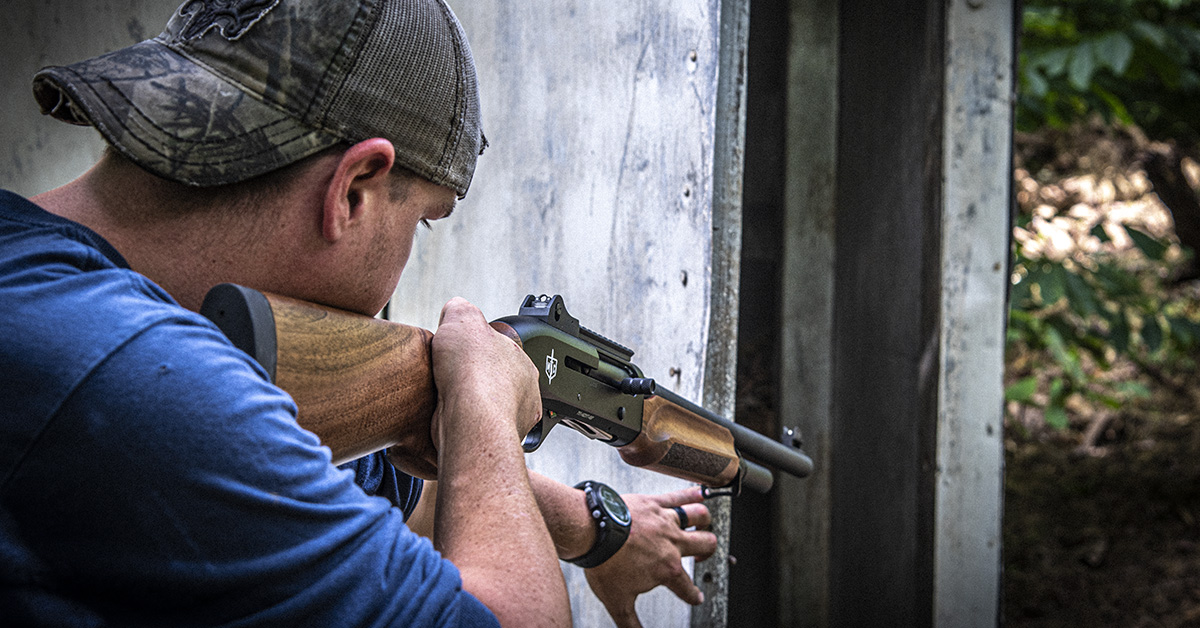 A defensive shotgun is typically deployed for close-quarter use. As such, low weight and a high maneuverability factor are important. The MAC 2 Tactical Wood satisfies both quotients. With an overall length of 41.25 inches and weighing in at 6 lbs., 8 oz., this shotgun is easy to handle in close environments. Sure, the light weight means a bit more smack in your shoulder when you're pushing out a heavy payload, but you're not going to use this for a day in the goose blind.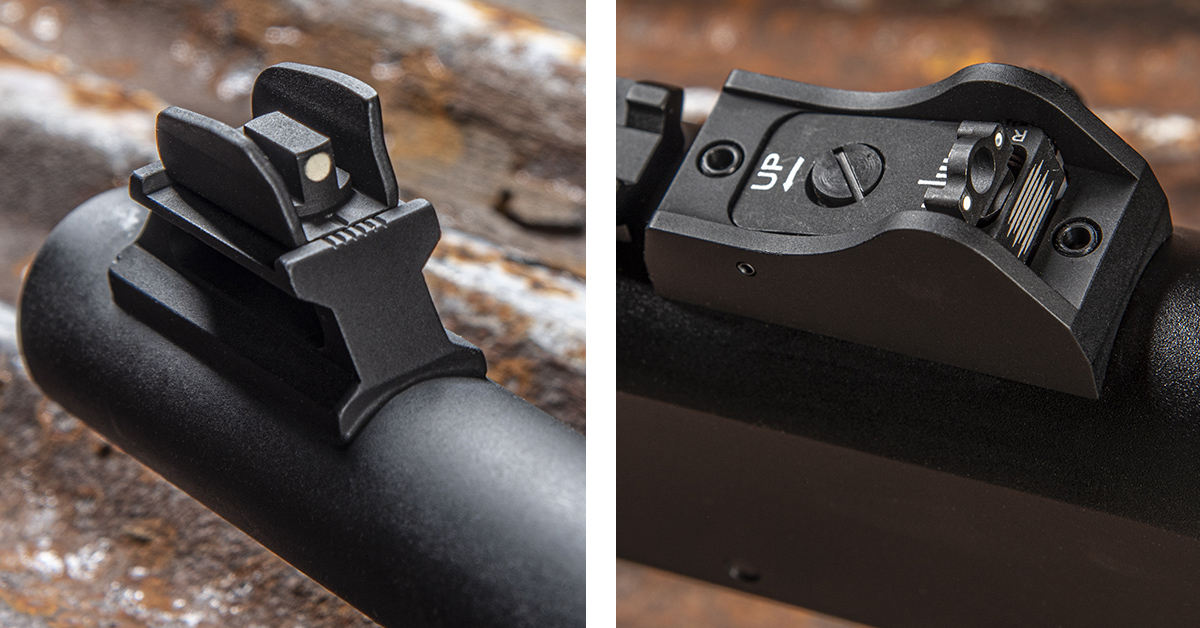 For me, nothing beats an aperture and post open sight system, and the MAC 2 Tactical Wood comes so equipped. In back is a windage- and elevation-adjustable ghost ring while the front sight is a post. White alignment dots are provided for enhanced low-light use. What's noteworthy about this setup is that both the front post and rear ghost ring are shrouded on the sides. This protects the sights from being damaged by most hard knocks and bumps.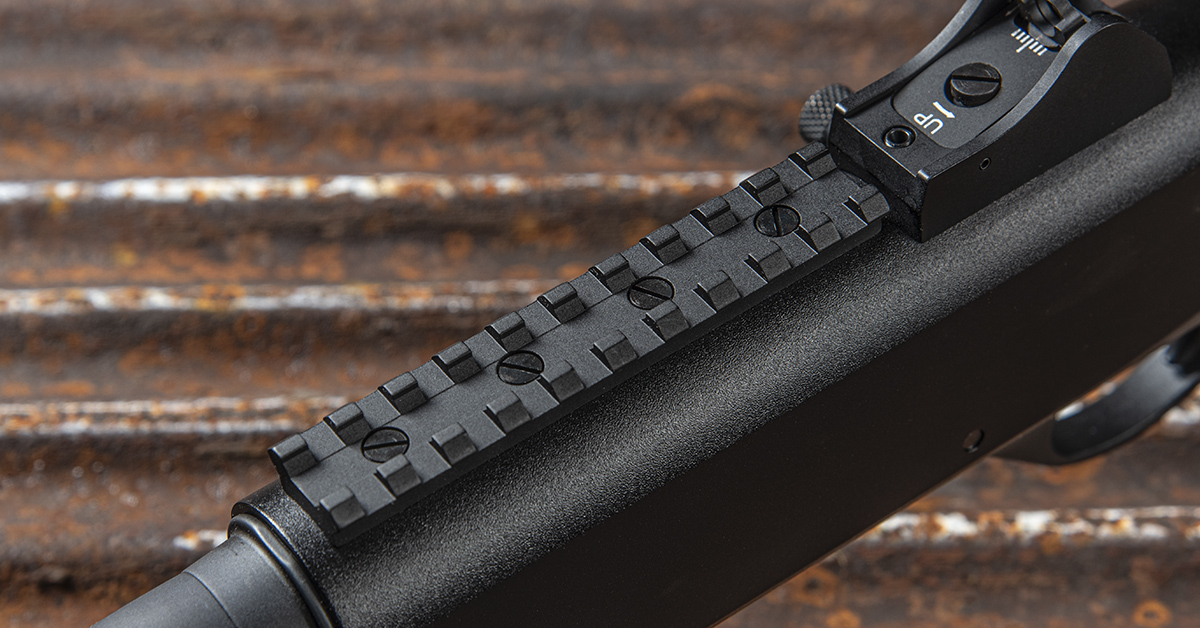 Should you wish to go with a red dot, the MAC 2 Tactical Wood comes with an attached Picatinny rail mounted atop the receiver.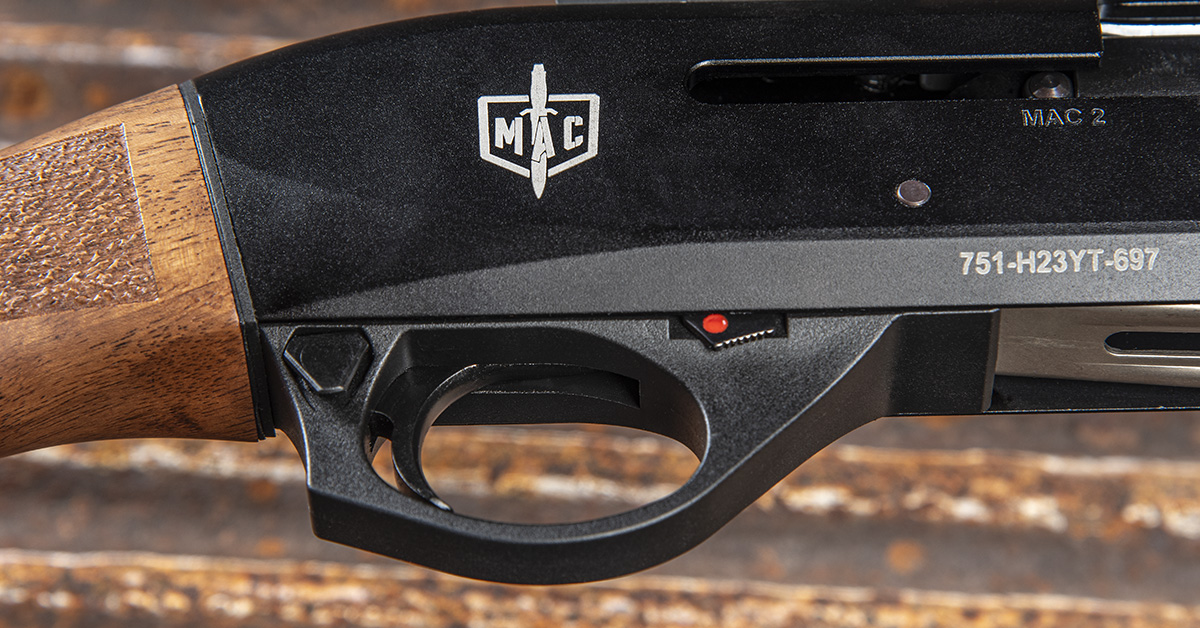 Operational controls are standard semi-auto shotgun fare. The crossbolt safety is positioned behind the trigger and the cartridge drop lever is at the front of the trigger guard.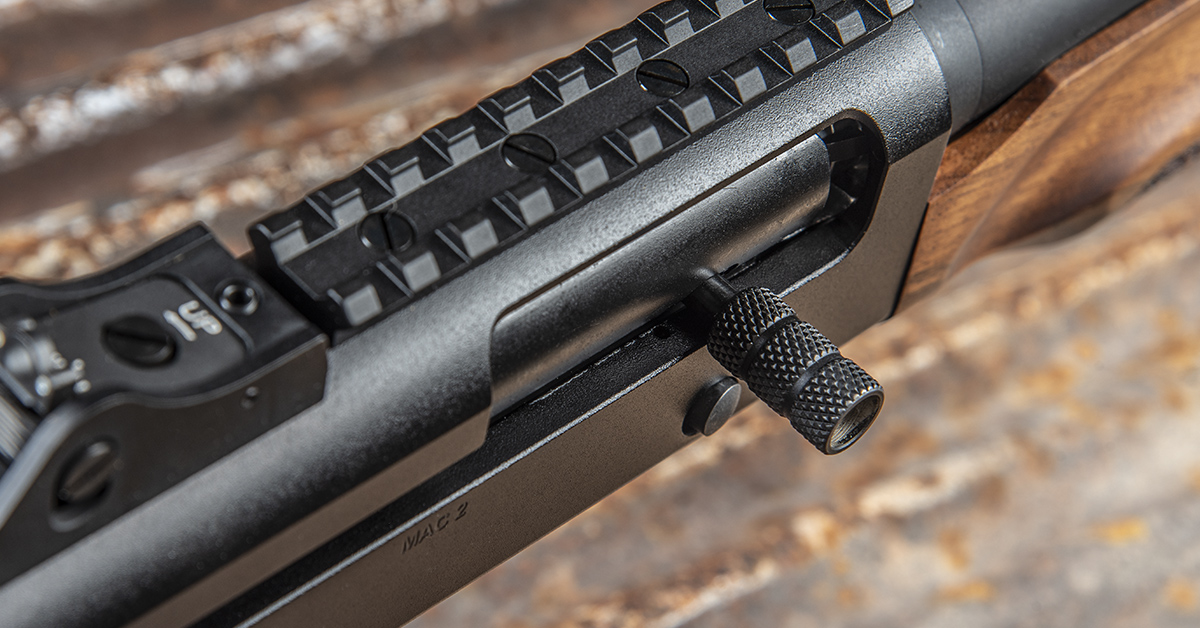 The bolt handle is a stout piece with aggressive knurling to ensure a no-slip grip. The bolt release beneath the handle is not oversized, but it offered no challenges during operation.

Field stripping the MAC 2 Tactical Wood for cleaning is straightforward. When deep cleaning is in order, the bolt is a toolless disassembly design. The only tool needed is a punch to push out the trigger assembly pin should you want full access to the inside of the receiver.
Those of you who are familiar with the Benelli M2 series shotguns may see many similarities between the M2 and the MAC 2 Tactical Wood. And you would be correct. Aside from some oh-so-subtle differences, the MAC 2 Tactical Wood is essentially a design clone of the Italian gun. It even uses the same choke tube pattern, as mentioned, and is compatible with all Benelli M2 accessories, including stock shim and cast kits.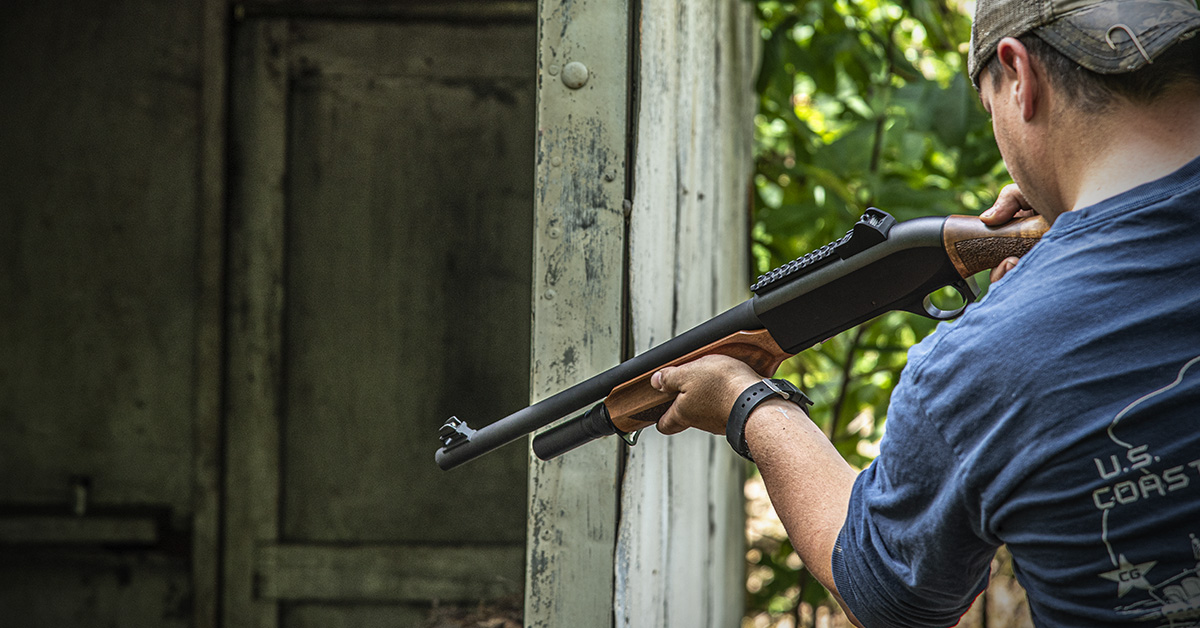 As a budget-priced add-on to your home defense arsenal or a rough-and-tumble truck gun that you don't mind subjecting to a bit of a beating, the MAC 2 Tactical Wood from Military Armament Corporation seems to be a solid buy.
Military Armament Corporation MAC 2 Tactical Wood Specifications
Chamber: 12-gauge, 3-in.
Action: semi-auto, inertia
Barrel Length: 18.5 in.
Stock/Forearm: Turkish walnut
Capacity: 5+1
Sights: adjustable ghost ring rear/blade front
Optic Compatible: yes (Picatinny rail)
Finish: matte black anodized
Overall Length: 47.8 in.
Weight: 6 lb., 8 oz.
Chokes: Benelli/Mobil® 1/3/5
MSRP: $549.99