Wildlife Research Center®, the leader in Scent and Scent Elimination is celebrating our 30th year of Special Golden Estrus®. 
Originally Special Golden Estrus® was only available as a special favor to a select few industry insiders.  It's been 30 years now since Wildlife Research Center released this amazing product to the public, so hunters everywhere could have access to this fresh and extra premium estrus scent. Now you can be an industry insider too.
Special Golden Estrus® is the Fresh and Super Premium Doe urine with Estrus Secretions packaged for use this year.  Every bottle is labeled with its own serial number and "Use By" date; so you know it's fresh.
The Gold Standard® of Estrus Type Scents!  Available for 2021 with the new special edition packaging, to commemorate the 30th year of Special Golden Estrus®.  Look for the trademark gold cap and bottle.  Supplies are limited, so get yours before it's too late!  
MSRP on the 30th Edition Special Golden Estrus® 1 FL OZ Bottle is $13.19, 4FL OZ $30.59 and will be available at better Sporting Goods Stores this fall.
Wildlife Research Center® is known for its innovative products in Scents and Scent Elimination. It's their extreme passion and superior quality that has propelled them to be the leader in the category.  "Helping Hunters Fill Tags for 37 Years!"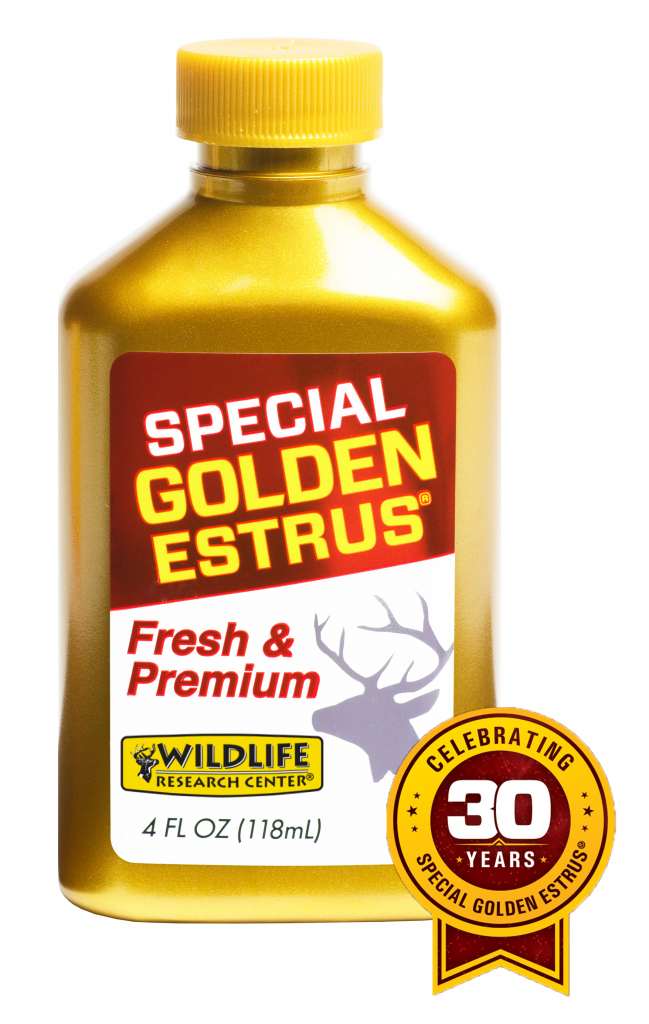 All products are 100% Money-Back Guaranteed – direct by Wildlife Research Center®.
For more information on the entire line of scent elimination products and hunting lures from Wildlife Research Center®, visit www.wildlife.com.

Latest posts by Shoot On Staff
(see all)