Thinking about upgrading the sight system on your carry gun? Check out these electro-aiming systems…
by Larry Case
It is a brave new world for many things, including firearms. Once upon a time, many shooters and instructors (including me) preached about the need to start out on open, iron sights and later graduate to optics. Well, I am not sad to say those days are gone. It has taken awhile, but most of us old curmudgeon shooters have been dragged to the red dot bandwagon and, may I say, it is high time.
When you begin to introduce a new shooter to the intricacies of open sights, such as focus on the front sight, the target will actually appear blurry, now line up the front post in the rear sight (sigh), watch them start to zone out and stare out the window. In the same amount of time, you can bring out a rifle, pistol, or shotgun and the student is ripping through targets with ease because of the red dot.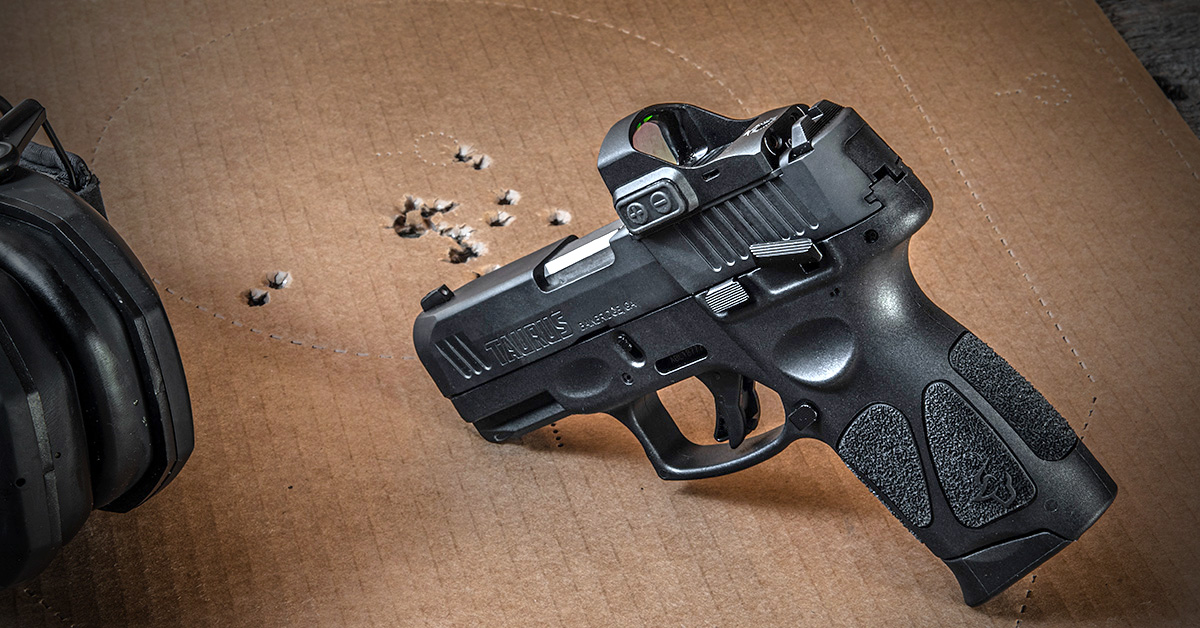 Acquiring the target quickly is where the red dot optic excels. In simple terms, the shooter brings up the weapon, places the dot on the target (you can shoot with both eyes open), and engages the trigger. Fast target acquisition is important in many different facets of firearms use: home and self-defense, target shooting, and hunting. It is hard for some of us to admit, but red dot sights have left open sights in the dust.
The size and nature of the red dot sights have evolved over the past few years. While the older model sights worked fine, the battery life was often lacking, they were larger, sat higher on the gun, and were much bulkier than many of the newer model red dots, also known as micros. Many companies now offer micro red dot optics, and here are a few to consider.
Trijicon RMRcc
Most shooters who have used red dot optics know about the Trijicon RMR. This is a rugged sight that I happened to mount on a shotgun for a trip to the shotgun course at the Gunsite Academy in Paulden, Arizona, a few years ago. The thinner, lower profile Trijicon RMRcc provides fast, both-eyes-open target acquisition, accurate aiming, and works on concealed carry pistols. It is a great addition to the extensive line of durable reflex optics offered by Trijicon.
Weighing 1 ounce with the battery installed and measuring less than 1-inch in width and height, the RMRcc is ready to pair with any pistol to provide the ultimate concealed carry setup. The RMRcc is constructed from 7075-T6 aluminum, tested to Military Standards, and backed by The Science of Brilliant testing methodology that Trijicon applies to every product. Its patented shape absorbs impacts and diverts stresses away from the lens and is designed to withstand the rigors of hard use under the most severe environmental conditions.
The RMRcc keeps all the great features of the RMR, including easy-to-use buttons, a common 2032 battery with up to 4 years of illumination, and a wide variety of mounts to fit today's most popular concealed carry pistols. The RMRcc is available in either a 3.25 or 6.5 MOA dot size and provides a bright, illuminated aiming point under any condition. The RMRcc is parallax-free, meaning simple "point and shoot" operation with superior accuracy. MSRP $699.00.
Bushnell RXS 100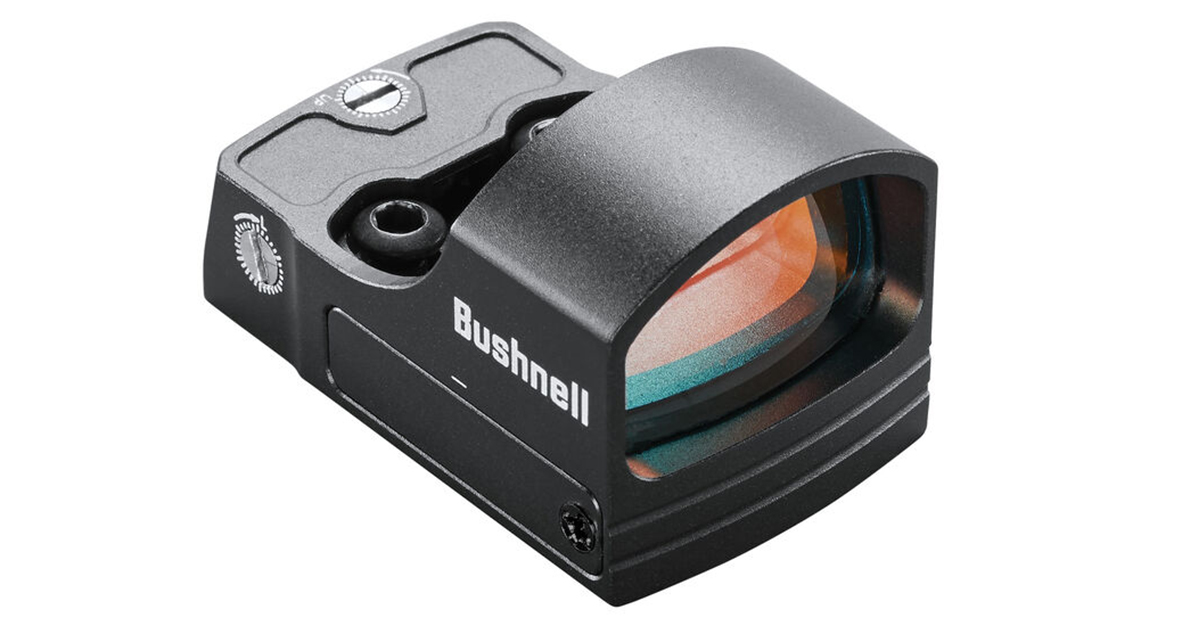 The Bushnell RXS 100 is designed with user-adjustable brightness settings, multi-platform versatility, and offers outstanding value at an economical price point. The RXS-100 is compatible with optics-ready pistols and is a desirable option for rifles, shotguns, and other firearm models.
At the core of the RXS-100 is a crisp 4-MOA red dot with eight brightness settings and battery life that provides over 5,000 hours of runtime on the mid setting. A good option for pistols, rifles, and shotguns, the RXS-100 works across all common red dot mounts with a DeltaPoint Pro footprint and Weaver-style mounting options with the included riser.
This new sight utilizes an energy efficient, point source LED to create a collimated beam for a clear, strong 4-MOA dot. This key feature of the RXS-100 is uncommon in reflex sights at this price point, which typically feature less expensive masked LED designs. The RXS-100 also features a 12-hour auto-off timer to extend battery life. The side-loading battery is designed for easy replacement without removing the sight from the firearm, so zero is retained. Durability of the sight is accomplished by a rugged, aircraft-grade aluminum housing that keeps glass and electronic internal components protected against recoil, as well as rough field use. An oversized hood helps reduce glare and enhances lens durability against impact. In addition, the RXS-100 offers a convenient layout and design, including detented windage/elevation adjustments with 1 MOA per click and digital controls with pushbutton actuation for brightness setting adjustments. To maximize light transmission, the RXS-100 has True Tone coatings that mitigate blue tint on the glass. Other items included with the red dot are basic mounting and adjustment tools, a protective form-fit cover, cleaning cloth, and a CR2032 battery. MSRP $99.00.
Crimson Trace 1250 Open Reflex Sight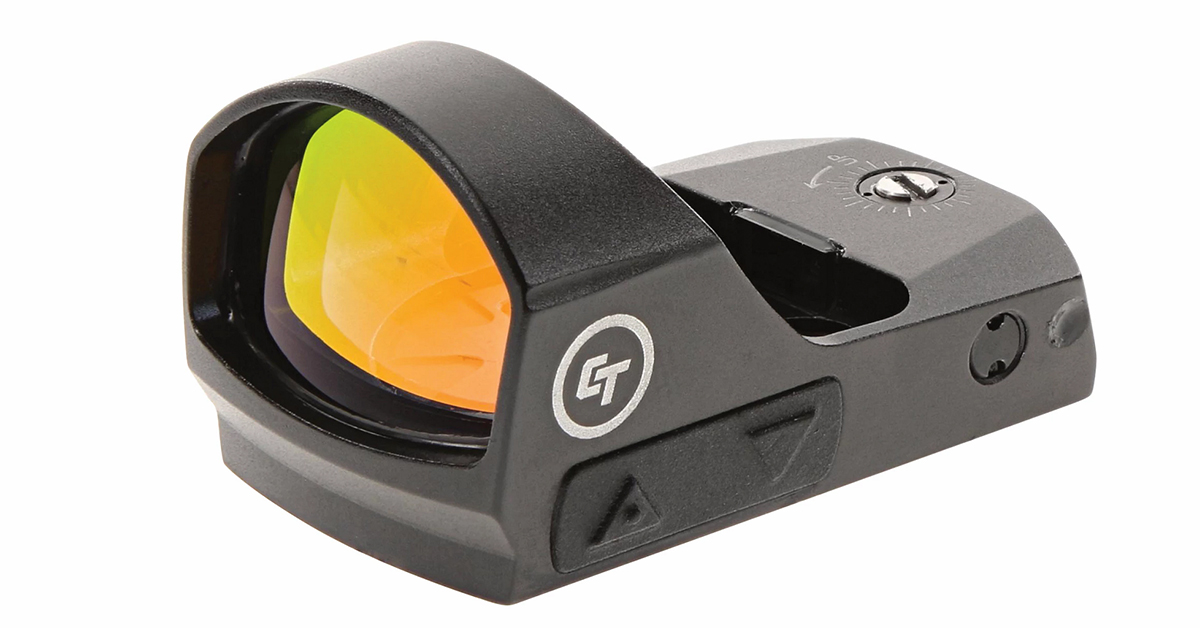 The Crimson Trace CTS-1250 Electronic Sight is a compact Open Reflex Sight for pistols. Featuring a 3.25 MOA round aiming dot, the CTS-1250 will elevate your pistol's performance instantly. This optic is easily user-installed and boasts a high efficiency LED for years of use.
The CTS 1250 features a top-accessible battery, 4 ½ years of battery life, (2032 battery included), and an industry standard mounting interface. This optic is shock-, impact-, and fog-resistant and has a low-profile, snag-free design. The CTS-1250 is user adjustable for 3-night vision and 7 daylight levels of brightness. It is equipped with intelligent power management to prolong battery life when not in use. After a period of ten hours of inactivity, the sight will automatically enter sleep mode.
The CTS-1250 features a 3.25 MOA round dot for precise aiming. The reticle is approximately 1.7″ in diameter at 50 yards. Depending on brightness and ambient conditions, the size may appear to change. This is a lot of red dot optic for $229.00 MSRP.
Burris Fast Fire 4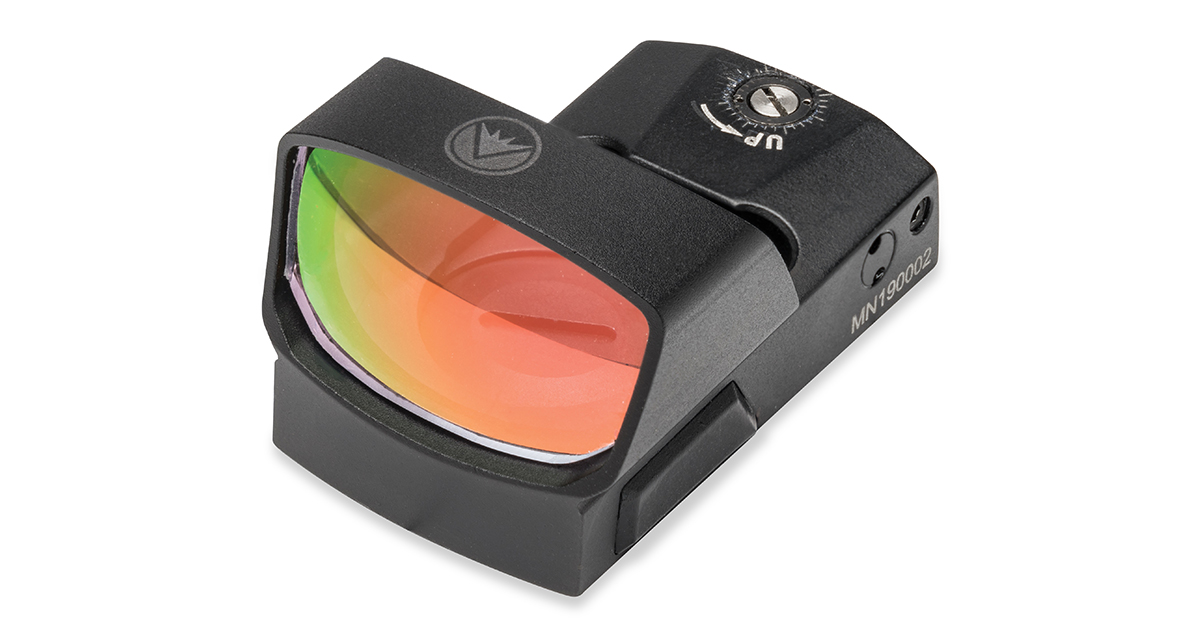 Those who are fans of the Burris Fast Fire 4 optic (especially turkey hunters) are very loyal to this rugged red dot. The latest addition of the Fast Fire line features multiple reticle options, increased brightness, improved battery life, and new housings for greater focus on targets downrange no matter the type of shooting. Built around a completely redesigned housing, the Fast Fire 4 is an improvement on its predecessors, providing increased impact resistance and a larger sight window for a greater field of view.
No longer restricted to one reticle, shooters can now select from four versatile options suitable for multiple shooting scenarios through the quickly accessible side toggle buttons. The removable and securable Fast Fire 4 weather shield ensures a watertight enclosure for a clear sight picture in any lighting condition on all types of firearms, including pistols. The Fast Fire 4 sports parallax-free glass for maximum accuracy and new lens coating technology to maintain red-dot visibility without color distortion. An automatic brightness sensor adjusts to match environmental conditions. Battery life can last up to five years with the automatic time-out feature and increased design efficiency. Battery access, when needed, is conveniently located on top of the of the sight, allowing for on-Forever Warranty. MSRP $455.00 ($397.00 on the Burris website).
Leupold DeltaPoint Micro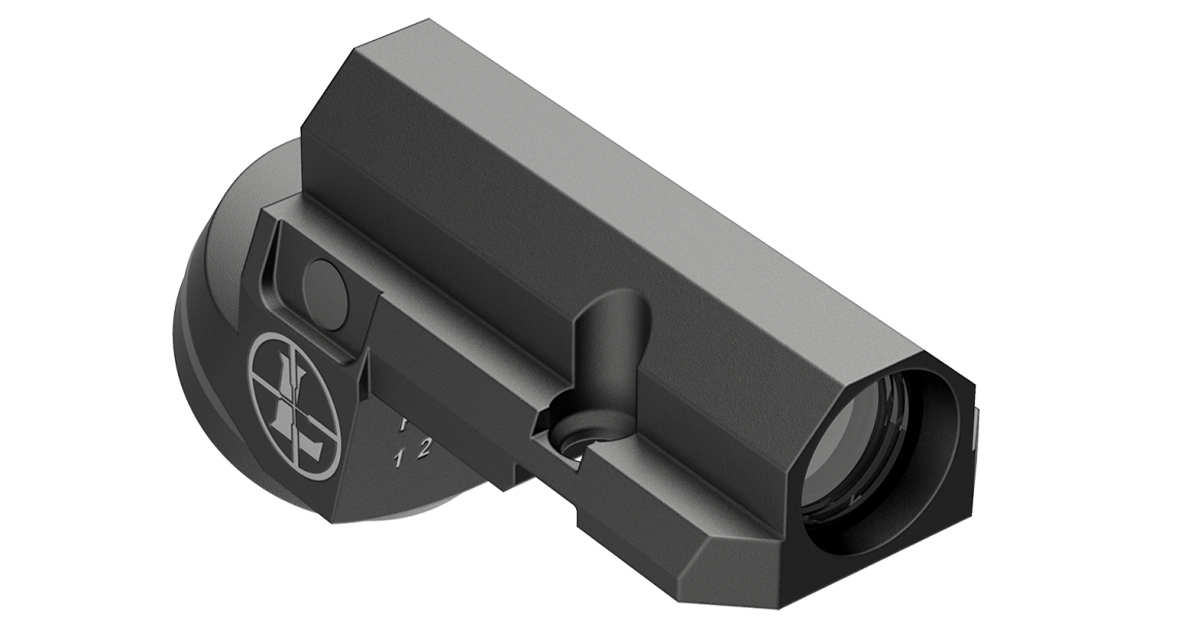 Leupold's latest addition to the red dot crowd is a little different. It looks different as in where the battery is located, which allows the unit to have a very low profile—possibly the lowest profile optic on the market. The red dot aligns with the front sight, which is a big plus. The optic is mounted at the same height as factory iron sights, so the DeltaPoint Micro aligns the red dot with the front sight, making target acquisition fast and intuitive.
This design should deliver all the accuracy of a traditional red dot while maintaining a compact profile that's ideal for concealed carry and personal defense. It's a direct replacement for the rear factory iron sight and because it mounts at the same height, it's a good fit for anyone transitioning to a red dot sight for the first time. The fully enclosed system provides complete protection from the elements and ensures it will perform in the harshest conditions while adjustable illumination settings make the DeltaPoint Micro viable across all lighting conditions. It is designed, machined, and assembled in the USA and guaranteed for life. Current models fit Glock® and Smith & Wesson® M&P® semiautomatic handguns only (except for CORE models). MSRP $399.00.
TRUGLO TRU•TEC Micro
The TRU•TEC Micro is versatile optic that is as comfortable on a competition pistol slide as it is a turkey shotgun. It features a Picatinny-style mount for rifles and shotguns, 1-MOA windage/elevation adjustment, is parallax free beyond 30 yards, runs on a single 3V-CR2032 lithium battery, offers 10 brightness settings that are controlled by user friendly buttons, and comes with an Auto Shut-Off—4 hours from the last button push. With lightweight aircraft-grade aluminum construction, the TRU•TEC Micro weighs in at 1 oz. MSRP $235.99-$294.99, depending on model.