New sanctions implemented by the U.S. Department of State will further decrease ammunition supplies of popular defense and sporting calibers across America
by the Shoot On staff
On Friday, August 20, 2021, the Office of the Spokesperson for the U.S. Department of State issued a press release announcing a second round of U.S. sanctions against the Russian Federation pursuant to the Chemical and Biological Weapons Control and Warfare Act of 1991. This sanction, which restricts the "permanent imports" of Russian-manufactured firearms and ammunition, will go into effect on September 7, 2021.
The stated reason for this action by the Department of State is to punish the Russian Federation for its use of a nerve agent to poison Russian opposition leader Aleksey Navalny in August 2020.
The upcoming ban will likely have a significant impact on the U.S. ammunition segment and its consumers. Since the supply chain disruptions began in early 2020, followed by the unprecedented increase in demand for firearms and ammunition resulting from the 2020 rioting and the general feeling of lawlessness in certain areas of the country, Russian-manufactured ammunition has risen to prominence on dealer shelves over the last year and a half. Often, steel-cased Russian ammunition has been the only ammo available for select calibers.
Now, with the impending ban on Russian ammo, those critical supplies needed for training and personal defense will be even more difficult to come by for American shooters.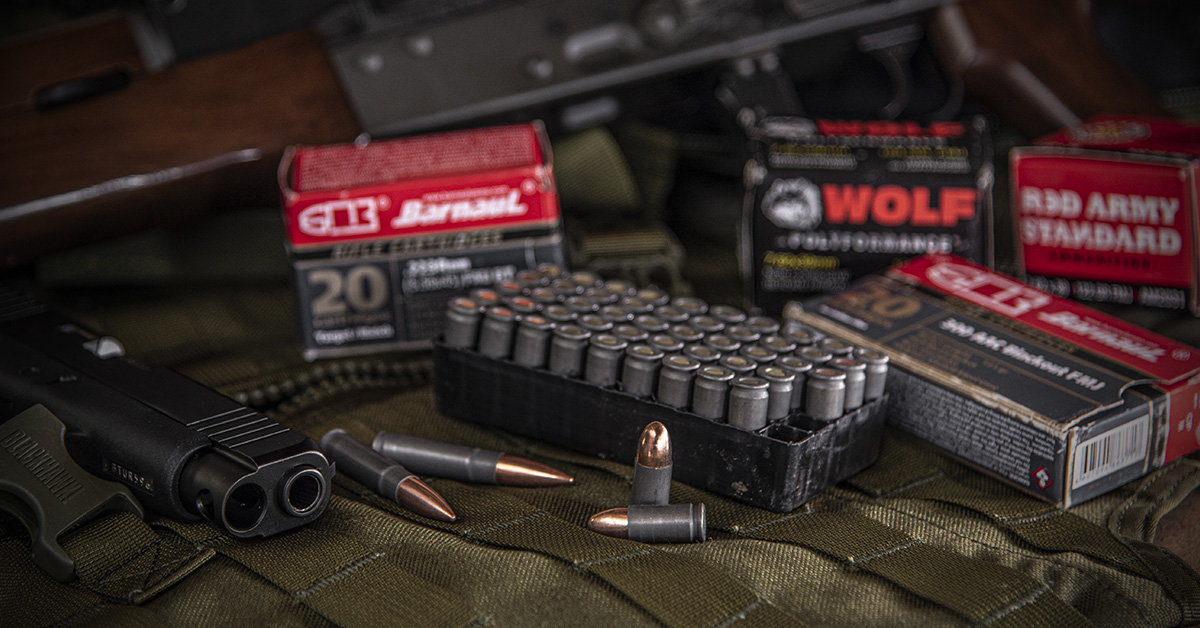 Latest posts by Shoot On Staff
(see all)