Burris Optics caters to Precision Rifle competitors with a made-in-the-USA riflescope built to tame long-range steel
by David Kelley
Precision Rifle Shooting is recognized as one of the fastest growing segments of sanctioned and competitive shooting sports in the United States. The Precision Rifle Series (PRS) alone accounts for over 6,000 shooters who are participating in points submission to the organization and now includes several hundred regional matches across the United States. It is estimated that there are over 15,000 PRS participants of varying levels.
With centerfire rifle, these events require the shooter to fire at multiple steel targets ranging in size from 1 to 3 MOA. Distances can vary from hundreds of yards to over 1,000 yards in a single stage, forcing the shooter to rapidly adjust distance and wind holds by using exposed turrets and/or MOA/MIL calibrated reticles. The courses are fired in multiple unconventional positions under set time limits from a bipod or bag, on the ground prone, or from position-challenging barricades. It is common to fire a total of 100 rounds split between ten stages during a single match.
Awareness that current optics specific to the expanding sport could use relevant refinements resulted in Burris Optics releasing the made-in-the-USA XTR Pro 5.5-30×56. Burris identified the needs of the competitor and individually addressed each based on the strict demands placed on shooter equipment.
Bench Evaluation
Upon unpackaging the Burris XTR Pro, one word comes to mind — robust! For anyone unfamiliar with precision rifle shooting or long-range shooting in general, the optics used tend to be physically larger than what you'd find on a typical hunting rifle. The XTR Pro boasts a 34mm main tube, permitting 90 MOA/26 mil of total elevation adjustment. The 56mm objective lens enables the highest quality glass to provide maximum light transmission to the user's eye via a 44.25mm ocular end.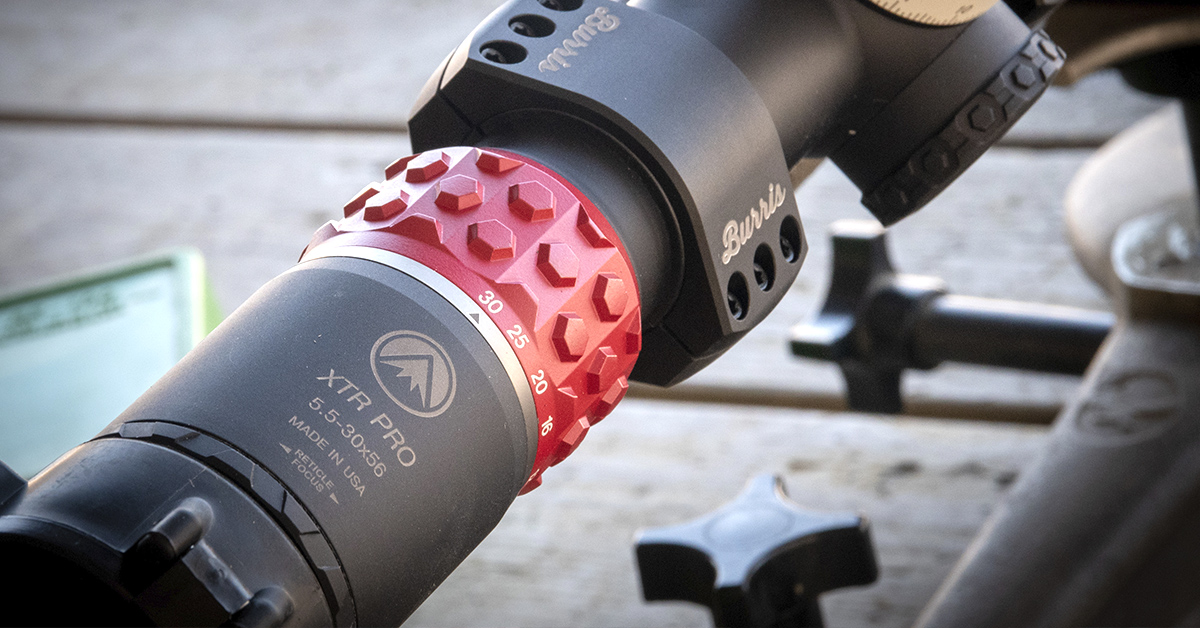 The eyepiece is easily adjusted for focus and features a locking ring to ensure the focus holds while operating the deeply knurled, red anodized power ring. Burris also supplies a removeable throw lever for the power ring.
Moving forward to the main body of the optic, Burris implemented a very user-friendly and well-functioning turret system that is milliradian (.1 mil/click) matched to the Special Competition Reticle 2 (SCR 2). In developing the SCR 2, Burris gathered input from top shooters to ensure the reticle is purposeful yet not as "cluttered" as some reticles in this category.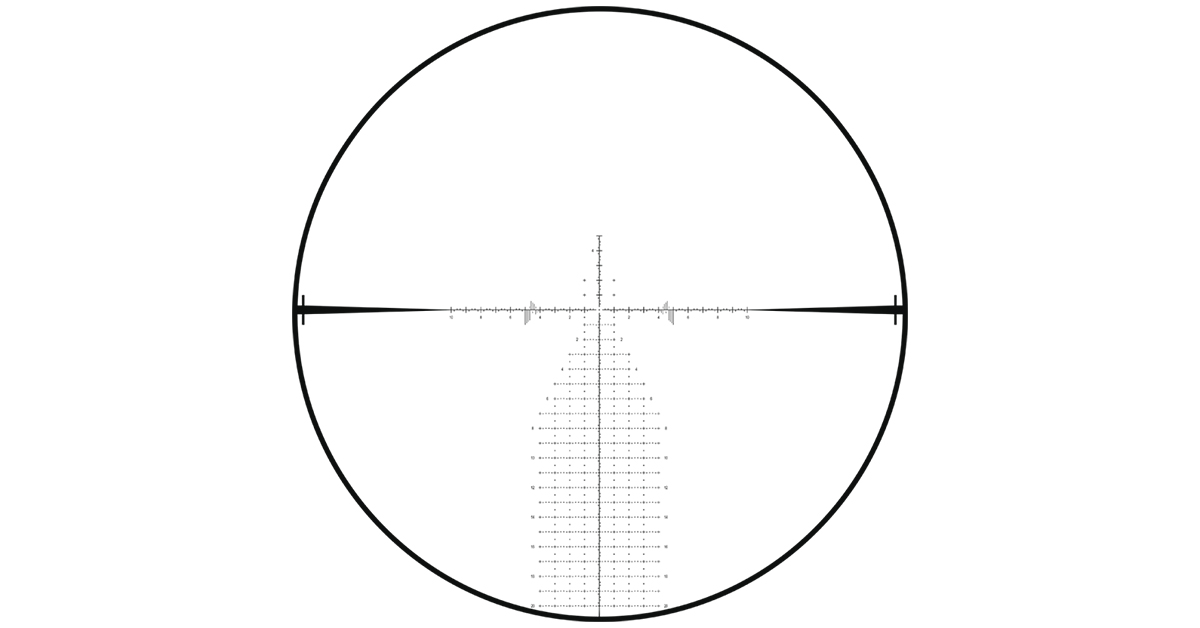 The SCR 2 is a "tree" style reticle that is graduated in .2 mil subtensions from the center of reticle to 20 mils of elevation below. Windage is also marked with .2 mil increments for left and right windage. Even numbers are etched in all directions. This is a first focal plane (FFP) optic with the reticle size-matched to dial adjustment increments regardless of the magnification setting.
A key feature, and one of great note to PRS shooters, is the XTR Pro is packaged with two separate elevation knobs that can be placed on the tool-less resetting zero-stop elevation dial. The first is a traditional 12 mil per rotation dial marked in .1 mil increments. The second, dubbed "Race Dial," is also marked in .1 mil increments, but with a white background to be covered with 3/4-inch clear tape. This Race Dial is intended to be used in conjunction with dry erase markers for the shooter to label target distance come-ups at each stage. The purpose of the scotch tape is to negate the need for a special item or uncommon tape that can't be sourced locally. When a stage is complete, the user can wipe clean or wrap another strip and mark new distances with absolute minimal cost and resources.
Resetting zero with the tool-less system is as simple as it sounds; depress the two levers on top of the turret dial to expose the underneath, non-removable dial. Next, unlatch the red tool-less lever, align the "0" mark, seat the knob firmly downward to set the zero-stop, and affix the lever back to the original position. Afterwards, place your turret dial back on. This certainly saves the frustration of carrying additional tools when an expedient adjustment is needed.
Located on the left side of the optic are the parallax adjustment (moveable from 20 yards to infinity on the XTR Pro 5.5-30) and the reticle illumination knob/2032 battery compartment. Illumination is changeable from red to green with eleven levels of brightness and an "off" setting at each interval between the numbered brightness settings.
Range Use and Initial Impressions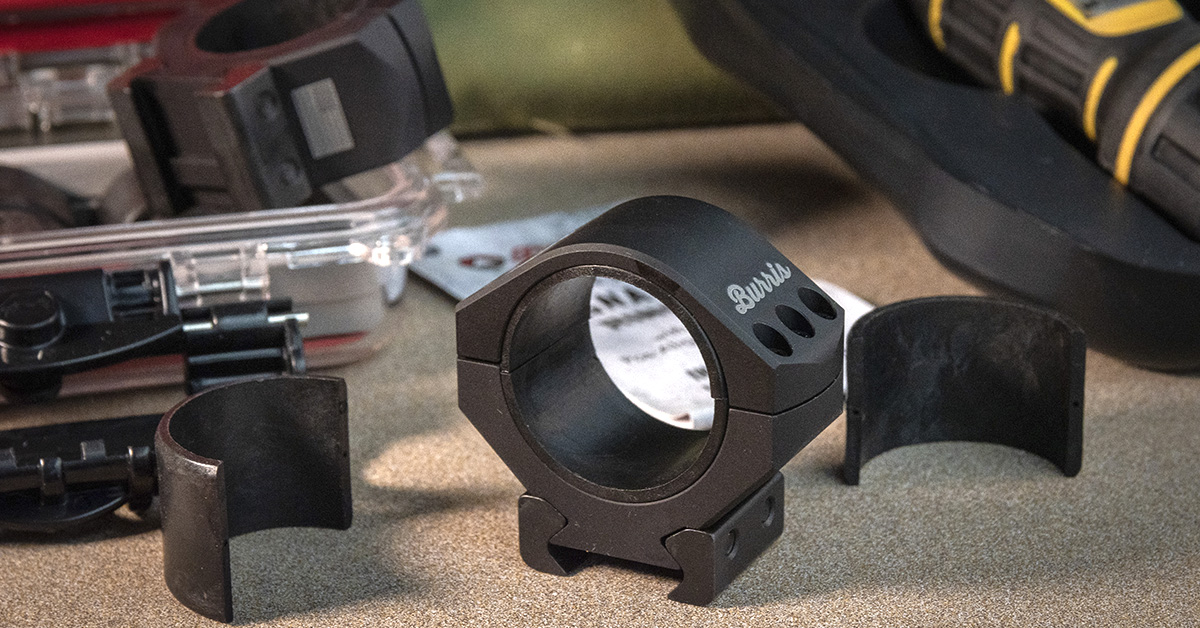 I mounted this optic to a proven rifle using Burris XTR Signature Rings. These rings are aluminum bodied with steel clamps and feature the well-respected Pos-Align inserts. The Pos-Align inserts serve multiple functions. The system ensures that the ring completely contacts the scope body without the need to lap the bearing surfaces. Additionally — and again, a critical feature to the long-range crowd — the rings can be configured to cant the optic without using a tapered or shimmed base to gain elevation adjustment. Inserts included allow 0, 5, 10, 15, 20, 25, 30, or 40 MOA changes.
Initial zero provided an immediate opportunity to utilize the SCR 2 reticle and get a solid feel for the turrets. After a rough boresight, one shot was fired at 100 yards and the impact noted on the "tree" reticle. The requisite amount of adjustment measured from the reticle scale was dialed on the turrets to place a tight three-shot cluster at .4 mils high, which would "0" at 200 yards. The large elevation knob with the knurled top was easy to manipulate on a cold Pennsylvania morning when hand dexterity can suffer without gloves. Clicks are audible, positive, and the large numbers can't be overlooked or mistaken.
After resetting the dial to zero, I then confirmed impacts on steel from previous trajectory data to 500 yards, which was the limit of the range used this day. Knowing that data was correct, the dial was turned back to zero and the SCR 2 reticle was then used for holdovers at various distances. Reticle holdover shots overlapped the earlier fired dialed impacts at each distance, as expected.
Below is a 400-yard group — one shot with 1.4 mil dialed elevation immediately followed by two shots using the dial at zero with the reticle holding 1.4 mil. All shots impacted well within the usual group dispersion expected at that distance.
A rapidly shifting crosswind added to the challenge and further put the SCR 2 reticle to the test, especially on the 400-yard-plus lines. The reasonably wide field of view was useful by slightly backing off the magnification to give a clear view of the off-set wind flags. The .2 mil windage references were minute enough to precisely hold, but not overly clutter the target image or distract from the center of the reticle.
Overall clarity of the XTR Pro is outstanding and easily matches or exceeds any comparable optic that I've previously used. Images were sharp from edge to edge regardless of background, no color distortion was noted, and any mirage detected was crisp.
On range day, the illuminated reticle was not used due to a blanket of fresh snow and overly bright sky; however, it was turned on in a dark room and there were no flares or bursts detected from the illuminated reticle. I've found that optical clarity and color perception can be quite subjective, with one user's eye having a slightly different view than another. I'm confident that many readers have had heated shooting bench discussions or campfire chats of which glass they prefer and why. With that said, I'm also confident that you won't be dissatisfied with XTR Pro when compared to competitors in an equal price bracket.
Summary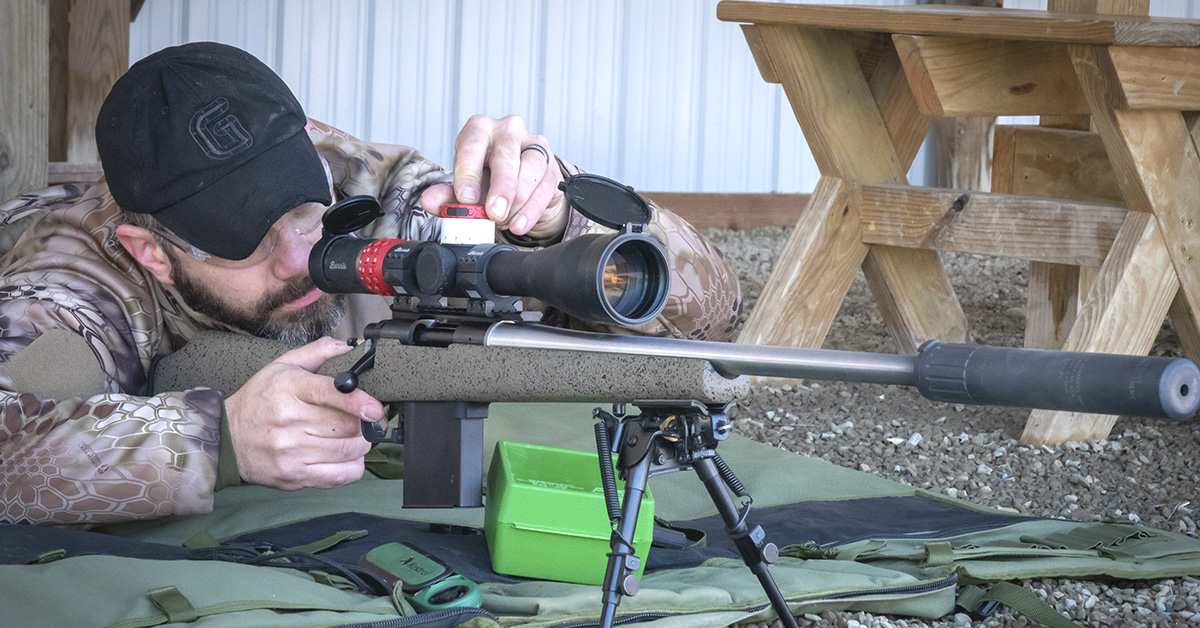 The currently trending long-range disciplines require numerous unquestionable features from an optic. Ultra-clear glass, 100-percent repeatable adjustments, ease of use, and practical reticles are several demands that Burris has delivered. Do not hesitate to place this optic on your list when searching for your next PRS scope. As a reminder, the parallax is adjustable down to 20 yards, also making the XTR Pro a viable option for the NRL-22 rimfire series.
Finally, Burris checked the box on all PRS needs with a "Made in the USA" stamp.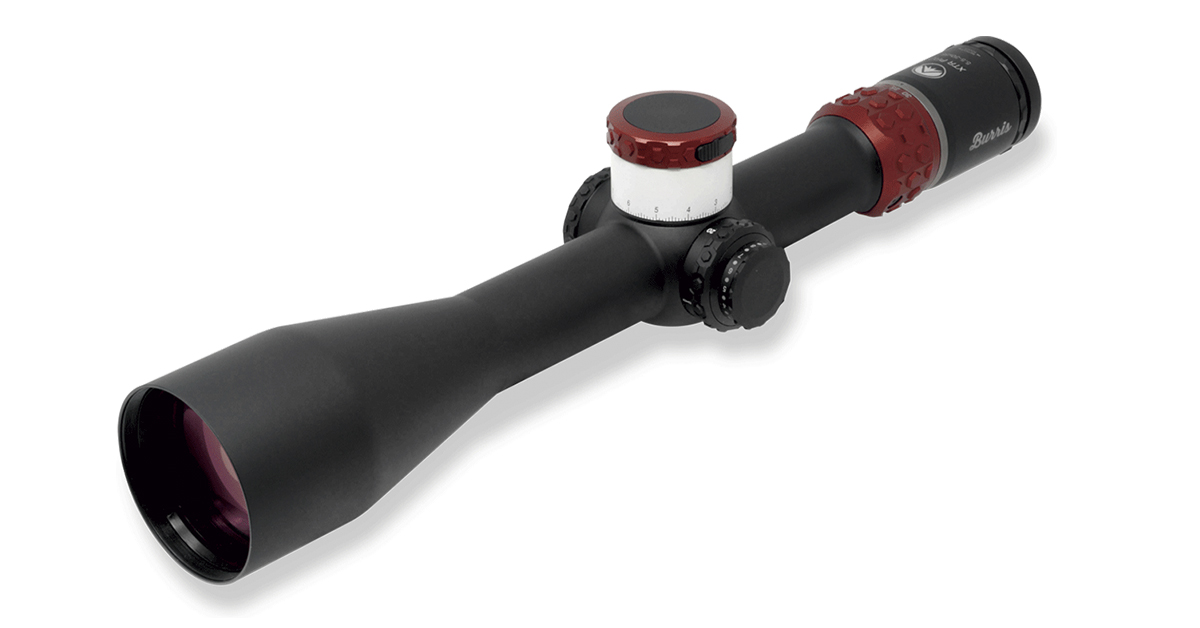 Burris XTR Pro 5.5-30×56 (#202212) Specifications
Magnification: 5.5-30x
Clear Objective Diameter: 56mm
Ocular End Diameter: 44.25mm
Focal Plane: FFP
Main Tube Size: 34mm
Finish: matte black
Field of View (Low to High @ 100 Yards): 23-4.2 ft.
Eye Relief: 3.25-4 in.
Exit Pupil (Low to High): 8.6-1.8
Click Value: 1/10 mil
Elevation Adjustment, Total Capacity: 90 MOA/26 mil
Windage Adjustment, Total Capacity: 51.5/15 mil
Parallax Focus: 20 yards to infinity
Length: 15.4 in.
Weight: 35.3 oz.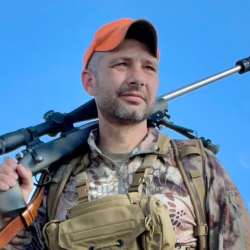 Latest posts by David Kelley
(see all)