We look at seven concealed options to carry you through the week
by Barb Melloni
When it comes to concealed carry, body shape and size have a whole lot of say in what dictates a comfortable and accessible carry option. The decision to conceal a handgun means just that… you don't want to scream to the world, "HEY, LOOK AT ME…I HAVE A GUN!" Dead giveaways that you're packing can be as apparent as the gun printing underneath a slim-fitting shirt, or perhaps a top that is a shorter cut, thus revealing your sidearm while you lean down to grab something off the shelf at the grocery store.
Those who don't know any better may offer up advice such as simply wearing a baggy top whenever you decide to conceal carry. The issue with this is that if you're typically someone who likes their tops slim fitted and one day you wear a baggy top, to someone "in the know" this could be a red flag that something is up.
Additionally, other wardrobe issues present themselves when it comes to concealing a gun, and those range anywhere from wearing a long dress, short skirt, tank top, or even choosing to toss on a closet staple and personal favorite — leggings and a cozy hoodie.
Read on for seven options to carry you safely through the week without having to sacrifice an ounce of comfort or style.
Undertech Undercover: Women's Concealed Carry Executive Tank
Available in a wide size range and your choice of black or white, the Concealed Carry Executive Tank is an ideal choice for a base layer when you have another shirt that you'd like to wear overtop, such as a button-up top for the office or even a flannel for a cool fall evening. This slim-fit tank top features a holster alongside the left ribcage, with an option for dual-sided holsters also available. A Velcro strap keeps your preferred carry gun secure in the tank, preventing any movement during your daily activities, as well as during workout sessions, jogs around the block, and more. UnderTech Undercover, $69.99.
Girls With Guns:  Primitive Puffer Vest
Layering pieces are an essential part of anyone's wardrobe, and there's no reason they can't serve double duty as a carry garment as well. The Primitive Puffer Vest from Girls With Guns has a fitted cut that flatters all body shapes and sizes and is constructed from a soft and ultra-comfortable quilted polyester material. Tucked away on the inside is a hidden holster built to comfortably and discreetly hold your favorite carry gun. The hand pockets and chest pocket all feature a zipper closure, providing additional security for keys, wallet, ID, and more. Girls With Guns, $79.99-$78.99.
Tactica Fashion: Protectress Concealed Carry Dress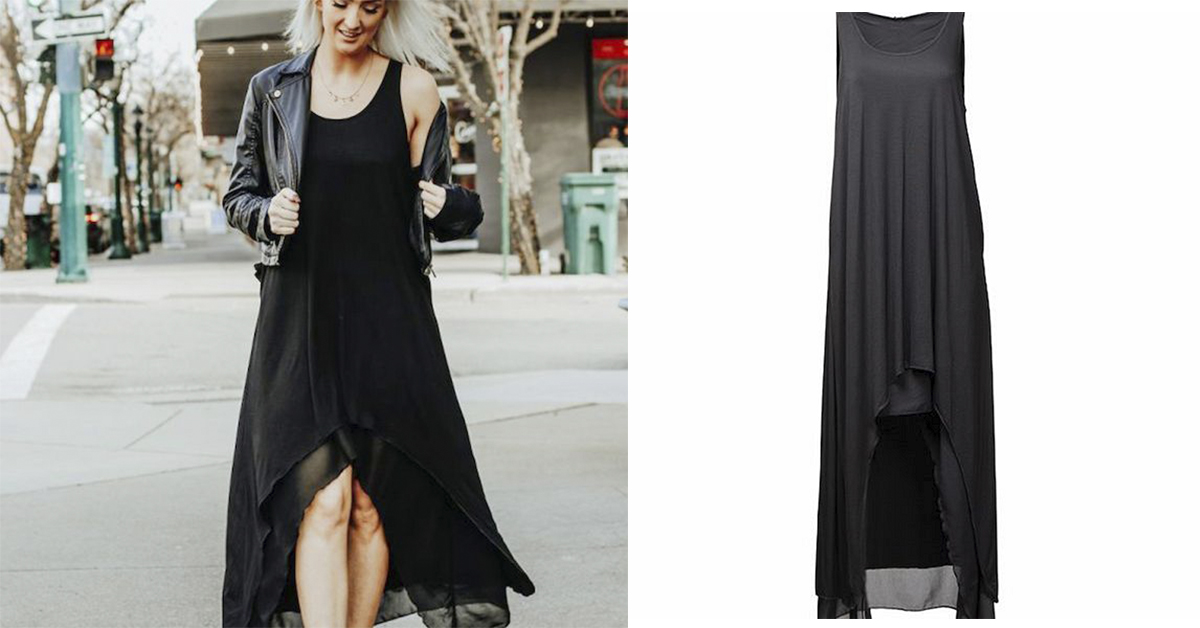 There is nothing more classic than a little black dress. When it comes to dresses, it can be more difficult choosing a viable option for concealed carry. For those who would rather not carry via an ankle or thigh holster, the Protectress Concealed Carry Dress is meant to pair with your favorite belly-band style holster.
You may be wondering how you would access your gun should the situation arise… and the answer is via your pockets!  Hidden in this long, flowy dress are two ambidextrous draw-through pockets, allowing you quick and easy access to your gun. This gown can be dressed up or down and is a comfortable, multi-purpose option for your next event. Tactica Fashion, $69.99.
Can Can Concealment: Garter Micro
An ideal solution for when your outfit of choice includes a skirt or dress, the Garter Micro garter-style holster provides a secure method of concealment without the fear of printing. Available with a variety of lace options and a range of sizes to fit just about anyone, there's no reason to forgo bringing along your daily carry because of clothing restraints. Each garter holster can accommodate up to two compact handguns and a spare magazine, should you wish. The wearer can choose to draw from outside the thigh or inside just as one would normally carry inside or outside the waistband, as well as being able to draw from the left or right. Can Can Concealment, $40.00.
Girls With Guns: Eclipse Leggings
Forget diamonds…leggings are a girl's best friend. Personally speaking, they have become my go-to work-from-home attire but having the flexibility to leave the house and easily take my carry gun with me is a definite plus. The Eclipse Leggings from Girls With Guns come in a variety of colors and sizes. These leggings are feature-rich, and aside from the built-in holster, they also feature a hidden pocket inside the waistband for your money or ID, as well as a holster for your pepper spray. If you plan on wearing these to the gym, your gun will be held securely and in position via the built-in retention strap, allowing you to carry on with your workout confident nothing will slip loose. Girls With Guns, $89.99.
Thunderwear: Classic Style Holster
At first glance, this clever holster option resembles a pair of cotton briefs, but upon closer inspection, you will find looks to be deceiving. Similar to an inside-the-waistband holster worn in an appendix carry fashion, the Thunderwear Classic Style Holster pouch sits kangaroo-style front and center, tucking your carry gun and other valuables away from view. A snug fit around the waistline ensures your gun and accessories stay put. A wide array of sizes are available, so just like Goldilocks, you can find the perfect fit. Thunderwear, $44.95.
KCarry: Shoulder Holster
Perhaps you fancy the idea of adding a shoulder holster to your collection but shy away from wearing it with sleeveless tops during the summer months. Look no further than the KCarry Shoulder Holster. We have all seen the bras available with convertible straps, allowing you to wear them with various styles of tank tops and even strapless tube tops. This shoulder holster allows the user to wear it in its traditional two-strap manner or strap up with one single strap to allow you to carry it discreetly in a halter top. KCarry, $95.00.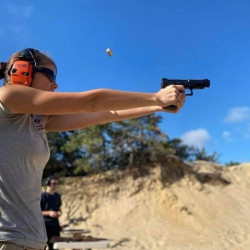 Latest posts by Barb Melloni
(see all)